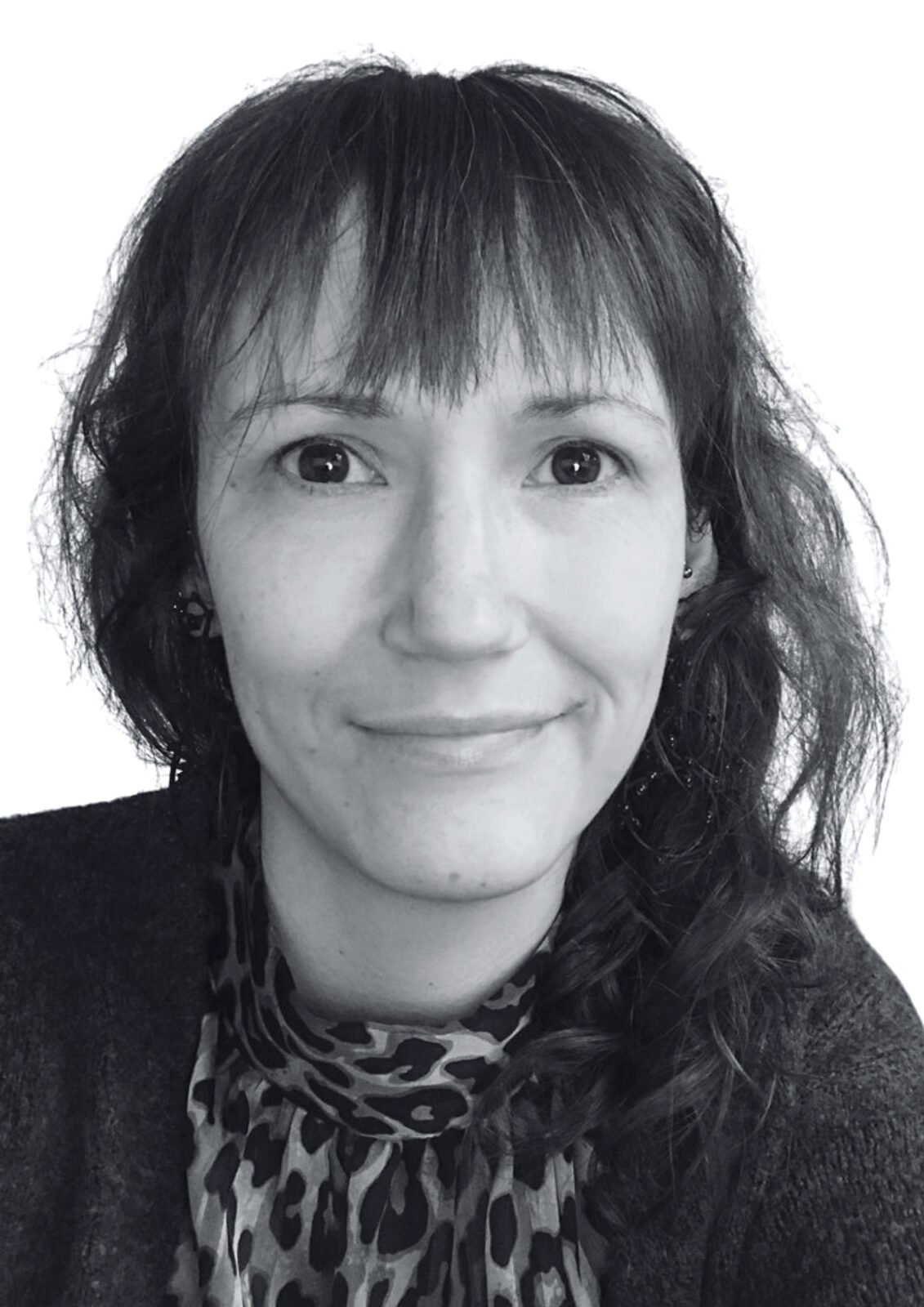 Rosalind Hill is a freelance journalist and content strategist. She was the launch editor for PRIME Journal in 2011.
Injectables — namely dermal fillers and botulinum toxin— have been a mainstay in facial aesthetics for decades and are one of the most popular treatment options sought by patients, whether new or regular. According to data from Rare:Group, in the UK alone, 20% of the population is considering an aesthetic treatment at any one time, with 2 million of those contemplating dermal fillers and 5.4 million weighing up treatment with botulinum toxin1.
The history of both treatment modalities is well-known among those working in the industry, with the Carruthers' accidental discovery of the cosmetic properties of botulinum toxin A when treating patients for blepharospasm back in the 1980s, though Botox cosmetic wasn't approved for the treatment of frown lines by the US FDA until 2002, followed by the approval of the first hyaluronic acid dermal filler the following year. Fast-forward 20 years, and the US now has four toxins approved for cosmetic use, following the recent approval of Daxxify (daxibotulinumtoxinA-lanm) — and this could increase to seven in the coming few years if our experts' predictions are correct. With dermal fillers, there are 19 brands approved for use in the US, though not all are marketed. Cross the pond to Europe, however, and 140 dermal fillers have been awarded CE Mark status. And while hyaluronic acid-based dermal fillers remain a mainstay of treatment for facial augmentation, newer formulations, such as calcium hydroxylapatite and poly-L-lactic acid, have complemented the armamentarium of the aesthetic physician by allowing flexibility and adaptability in treatment approaches, whether used alone or in combination with hyaluronic acid. If you combine these treatments with exosomes, PRP, and laser and light technology, the results can often be astounding.
What's most significant when considering the history of injectables in aesthetics, and the developments of the last 20 years in particular, is the understanding we now have of how these formulations and their combinations with other treatments work in vivo to allow physicians to create beautiful, natural, healthy-looking results. There is no denying the advances in the art and science of facial injectables, but have we now reached the pinnacle, or are there more potential advancements on the horizon? PRIME spoke to some of the leading aesthetic physicians across the globe to understand more about how they're working with toxins and fillers, and the advancements they'd hope to see in the coming years.
With time comes understanding
In the 20 years since the first FDA-approved dermal filler, many aesthetic physicians have re-evaluated the concept of how they behave, given the greater understanding we now have of these products. Many readers will be familiar with a recent article by UK journalist and founder of The Tweakments Guide, Alice Hart-Davis, who underwent an MRI which showed that 35 ml of dermal filler product remained in her face following 20 years of treatments — and despite not having had any dermal filler treatments in the last 4 years2.
'Hyaluronic acids (HA) are, I think, still one of the mainstays in aesthetic medicine today. But I think we understand those fillers in a different way now,' said Munich-based dermatologist Dr Sabine Zenker. 'When we started, hyaluronic acid fillers were referred to as "dermal fillers" because they were most often injected superficially. But today, the number of indications has increased tremendously, and HA is often injected deeper — into the subdermal layer and up to the supraperiosteal region. That's why it is so important to understand how to use different HA fillers, to understand their respective properties, to treat the face tri-dimensionally, and to use special techniques to sustainably change facial features.'
Indeed, once a HA filler is injected deeply, it is now known that its degradation pattern is completely different. Dr Zenker said: 'We can see very tremendous and potentially long-lasting changes after HA injection over time, particularly where a patient has had treatments over decades, so you've really got to know your techniques, to work with the patient and understand how to avoid a puffy, bloated appearance, which can happen with the long-term use of fillers: every top-up treatment that a new doctor— or even the same doctor — does every six to 12 months goes, to some degree, on top of the previous one.'
UK-based aesthetic surgeon Mr Dean Rhobaye agreed and argued that this has perhaps been the greatest advancement in injectables across the past decade.
'It's about having a paradigm shift in the way we use fillers, the way we as physicians understand fillers, and the way our patients understand fillers as almost semi-permanent, but they're still reversible— you can still dissolve them after 10 years. If you view it that way, then they don't keep on just coming back mindlessly for a top-up, and that's part of what contributes to an overfilled appearance,' he said. And linked to Hart-Davis' use of an MRI to investigate the long-term existence of filler in her own face, Dr Rhobaye believes that the use of imaging devices such as 3D, ultrasound, MRI and radiological studies should play a key part of the physician's armamentarium for administering filler treatments, either to aid injection, avoid complications or for treatment planning. 
'I think overall, by far the most important thing in my mind is the fact that we have started to re-evaluate our concept of fillers and how they actually behave,' he said. 'And I think the biggest area that needs more research, really, is how fillers integrate in vivo, in the human face and especially over time because that's something that's very poorly understood. So looking at the long-term in vivo behaviours of fillers; how they integrate; what things are likely to lead to increased migration, etc. I think that's going to be crucial for the future of aesthetic medicine.' 
'With all the knowledge we acquired on anatomy, and with all the data we have about the physical, chemical, and biological features of hyaluronic acid, I think we now have a better understanding of how to use fillers, and particularly how to mix or layer two different viscosities, for example, or combine with other products and treatments,' said Dr Zenker. However, she cautioned that patient loyalty is very different to what it was 20 or 30 years ago, with many patients now shopping around for deals, and the quality of treatment itself not necessarily being better despite the data and science built up over the years. And it seemed that, among the physicians PRIME spoke to for this article, this is a somewhat universal issue.
'The reality is, it's easy to inject fillers, but it's difficult to get them right,' said Mr Rhobaye. And US-based cosmetic dermatologist Dr Heidi Waldorf agrees: 'Worldwide there is a race to increase the market not only of interested patients but also of providers. In the USA, the largest growing customer market for injectable companies are non-physician extenders. There are certainly experienced extender injectors who train others and physicians who shouldn't inject. However, whenever you rush to bring new providers on board, especially those without an in-depth knowledge of anatomy and pathophysiology, and who have not been ingrained as we are in medical training with a core respect of the risks of what we do to protect against over-confidence, carelessness, and formulaic treatment, you drive the market to the lowest common denominator.'
And this links to a big issue many see in the aesthetic market today — that marketing has overtaken scientific rigour. In Germany (and many other countries besides), as Dr Zenker cautions, many patients are now looking for the best deal; in the UK, there has long been a problem with the regulation of medical aesthetic treatments; and in the US, the explosion of private-equity backed clinic chains in bigger cities like New York and Los Angeles that offer cut-price treatments has had mass appeal to younger patients, but at the expense of dermatologist-run clinics. All this represents what some may see as an uphill battle in the fight to put science squarely back at the centre of the industry.
'I think the real question is: are there more people entering the space who don't understand the science?' said Dr Sabrina Fabi, a California-based cosmetic dermatologist. 'And that may well be true because I think if you don't understand the science, then you're more likely to be swayed by the marketing. And that's as true for physicians as it is for patients.'
Dr Sophie Shotter, an aesthetic doctor based in the UK, continued: 'When we look at filler brands, the ones with the biggest market shares are the reputable brands, so I think it shows they're doing both things right— scientific rigour and marketing. Some of the brands that are coming through with growing market share haven't necessarily got the clinical studies behind them. The brands may not have the research, but whoever's injecting them (and that's not just laypeople; unfortunately, it is also medics) are not applying the same principles as they would to other medical treatments. I think overall, we're very vulnerable to what a sales rep tells us, and we need to get better as a medical specialty at going back to basic scientific principles and be comfortable looking at proper independent scientific evidence as well.'
Mr Dean Rhobaye whole-heartedly agreed and, along with all the physicians we spoke to, called for more high-quality, critical scientific analysis in medical injectables, as well as sufficient head-to-head studies to compare the commonly used fillers, citing that claims about the superiority of one filler brand over another are often biased and unfounded. But how can we ensure that this is done? To an extent, it requires the 'self-policing' of the industry by those who work in it and mentorship to ensure that the science remains at the fore. In many countries it is often the case that, among patients at least, aesthetic medicine treatments are seen as a beauty treatment in the same way that you might go for a facial or massage — and if these medical treatments are not perceived to be just that, then, of course, the marketing would overtake scientific rigour. This beauty versus medicine dichotomy has been particularly true in the UK, but in recent years many aesthetic physicians have placed emphasis on the education of current and prospective patients in this regard. And, with long-awaited regulations on non-surgical cosmetic procedures due to come into force in the UK this year, there may finally be a sea change for the industry— though there is certainly still some way to go.
What next for injectables?
Given the range of developments we've seen in injectables— and, indeed, throughout the wider aesthetic industry — across the last 20 years, you'd be forgiven for thinking that we have everything we need to treat patients. But this is an industry that never stays still for long, and new innovations are seemingly constantly announced, though that's no guarantee of staying power.
The most recent innovation that's had tongues wagging is the approval and launch of Daxxify, a new neuromodulator that claims to have longer-lasting results (up to 6 months as opposed to 3 months) and with FDA studies finding a more prolonged effect compared to other toxins currently on the market. But do we really need a new neuromodulator?
'It may seem as if the neurotoxin market is all said and done, but as we see emerging neuromodulators with slightly or completely different manufacturing, we can see and understand that they too have different properties, making some toxins more well-suited for certain applications,' said Dr Shino Bay Aguilera, a dermatologist and dermatologic surgeon based in Florida. 'Just like fillers, toxins have different "personalities." Multiple botulinum toxin products are commercially available for cosmetic use, but each product has unique characteristics, and currently marketed products are not interchangeable.'
Drs Waldorf and Shotter agreed that whatever new toxins do come to the market must offer something different. 
'Any new neuromodulator needs to bring something different and advantageous to the market: faster onset, longer duration, more specificity (i.e. focus at injection point), more diffusion (i.e. spread to larger region around injection point), needle-free or other improved treatment modality,' said Dr Waldorf.
'You could argue that pre-mixed, ready-to-use neurotoxins offer something different, but that doesn't really add a benefit to how I use toxin,' said Dr Shotter. 'I use different dilutions in different areas of the face, meaning a syringe with one dilution isn't helpful to me.' Dr Shotter told PRIME that what she is excited about, however, is a topical toxin (if it ever comes to fruition) and the current studies being undertaken into the effects of botulinum toxin E. But overall, of the currently available, clinically-proven toxins, the most important thing for a patient is that they have a reputable toxin brand and a reputable practitioner who is comfortable using that particular product.
Tel Aviv-based plastic surgeon Dr Nimrod Friedman additionally argued that for any kind of new neuromodulator, it's not necessarily about the formulation of the product but the biology of how the patient's body reacts to that product. 'If we have another neuromodulator entering the market, which is doing the same as the others, just in different packaging, then I don't think that there is any place for that, and I'm also afraid that we will become over-saturated like we see in the HA market. And as a result, it will be difficult to control the quality of those new products coming to market,' he said.
Perhaps, however, what might be most beneficial in the neurotoxin space would be alternatives for those patients who have grown resistant to botulinum toxin A, and for Mr Rhobaye, a cautious approach to any longer-lasting toxins should be taken.
'It's essential to consider the potential long-term effects of any neuromodulator, whether old or new,' he said. 'We know that the anatomical effects of neurotoxins begin to surpass the duration of pharmacological action with chronic use. For instance, long-term botulinum toxin treatment over many years can lead to gradual muscle atrophy, especially when inappropriately high doses are used. Despite this concern, very few studies have assessed the long-term consequences of repeated neurotoxin treatment, specifically in facial aesthetics and anatomy.
'For the currently available toxins, the correlation between neuromodulation and time is non-linear, with a left-skewing "peak of myoinhibition." Therefore, I wonder if a longer-acting neuromodulator, as opposed to a shorter-acting toxin, can worsen muscle atrophy because of a prolonged and more intense period of peak myoinhibition; the answer is we simply don't know due to a lack of long-term head-to-head studies.'
Mr Rhobaye, therefore, cautions any practitioner considering the introduction of a new type of toxin to their practice to assess factors beyond the duration of action and cost, and argues that additional independent studies comparing the different neuromodulators and their behavioural characteristics would be beneficial for the global industry.
Does regenerative medicine offer a holy grail in treatment?
As for what's next on the horizon with regard to dermal fillers, it's easy to think that all bases are covered with over 140 different dermal filler products available in Europe. But as Dr Shotter mentioned with regard to how she uses toxins, our experts are similarly combining filler products and other treatment modalities (e.g. laser devices, biostimulators, skin boosters, exosomes) to create beautiful results. So it's hard to imagine what an ideal injectable could look like or even what's missing when the possibilities are seemingly endless despite a full roster of available products.
'I think the future lies in hybrid injectables,' said Dr Shotter. 'We have a first in this class with HArmonyCa, but I believe others will follow. Products which combine one clinically proven ingredient (such as hyaluronic acid) with another, which provides an independent benefit. That may be collagen stimulation, it may be elastin stimulation, and who knows what else that I've not even contemplated.'
'The number of HA filler brands that have entered the market in recent years, particularly in Europe, has undoubtedly increased significantly,' said Mr Rhobaye. 'Although subtle, there are rheological differences between each brand and subtype of HA filler that can be used to treat various indications more effectively than before. Future filler generations may become even more varied and specialised for site-specific indications, which would be interesting to watch. For instance, high-cohesivity HA gels that can supplement bone support already exist to a certain degree. However, introducing ultra-firm gels that offer more substantial support and resistance to deformation would be very useful (notwithstanding the difficulties in injecting this kind of product and any safety concerns relating to their bio-integration).'
'The holy grail,' said Dr Waldorf, 'is a single filler that is longer lasting, biostimulatory, hydrophobic (to reduce swelling), contains something to reduce bruising, and is reversible.'
The emergence of regenerative medicine
However, the holy grail is, in all likelihood, a long way off. So in the meantime, physicians are continuing to combine their treatment modalities to create the most efficacious results possible, not least with regard to combining biostimulators with the more 'traditional' hyaluronic acid dermal fillers. That said, newer, more cutting-edge treatment options are beginning to offer the promise of a different kind of holy grail. 
'We need to embrace bioregenerative technologies, as this is how we can actually help our patients get younger instead of faking younger,' said Dr Aguilera. 'The concept of driving tissue regeneration in patients is gaining traction, and the time has come to move our efforts towards personalised regenerative aesthetic medicine. 
'I believe that injectable fillers still have their place in our industry, but as a collateral treatment. Injectable fillers do just that— fill. It is mechanical, and it has an art form, but it does not provoke the scientific curiosity of a physician to seek answers as to why we age. Bioregenerative techniques, however, spark a curiosity of what causes us to age and aims to decode the pathophysiology of the ageing process itself, which we now understand can be reversible and reprogrammed to an extent.'
Indeed, regenerative medicine and stem cell science have come on leaps and bounds in the last decade in other fields of medicine, not least in wound healing, which is intimately linked to aesthetic medicine. While exosome technology itself is still in its relative infancy, its power has already been unleashed on aesthetic medicine — often in combination with HA fillers — to address skin ageing and stimulate the production of collagen and elastin. But given the infancy of the technology, there is as yet no clear consensus on its long-term use for skin rejuvenation or hair restoration, despite the excitement3.
The regenerative medicine landscape has progressed at warp speed across the last decade, and all the physicians we spoke to for this article agreed that exosome technology was promising, though they agreed that microneedling is perhaps not the most efficacious means of administration. But, it does offer the possibility of opening the industry into a more personalised form of aesthetic medicine, whereby we're truly able to reprogramme the skin cells and offer patient-specific treatment paradigms for different tissues. Though, with all treatment options— new or old— it is essential for the industry that they are backed by science and have the data and evidence to support them. 
References
PRIME Journal. Looking ahead: Industry trends for 2023 and beyond. PRIME Journal 2023; 13(1): 20–23. Available at: https://www.prime-journal.com/looking-ahead-industry-trends-for-2023-and-beyond/ (accessed 28 February 2023)

Alice Hart Davis. How much filler did Alice's MRI reveal? UK: The Tweakments Guide, Dec, 2022. Available at: https://thetweakmentsguide.com/blog/how-much-filler-did-alices-mri-reveal/ (accessed 28 February 2023)

Vyas KS, Kaufman J, Munavalli GS, et al. Exosomes: the latest in regenerative aesthetics. Regenerative Medicine 2023 18:2, 181-194. Available at: https://www.futuremedicine.com/doi/10.2217/rme-2022-0134 (accessed 28 February 2023)