Dr. Carlos Aznar and Dr Anastasia Lapshyna discuss the aesthetic treatment applications for enzymes 

In the history of Aesthetic Medicine, we have witnessed a continuous evolutionary process of its techniques seeking efficient and increasingly less aggressive alternatives. Enzymes (hyaluronidase, lipase and collagenase) are an effective and practically harmless alternative to the treatment of certain common aesthetic pathologies.
Its most effective presentation, which guarantees complete stability, is freeze-dried. It is produced in an aseptic, sterile environment under a nitrogen atmosphere, without preservatives or additives. Thanks to the development of molecular biology, they have been synthesised as very high purity proteins called recombinants.
The reconstitution technique is very simple. We use 4–6 ml of saline solution and in cases of very low pain tolerance by the patient, we can substitute 1–2 ml with Procaine or 2% Lidocaine. Although this is not usually necessary.
For reconstitution, we have alternatives to the saline solution with which we will be able to enhance the therapeutic effect of the enzyme. Below, we will detail the possibilities in each of their descriptions.
Hyaluronidase 1.500 IU
It is obtained from Streptococcus mitis. With more than 60 years of history in medicine, it is responsible for the enzymatic degradation of glycosaminoglycans. It hydrolyses hyaluronic acid by breaking the beta bonds of 1,4-N-acetylglucosaminidase, thereby increasing the permeability of the skin and connective tissue. It is commonly used in aesthetic medicine in cases of oedematous cellulite and lymphoedema due to its ability to reduce fluid viscosity, increase vascular permeability and stimulate angiogenesis. It prevents hyperpolymerization of the glycosaminoglycans responsible for water retention. If we want to increase its draining effect, we can reconstitute it with Basic Artichoke (5 ml).
They are traditionally used to reverse the undesired effects of cross-linked hyaluronic acid fillers.
Collagenase 150 IU
It is obtained from Clostridium hystoliticum. It is a debriding agent capable of specifically hydrolysing collagen peptide bonds. Its main action consists in the naturalisation and structuring of collagen, elastin and fibrin fibres. We use it in cases of hard, fibrous, nodular cellulite with orange peel skin. We can enhance its effect by reconstituting it with Basic Artichoke (lipolytic — draining) and Basic Organic Silicon (restructuring — lipolytic). Promotes the regeneration and renewal of the skin's support structures. It degrades hardened collagen fibres, improving the texture, flexibility and appearance of hypertrophic scars, keloids and in cases of Dupuytren's and Peyronie's disease.
Lipase 1.500 IU
It is obtained from Aspergillus niger, its function is to catalyse the reversible hydrolysis of triglycerides to produce free fatty acids and glycerol, which are very easily eliminated. In aesthetic medicine we use it as a direct lipolytic to reduce localised fat (lipodissolve) in specific areas such as the neck (double chin), arms, abdomen and peritrochanteric areas (adipose cellulite). Widely used with great efficacy to redefine the facial oval and in cases of eye bags. We consider it an excellent complement for patients seeking volume reduction in selective areas with a minimally invasive treatment.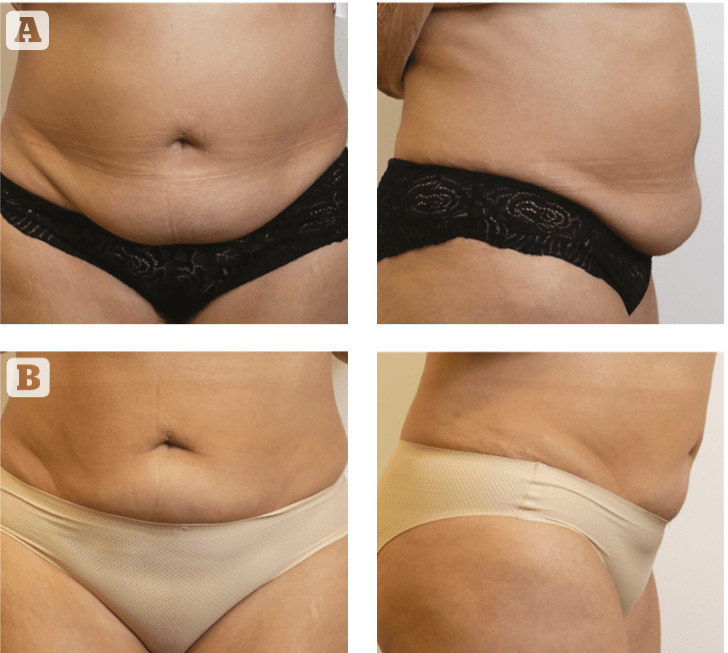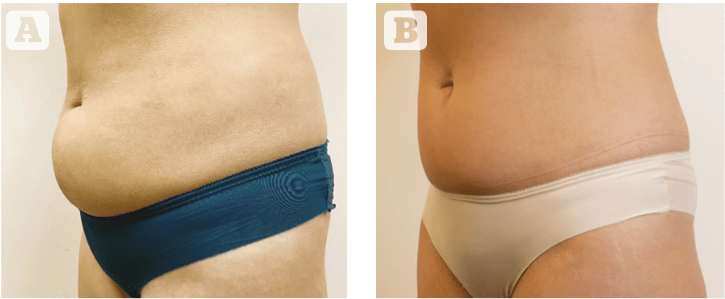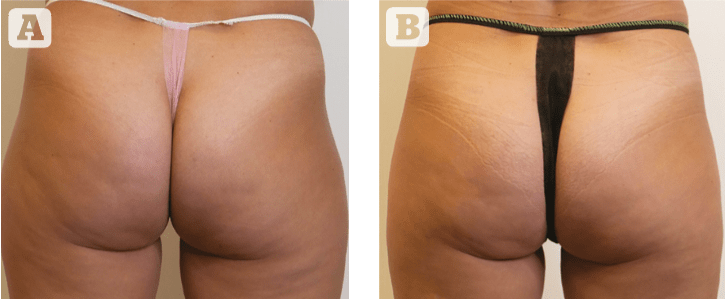 We can reconstitute it with Basic Caffeine (direct lipolytic), with Basic Artichoke (draining — lipolytic) and with Basic Organic Silicone (lipolytic— restructuring) to enhance its effects and achieve a more complete therapeutic effect.
Application technique
Each professional can choose the technique for introducing the enzymes and at the desired depth that he/she considers most appropriate according to his/her experience and the location of the problem to be treated.

Find out more at: simildiet.com