Dinko Kaliterna, MD, shares how an innovative collagen stimulator changed his patients' skin care protocols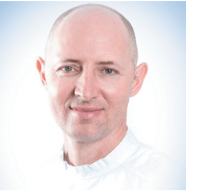 Today's aesthetic market is an avalanche of thousands of non-invasive and minimally-invasive products which troubleshoot most of the patients' problems and allow to meet patients' and doctors' needs. A vast diversity of products lead to the division of the aesthetic market into two teams – those, who follow the trends, and those, who create their vision of "beauty" and follow it no matter what the trends are. Sometimes these two groups coincide when another change of trends happens, and sometimes they walk in a totally opposite direction. 
No matter what the case, one of the things that these two groups always have in common is skin quality. Flawless, youthful skin is a goal that is set "by default" whenever a new patient enters your procedure cabinet. Total skin rejuvenation to prevent skin ageing and problems caused by it includes perfecting skin tone, minimization of skin pores, skin hydration, restoration of volume loss, and increase of skin firmness and elasticity, which means that the skin should be treated both on the outside and on the inside. While there are a lot of products to address most of these requests, skin elasticity improvement and lifting methods were quite limited in options, especially when it comes to dermal injectables. Instead, doctors use medical devices for it, but devices also have their own disadvantages due to the size, price, technology etc.
On the other hand, injectables are convenient in use, but until now, most of the products that could be regarded as rejuvenating injectables were not widely used in the aesthetic field. It can be explained by the fact that considering all the pros and cons, a lot of doctors are still hesitant to use them in their practice due to various reasons. Yet, since the time when the first collagen stimulator emerged on the market, it became clear that the future of aesthetic medicine would be tightly intertwined with injectable collagen stimulators, and everyone was waiting for a product that would meet the demands while providing the necessary level of safety and convenience in use.
An injectable solution to solve the problem of collagen loss
One of the highlights of last year's product debut was a presentation of the new dermal injectable GOURI at AMWC 2021. It's an innovative collagen stimulator for skin rejuvenation and full-face lifting. GOURI is made of polycaprolactone (PCL) — a well-known in medical and aesthetic field biopolymer. What makes it so unique is that GOURI's PCL is fully solubilized. This means that this injectable does not contain micro-particles, which dramatically minimizes any potential risk of polymer injection. Due to its fully liquid form, unlike other polymer-based injectables, GOURI cannot be considered as filler – once injected, it evenly spreads under the skin, forming a supportive matrix, which starts to stimulate fibroblasts. Consequently, fibroblasts stimulation promotes neocollagenesis and restores dermal collagen levels lost in the process of skin ageing.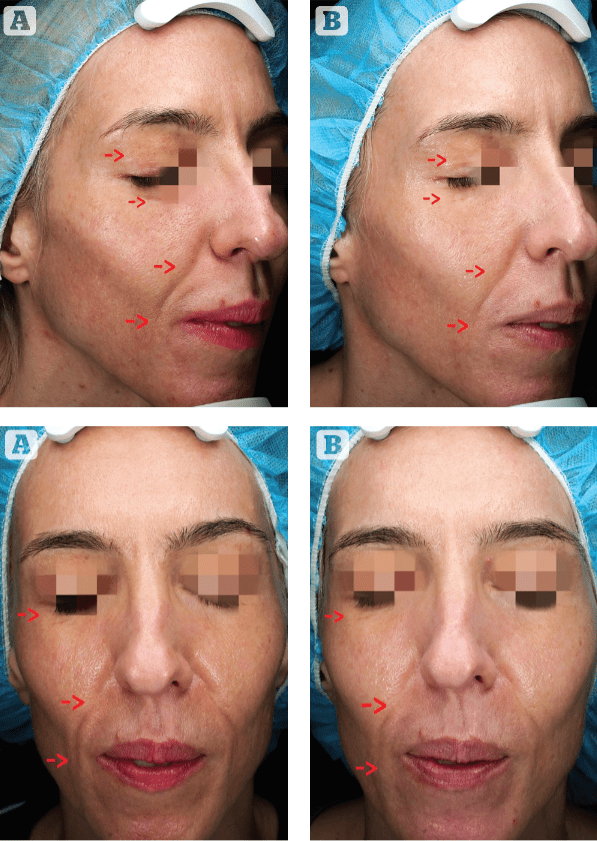 Support and restoration of collagen produced by our skin has a paramount necessity for deep skin rejuvenation and is a key to fundamental anti-ageing. Only constant and sufficient collagen synthesis provides truly youthful skin, prevents the appearance of wrinkles, and other markers of ageing.
Return of renewed PCL
PCL is not new material and has been long known among medical professionals. It's a synthetically developed biocompatible, biodegradable, and bioresorbable polymer, which belongs to the same chemical family as poly-L-lactic acid (PLLA) and polyglycolic acid (PGA). As a non-toxic, non-allergic, and bioresorbable material1, PCL has a large range of applications, such as controlled-release drug delivery systems, tissue engineering (3D scaffolds/matrices), absorbable sutures, and much more. This diversity of applications is possible due to better viscoelastic properties compared to other polymers, which allow the practitioner to easily manipulate PCL's structure2.
In aesthetics, PCL is used as a collagen stimulator and until now has been represented in the form of threads and dermal injectables, which consist of PCL microspheres. These products have proven their effectiveness in the stimulation of collagen production. GOURI's PCL, while keeping this main advantage, takes polycaprolactone's possibilities even further thanks to unique CESABP technology (Collagenesis-Enabled Solubilized Active and Biodegradable Polymer), which made PCL fully solubilized. Full solubilization of polycaprolactone allows the injector to get rid of particles, which could cause such side effects as overcorrection, nodules, or even occlusions.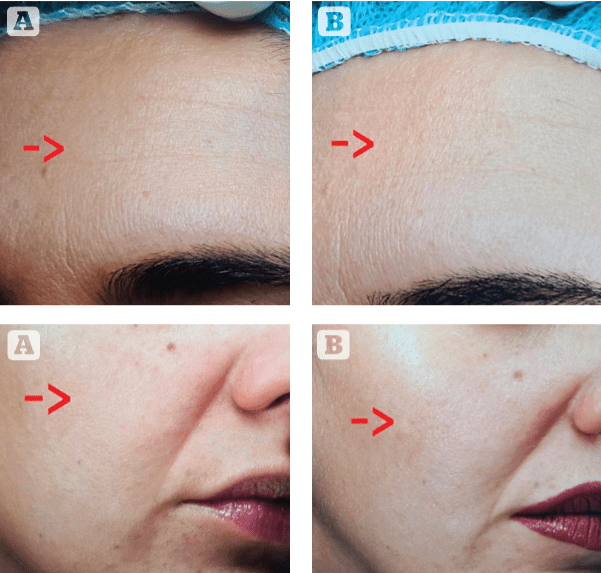 Another advantage of liquid PCL is that it addresses the needs of patients who aim for a natural look and are afraid of fillers. GOURI acts as a collagen stimulator only, injected PCL is not localized in the injection area; it evenly spreads under the skin and over some period of time begins to stimulate fibroblasts, promoting neocollagenesis on an extensive part of the skin. Moreover, full-face rejuvenation protocol requires only 10 injection points thanks to the spreadability of GOURI's PCL.
Last but not least, solubilization made it possible to inject GOURI in the periorbital area providing extensive care and full rejuvenation of extremely thin skin around the eyes.
GOURI in action
Depending on the patient's requests and their skin condition, there are a number of protocols that can be called on. General recommendations require two injection points in case of periorbital area correction and a total of 10 injection points (5 on each side) for full-face rejuvenation, which makes the procedure rather more comfortable for the patient.

In general, we recommend three sessions with Gouri every 3 to 4 weeks and, after that, maintenance treatments 1 or 2 times per year. The average duration of the results is 9 months.
Case 1
As we can see in the before and after photos, there is obvious smoothening of the wrinkles, especially in the nasolabial fold, and there is a strong rejuvenation effect in the periorbital area, such as the reduction of crow's feet. We can also observe a slight lifting effect on the upper eyelid. Both the doctor and the patient have highlighted the increased skin texture quality.
Case 2
In the second case, we observed a reduction of the horizontal lines on the forehead after one session. Regarding the lower third of the face, we see a strong improvement in skin quality and texture. The appearance of the skin is also improved, as it looks shiny and has a radiant appearance.
Summary
An important part of the procedure is communication with the patient. We must explain to the client that Gouri doesn't replace the volume loss, but it replaces the collagen loss. Thus, the patient should be informed that the effect will be visible over some time as one's own collagen starts to produce. The result gets better over time.
The treatments performed have demonstrated improvement of skin quality even with one treatment; however, more aged skin requires at least 2–3 sessions for more visible results.
Gouri is already recognised on the market due to the great results the treatment gives, and every day we see a growing demand for the Gouri treatment.
Declaration of interest .None
  Figures 1–2 © D. Kaliterna, MD
References
Yusup A, Chen TY, Chen ZW. Biological characters in vitro of degradable polycaprolactone: Safety evaluation. Chinese Journal of Clinical Rehabilitation, 2004; 8, 5704–5705
Casalini, T. Bioresorbability of polymers: Chemistry, mechanisms, and modeling. In G. Perale & J. Hilborn (Eds.), Bioresorbable Polymers for Biomedical Applications. Woodhead Publishing, 2017. Available at: https://doi.org/10.1016/B978-0-08-100262-9.00003-3
  Christen MO, Vercesi F. Polycaprolactone: Or How a Well-Known and Futuristic Polymer Has Become an Innovative Collagen-Stimulator in Esthetics. Clin Cosmet Investig Dermatol, 2020; 13: 31–48