Theradome®, a new generation of laser phototherapy has been honoured with the Industry Award for Hair Restoration Treatment of the Year for its innovative Theradome® LH80 Pro Laser Helmet at the MyFaceMyBody Awards for its revolutionary hair growth helmet.
Developed by former NASA Biomedical engineer Tamim Hamid, who himself suffered from thinning hair, Theradome® offers the world's most advanced technology for 'at home' hair restoration that can be utilized from the comfort of your own home. FDA cleared for the treatment of hair thinning in women and men, the Theradome® LH80 Pro Laser Helmet has 80 custom made phototherapy lasers to flood the scalp, similar to a clinical laser therapy machine and totally portable.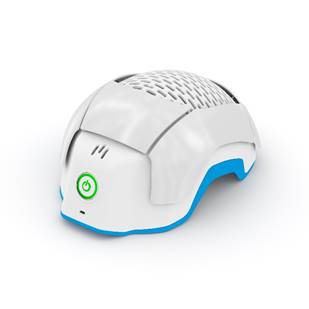 Laser Phototherapy works by flooding the scalp with light at a specific wavelength and power to increase blood circulation, nutrients and oxygen to the hair follicle. The lasers penetrate the hair follicle to repair the damaged tissue that can lead to hair loss, it reawakens dormant hair follicles and makes existing follicles bigger, to stop hair falling out. For optimum results the Theradome®LH80 Pro Laser Helmet should be worn for 20 minutes, two-four times a week.
Theradome's CEO and Inventor, Tamim Hamid, accepted the award at the prestigious event, which celebrates innovation and customer excellence in the fast-growing aesthetic industry at the Beverly Wilshire Hotel in Beverley Hills, California.
Tamim Hamid, CEO & Inventor of Theradome® says: "We are thrilled that Theradome's products are changing the lives of tens of thousands of men and women around the world by restoring their self-confidence through thicker and more beautiful hair."
This prestigious award comes shortly after Theradome® announced that 100% of men suffering from thinning hair who used their hair restoration helmets observed new hair growth, along with thicker, healthier hair in a 120-day consumer study.
Trichologist Sally-Ann Tarver, says: "I have been working with Theradome now for just over four years, I am really pleased to see this fantastic product gaining recognition for its achievements in the industry. As a company Theradome strive to be the best in their field and to help hair loss sufferers with their award-winning laser hair growth helmet."