Harpar Grace International are recognised and awarded Safety in Beauty Founder & Committee Choice award for iS Clinical Cancer Care Programme UK at the annual Safety in Beauty Diamond awards ceremony.
Taking place at The Royal Lancaster Hotel in London on Saturday 4th December 2021, the 7th annual Safety in Beauty Diamond Awards Gala Ball and Awards Ceremony was attended by over 600 cosmetic surgery, aesthetic and medical beauty industry guests.
Harpar Grace International attended the event alongside iS Clinical practitioners including; Dr Preema Vig – Dr Preema London Clinic, Dr Munir & Henal Somji – DrMediSpa group, Dr Tapan Patel – Phi Clinic, Dr Sabrina Shah-Desai, Dr Manav & Yogeeta Bawa – Time Clinic, Dr Selena Langdon – Berkshire Aesthetics, and Smita Ahluwalia – Smita Aesthetics.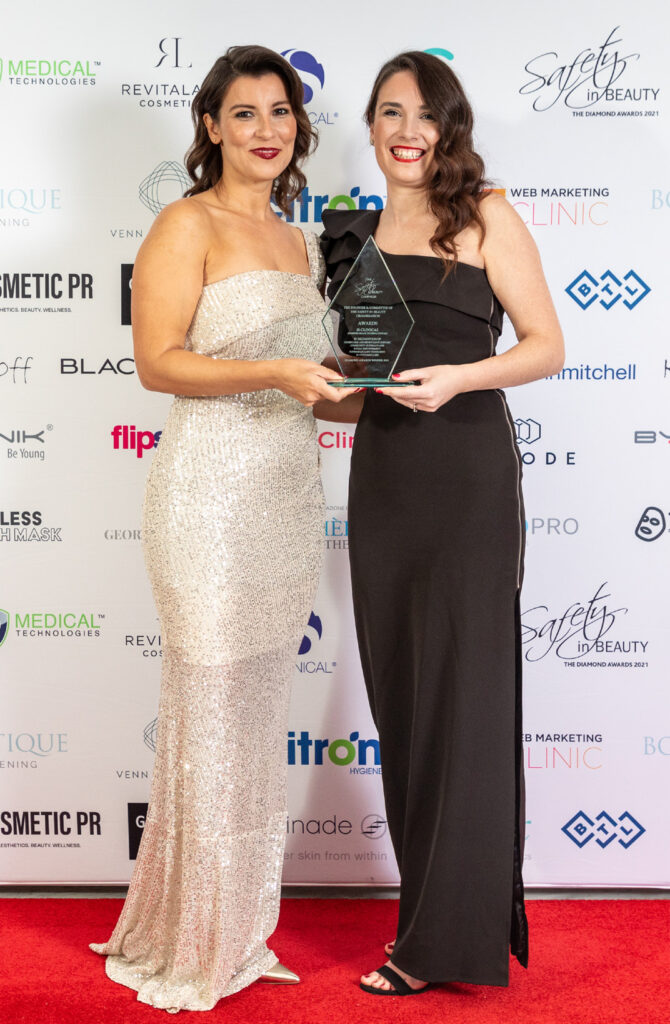 The Safety in Beauty Diamond Awards were created in 2014 and are dedicated to recognising and paying special tribute to the many outstanding businesses, professionals, brands and service providers in the beauty and aesthetics industry. The awards highlight those going the extra mile in the pursuit of excellence and the highest standards of safety. Each year, 16 recipients are awarded with Diamond Accolades; followed by a final star award for Outstanding Career. The award results are based on public votes and this year saw the introduction of The Founder and Committee Choice Awards within the event, whereby a panel of 12 previous winners of The Diamond Awards judged a group of 13 new winners based on their extraordinary contributions and projects for the benefit of both the consumer and the industry.
Harpar Grace International were recognised and awarded a Safety in Beauty Founder & Committee Choice award for the iS Clinical Cancer Care Programme in recognition of Charitable & benevolent support, community outreach and social empowerment and supreme quality standards in customer care in the UK.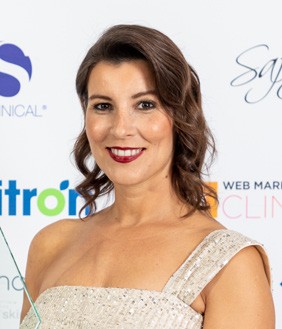 "One of the positive changes to occur as the result of the pandemic is the shift of focus, both on a personal and on a business level, to help and support others. iS Clinical developed a Cancer Care program for practitioners to provide skincare solutions for individuals undergoing cancer treatments, and to assist with the information of treatments and skin reactions cancer patients experience. We launched this initiative in the UK as it provides practitioners a unique opportunity to offer skin solutions, positive support and genuine comfort for cancer patients – all whilst in their own clinic."

Alana Marie Chalmers
The iS Clinical Cancer Care program is comprised of 6 modules and is an accredited CPD (continuous professional development) course of which participants are awarded 5.5 hours and a CPD certification of attendance on completion.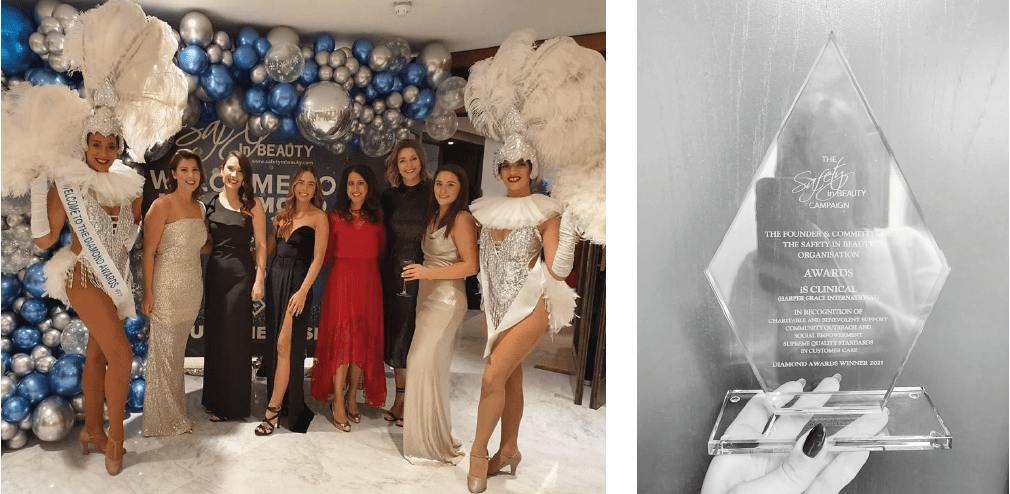 4 EASY STEPS TO BECOME ACCREDITED …
1. Discover the iS Clinical Cancer Care concept with your Business Growth Specialist
2. Complete the iS Clinical EDU Accreditation
3. Receive your reserved Pure Wellness Collections
4. Receive your iS Clinical Cancer Care Activation Folder & become listed on the iS Clinical Cancer Care Partner locator
A specialised training program which provides knowledge and guidance in order to provide a spectacular treatment experience, tailored to those touched by cancer.
All 6 modules of the Cancer Care Course;
1. iS Cancer Care Introduction
2. History and Spa Day
3. Treatments and Skin Reactions
4. iS Cancer Care Products
5. Universal precautions
6. Harmony Facial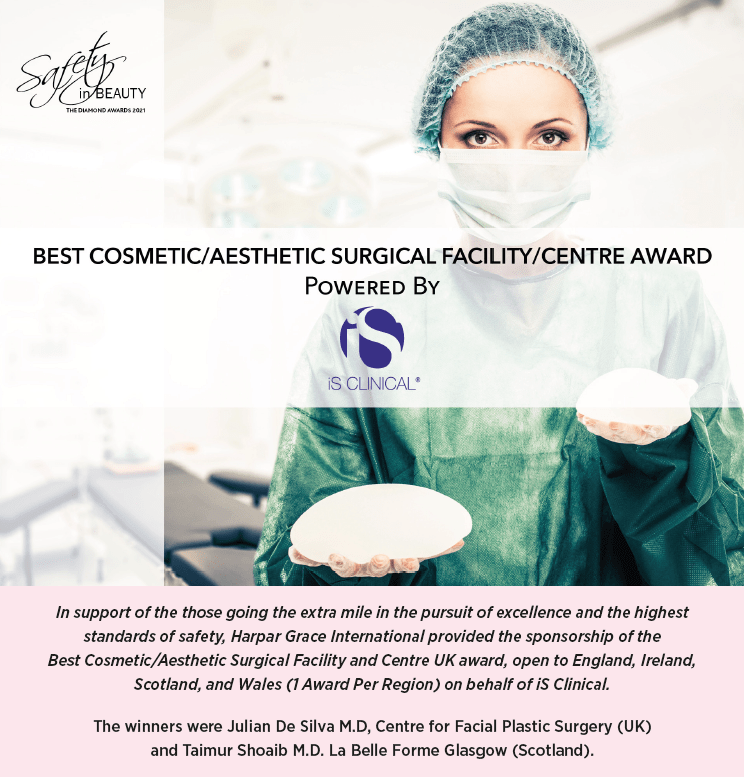 About Harpar Grace International | EXPERTS IN LUXURY
Harpar Grace International is a dynamic and entrepreneurial company with a focus on the development, distribution and management of luxury, cosmeceutical, spa and retail brands. They are the exclusive distributors for iS Clinical Cosmeceuticals, CODAGE, Déesse PRO LED Light therapy & Totally Derma. Their progressive yet refined collection of luxury and clinically proven offerings have been carefully selected, with pride for the best in class brands and formulations.
For further information please contact Jenny Pabila at Niche Public Relations:
[email protected] | +44 7971 032 570 | @jennypabilaofficial