There's no life without sun. Humans need sunlight to keep our bodies and souls healthy. However, itis a well-known fact that too much sun can damage the skin and that we need to protect ourselvesfrom excessive UV radiation. The Dr. Hauschka Sun Care products support the skin's natural abilitiesto protect itself from the sun, while also helping the skin recover after sun exposure.
The new Dr. Hauschka Tinted Face Sun Cream SPF 30 protects skin through the use of mineral lightprotection while also helping the skin acclimatise to the sun. The much-loved Dr. HauschkaRevitalising Mask regulates and cools the skin after exposure to the sun, whilst the new bigger sizedDr. Hauschka After Sun Lotion, in new 60% PCR packaging, preserves a natural tan.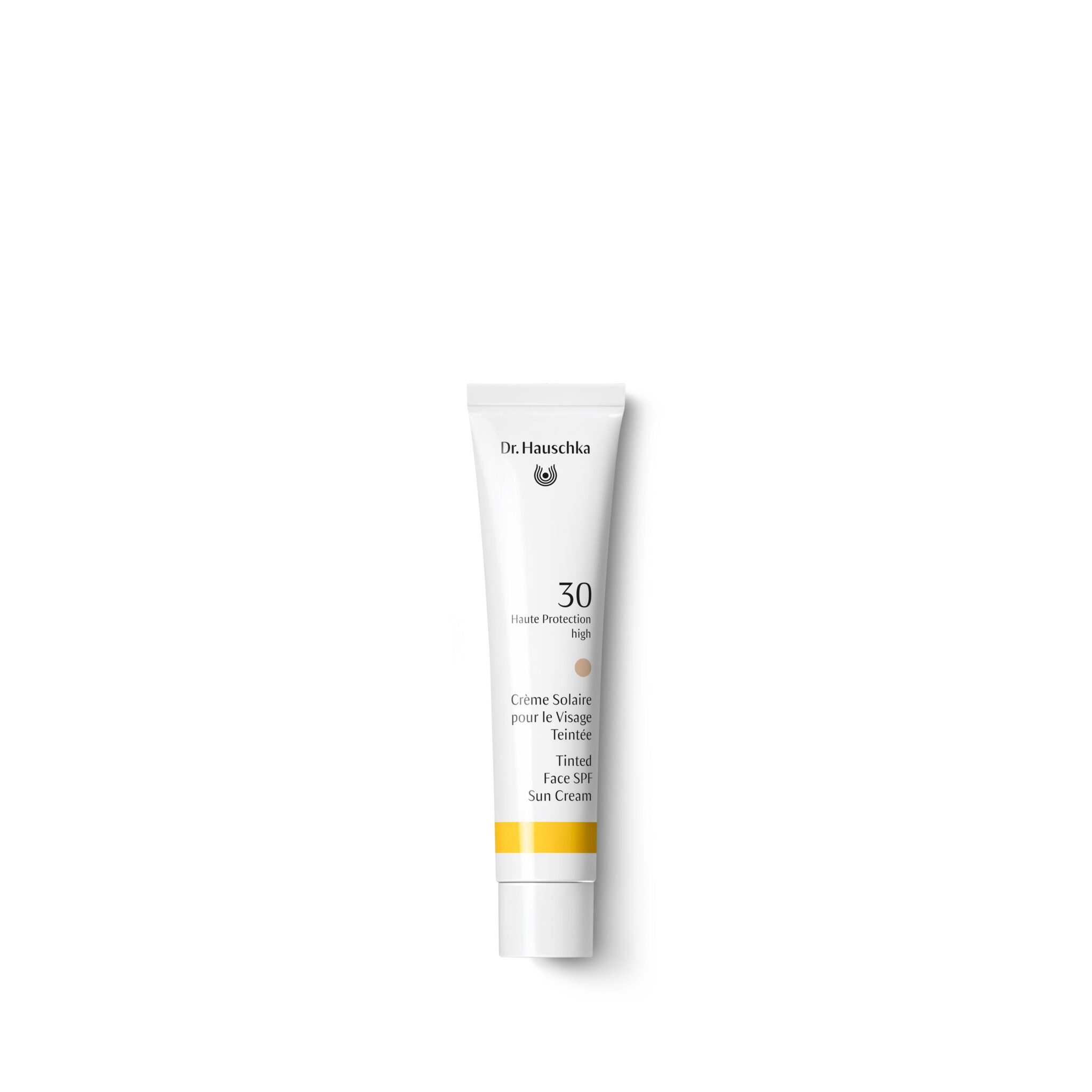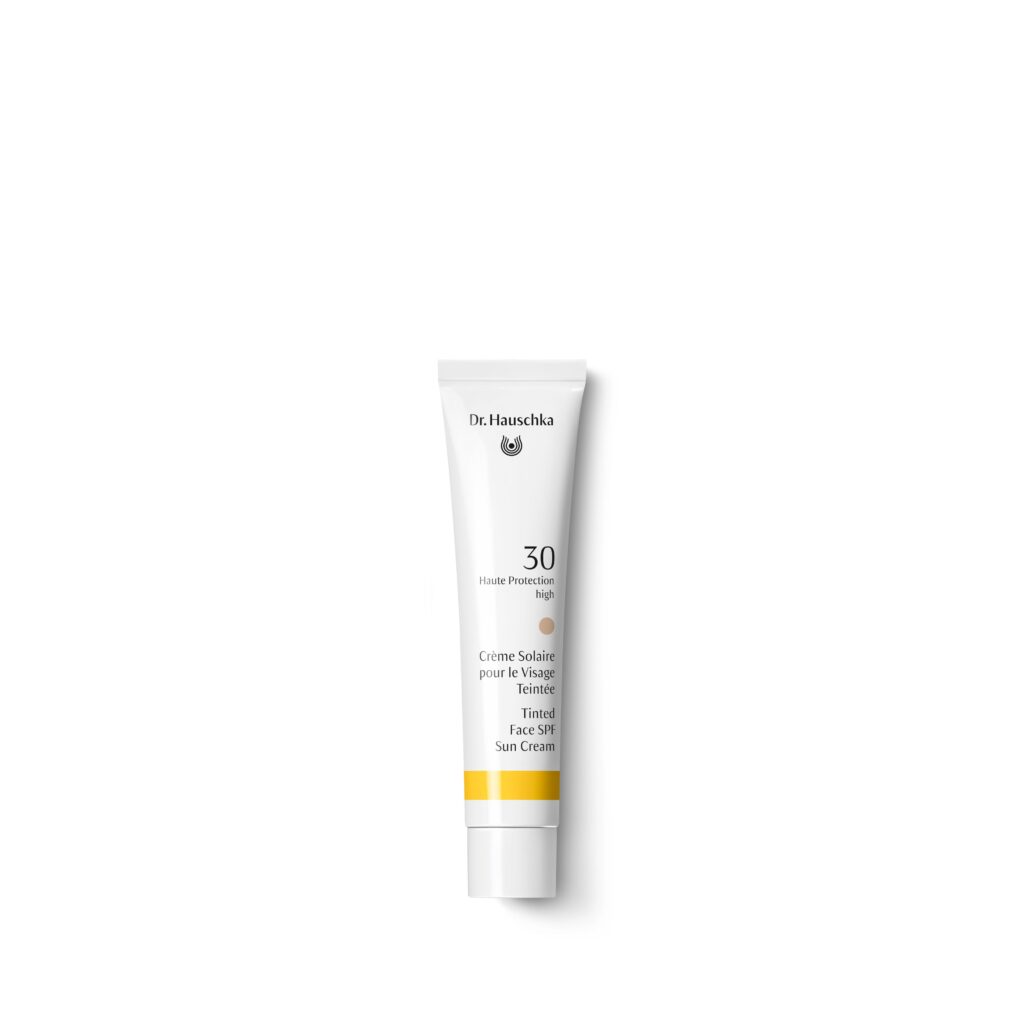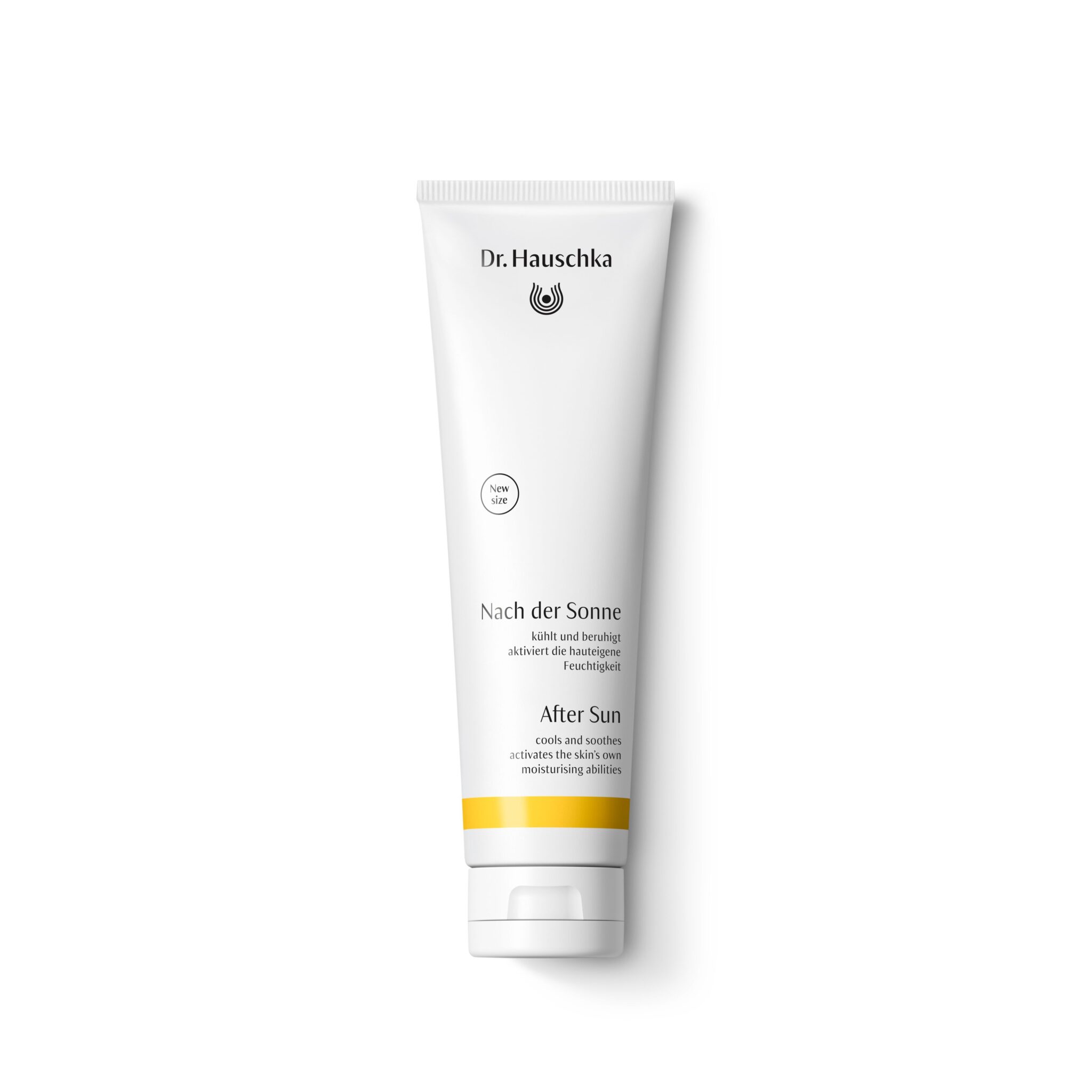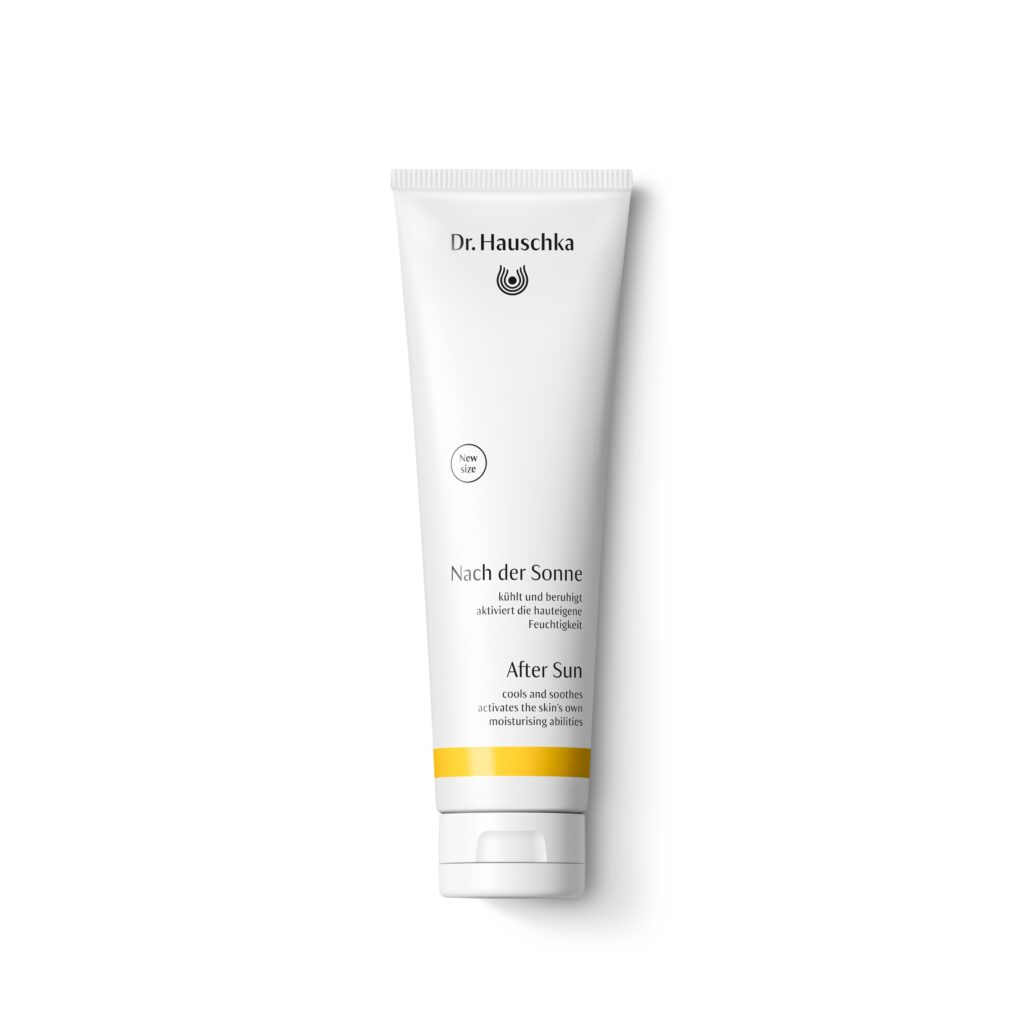 The new, Tinted Face Sun Cream SPF 30 (£34 for 40ml) gives the face a radiantly fresh, sun-kissedglow and supports the skin's natural abilities to protect itself from the sun. Through mineral UV filters(Titanium dioxide and Zinc oxide) which sit on the skin like a mirror, it also protects against the forceof strong UV radiation and prevents light-induced skin ageing. The formulation with select medicinalplant extracts including apricot, prickly pear, marigold and anthyllis strengthens the skin.
The Tinted Face Sun Cream is water resistant and the ideal daytime companion. The rich texturegently pampers the skin and activates its natural ability to retain moisture. The Tinted Face SunCream is packaged in post-industrial recycled aluminium.
Introduced as part of the Sun Care range the Revitalising Mask (£39.50 for 30ml) noticeably soothes,refreshes, and cools sun-stressed skin. Quince seed, anthyllis, and chamomile extracts rapidlysupport the skin's processes of renewal, helping to maintain moisture, visibly minimise pores, andcalm the appearance of redness and irritation. Nurturing jojoba, apricot kernel and wheat germ oilsclarify and smooth skin.
The intensively moisturising After Sun Lotion (£25 for 125ml) helps the skin on the entire body torecover from the stress of sun exposure, compensates for moisture losses, and is pleasantly cooling.The light lotion offers deep nourishment yet absorbs quickly and soothes the skin thanks tomarigold and anthyllis. Also formulated with carrot, rosehip and moisture rich extracts of ice plantand quince seeds the lotion will leave skin feeling silky smooth. Almond oil, shea butter and rose waxprovide intensive moisturising care to prevent skin from drying out. With regular use, it the After SunLotion promotes a longer-lasting tan. As part of Dr. Hauschka's continued effort to make theirpackaging processes as sustainable as possible, the new After Sun Lotion is now packaged in 60%post-consumer recycle (PCR) plastic materials.
As with all Dr. Hauschka products, the Dr. Hauschka Sun Care range contains 0% mineral oils,silicones, microplastics, PEGs and synthetic preservatives. Instead, the products are made from 100%natural raw materials – in organic or even Demeter quality wherever possible – and certified with theNATRUE label for natural and organic cosmetics.
The Dr. Hauschka Sun Care range is available from www.drhauschka.co.uk
– Follow Dr. Hauschka on Instagram @drhauschka.gb –
For further information, images or samples please contact Kilpatrick on: [email protected]