IMCAS' (International Master Course on Aging Skin) 17th Annual World Congress will be held from January 29th to February 1st 2015 in Paris, the City of Lights. Over 4 days of teaching, 350 International key opinion leaders will present nearly 1300 lectures covering the hottest topics in aesthetic surgery and cosmetic dermatology. IMCAS has seen its congresses evolve into something resembling a think-tank, gathering international experts and thousands of delegates who come each year in larger numbers for the unique purpose of learning. Recognised as one of the top congresses in Europe, attendance keeps rising with 4500 attendees representing 80 countries in 2014, a number which is expected to grow to 5000 attendees for the year to come. The congress' scientific committee aims to provide the best content through a complex selection process; indeed, non-sponsored lectures should be based on objective interpretations of evidence and unbiased interpretations of facts. IMCAS has also become a worldwide platform for 150 key players of the industry to showcase their novelties and leap into the new year.
'The congress continues to grow in attendance and scope of content, and remains the premier 'go-to' event for new clinical research and product launches.' Dr Hema Sundaram, Dermatologist, USA, member of IMCAS Scientific Committee.
The American Plastic Surgeon Dr Joel Pessa, speaker and anatomist during the Cadaver Workshop shares with us: 'This was the most enjoyable and the best teaching conference I can remember. The cadaver workshop was spectacular. I was impressed and learned from all of the dissectors. The meeting has been such a success. I cannot remember a meeting with more positive and enthusiastic feedback from the audience. The attendees seem to have truly appreciated the scientific and didactic sessions. So many people have approached me to say how much they have learned and have enjoyed this meeting.'
Rhinoplasty, breast implants, lipofilling and stem cells along with lasers and energy-based devices are major themes that can be found during the congress each year. Given that science evolves rapidly, IMCAS presents these themes annually, updating the content and having highly qualified speakers come to talk about them, enabling doctors to be as up-to-date as possible on new procedures.
[pull_quote align="left" ]The congress continues to grow in attendance and scope of content, and remains the premier 'go-to' event for new clinical research and product launches[/pull_quote]
Marketing and professional business modules are also a major theme, allowing participants to understand new rules and regulations in the industry and also between the US and Europe. Doctors will be able to learn about the fundamentals in management and marketing and how digital communication can boost their image. A session will also be dedicated to patient management, from the moment they enter the clinic to the post-op follow up.
What makes IMCAS stand out among the crowded niche of aesthetic medical congresses is its qualitative content: from the Live Injectable Anatomy workshop to the vulvovaginal rejuvenation or the lipofilling lectures, each topic is covered to its maximum potential bringing together theory and practice.
Discover 8 of the major subjects at the 2015 congress:
New ways of ageing
Thanks to Dr Vasilios Lambros' research on facial ageing, technical advancements have been made. Modules in this theme will allow participants to fully understand how the ageing process works in order to approach it differently and optimise results accordingly. Check out the 'Genesis of Facial Wrinkles' on the first day of the congress.
Vulvovaginal rejuvenation
In light of their 2014 success, vulvovaginal modules will have a larger segment this year, occupying 3 morning sessions. Sessions will revolve around genital disorders, which treatments to use, for whom, vaginal rejuvenation through surgery and through non-invasive techniques, differentiating female genitals through various indications, new trends and developments, and also the potential, limitations, risks and benefits of light based devices.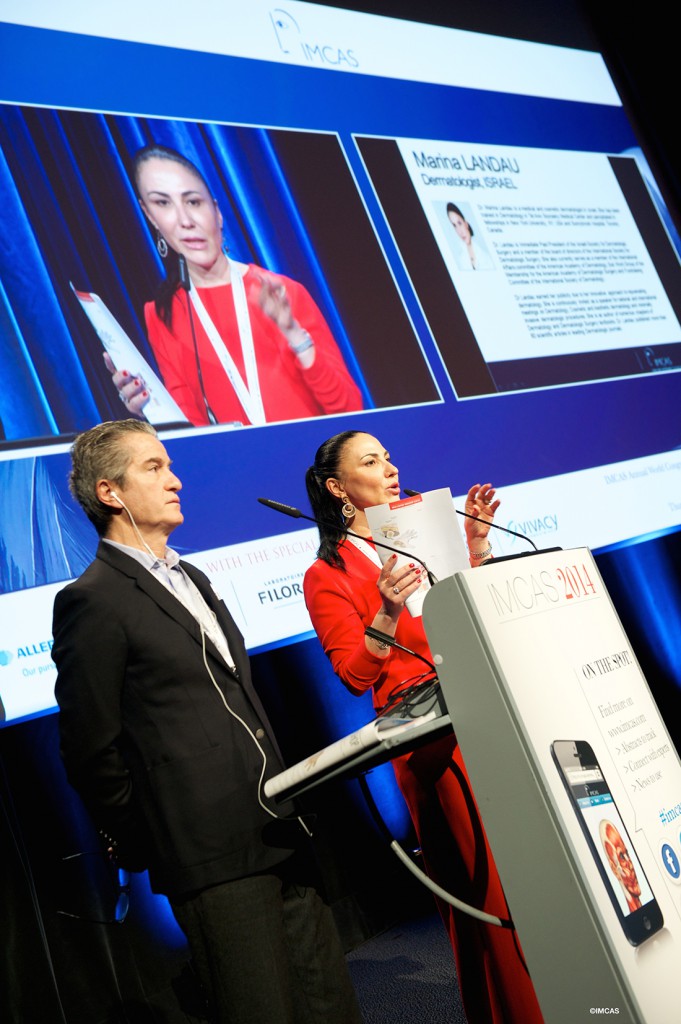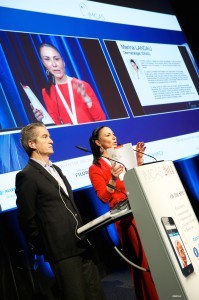 Clinical dermatology
Clinical dermatology is a brand new subject that will see a full day dedicated to delving further into pathological dermatology. Doctors will get to study different aspects of skin diseases, how they work and how they can be treated through new and emerging processes. One very interesting session will focus on skin cancer and pre-cancer diagnosis and treatment.
Cadaver workshops
Year-after-year people from all around the world come to see the live demonstrations on cadavers and this year will not be one to miss. The highlight of the congress will take place during a whole afternoon when attendees will be able to follow procedures simultaneously done on cadavers and on patients. More and more doctors do injections but they can be tricky. This 5-hour session shows what to look out for, which areas are sensitive, common issues, and complications among many other topics.
Cosmeceutics
Cosmeceutics is another theme that will be explored in this 17th edition of the annual IMCAS meeting. Being used by more and more practitioners, sessions on the subject will introduce new trends and concepts, which products to use and studies regarding nutrition, neutraceuticals and retinoids, among others.
Body reshaping
The face and body reshaping topic was put in place a few years ago in such a way as to identify specific areas of the face and body. Doctors will get to study techniques for the eyes, the nose, the mouth, and the chin. The neck, arms, and thighs will be pinpointed for the body, enabling practitioners to study in depth the areas that interest them the most.
'Congratulations for this excellent academic conference. You did a fabulous job. I continue to be impressed by your meeting, in organisation, scope, and quality.' Dr Jonathan Sykes, Facial Plastic Surgeon, USA.
Eastern Europe Masterclass
The Eastern Europe Masterclass that took place last year was a frank success and thus, will have its part in this year's congress. All sessions in this Masterclass are in Russian.
Afro Asian Middle East Masterclass
Eager to develop on new subjects, there will also be an Afro Asian Middle East Masterclass that will delve into the specificities of this population. Sessions will look at scientific themes such as botulinum toxins, fillers and fat grafting but also specific themes such as marketing or holistic approaches to face surgery.
As in previous years, the congress aspires to ensure that attendees experience a high-quality educational programme that captures the advancements of aesthetic surgery and cosmetic dermatology and is immediately applicable for the improvement of outcomes and patient care.