As patients — and particularly younger generations — become more environmentally conscious, Rosalind Hill asks whether it's time skincare brands followed suit?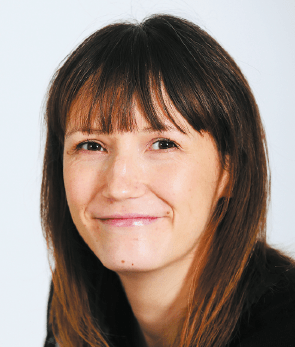 Society is becoming more conscious of the impact that consumerisation is having on the planet. People are turning to veganism and are rejecting the fast fashion of the past. Supermarkets are making a concerted effort to reduce the amount of plastic packaging on the food we buy. These changes have an impact on spending habits and lifestyle choices, and is most noticeable in younger adults, who are being spurred on by climate change concerns and inspirational figures such as Greta Thunberg. However, one market that is seemingly yet to pick up the pace is the skincare industry.
It has been estimated that the cosmetics industry — both in the US and UK — accounts for up to 40% of landfill waste, with 120 billion units of packaging produced every year continuing to add to the problem(1,2). And if it doesn't end up in landfill, then it's polluting our oceans. A number of brands are starting to drive change and address the problem head-on. REN Skincare has pledged to be waste-free by 2021; Kiehl's has a recycling stamp system that rewards customers for returning their used bottles; Medik8 has reduced the amount of plastic and non-recyclable materials in its packaging, as well as introducing 'green chemistry' to its product production; and many brands are now striving to be vegan-friendly. Environmentally-savvy customers are beginning to question the ethics behind their beauty favourites and generation Zers are growing their purchasing power. Is your clinic or skincare line responding to these changing consumer needs?
Younger generations driving change
In 2018, the global skincare market was estimated to be worth almost $135 billion(3), with anti-ageing and natural beauty products the biggest contributors to the growth in sales(4). And while organic, vegan, and cruelty-free brands are growing — 2018 was the eighth year of consecutive growth — sustainability in skincare is still in its relative infancy, not least when it comes to packaging. Data from Zero Waste details that more than 120 billion units of packaging are produced every year for the cosmetics industry — much of which is non-recyclable(2). Seventy percent of waste produced by the skincare industry relates to its packaging5, with many brands relying on single-use plastics.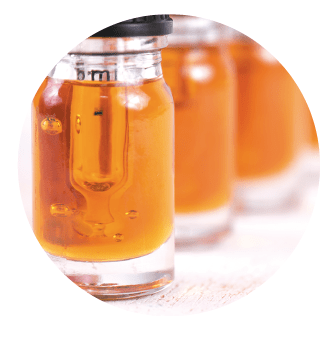 However, a shift is coming, powered primarily by Millennials, who are driving sustainable growth through their behaviours and lifestyle choices. In fact, according to Global Web Index, 61% of Millennials would pay more for eco-friendly products compared with 46% of Baby Boomers(6). Nielsen research puts this statistic even higher at 73% for Millennials, with Gen Zers not far behind(7). This will surely increase as Gen Zers contribute ever-more to the market as their disposable income continues to grow.
Environmentally-savvy customers are beginning to question the ethics behind their beauty favourites and generation Zers are growing their purchasing power. Is your clinic or skincare line responding to these changing consumer needs?
Industry Expert and Global Aesthetics Consultant Wendy Lewis certainly agrees that younger generations are fuelling this change towards a more sustainable market, and are key for future growth in both skincare and aesthetics.
'Younger patients, like Millennials and Gen Z, are certainly attracted to a more spacious, less cluttered and greener environment,' she said. 'They are more likely to gravitate to this theme because many other brands that target this demographic promote this theme too.'
Clean and indie beauty brands are becoming popular among these generations precisely because of the values they represent — vegan-friendly, cruelty-free, waterless and plastic-free. The days of more packaging and elaborate designs as a symbol of opulence are becoming a thing of the past. Think simplicity and recyclable or you'll be lost.
'The green brands that are trending are not typically sold through physicians' practices, but may be sold through medspas and spas: Juice Beauty, Eminence Organic Skin Care, Naturopathica and Tata Harper, for example,' said Lewis. 'Supplements and powders are making their way into many aesthetic practices, often composed of marine collagen. HUM Nutrition is one of the newer brands in this category.'
London-based skin and laser specialist Debbie Thomas has certainly noticed an uptick among her clientele asking about the origins of product ingredients. 'It's not the top of everyone's list when buying yet, but more people are asking the questions and if they have a choice between brands, the more environmentally-conscious brand will win,' she said.
'With so much social pressure, people want to be part of the movement towards being more supportive of the environment. People are taking notice — the couple of brands I stock that have granular scrubs are always questioned about whether they contain microbeads or not. Just a couple of years ago no-one even knew what a microbead was.'
Plastic not fantastic
Skincare packaging is currently the number one barrier to the industry becoming more sustainable in terms of waste and opportunity. From pumps and droppers to elaborate packaging designs, the industry has long had a problem with its green credentials, often putting style over substance.
'I feel a glass bottle feels much more luxurious in my hand than a plastic one,' said Dr Sophie Shotter, Medical Director and Founder of Illuminate. 'But even if a bottle is glass, it usually still has a plastic pump mechanism. Until we as an industry start to provide consumers with more choices regarding packaging, the problem won't get better and plastic waste from the aesthetic industry won't reduce.'
But brands are now aiming to keep physicians and consumers engaged by addressing the problem and proving that luxury and 'green' can coexist.
UK-based skincare brand Medik8 has pledged to become a pioneer in the industry as an 'environmentally-conscious brand' with a thorough approach to sustainable sourcing right across the whole supply chain; a key area of which has been focused on packaging.
Daniel Isaacs, Director of Research at Medik8, told PRIME that all Medik8 Professional products' packaging comes from PCR (post-consumer recycled plastic), and while challenging and more expensive for the brand, it meets its core values as a sustainable business.
'All of our glass is as recycled as it can be,' he said. 'Around 40% [recycled glass] goes into bottles across the range, which is as good as you can get at the moment. Glass manufacturing has certain challenges as it can affect the integrity of the material. We're waiting for glass recycling to catch up to resolve that issue, as the safety and integrity of the product is the most important thing.'
Medik8 is even looking to solve the issue of non-recyclable pumps and droppers: 'For a long time it had been impossible to recycle pumps because of the different materials involved, but we've managed to find a fully-recyclable lotion pump, which we use in the professional line. It means for many of our products the packaging is fully recyclable.'
Medik8 has also reduced the plastic inserts in secondary packaging, and uses the cartons themselves to house the product. 'The cardboard keeps the product nice and tight, and protected,' explained Isaacs. 'All of the cardboard itself is recycled card and we only use Sustainable Forest paper and card.'
Other brands, like Farmacy, are also focusing on recycled and recyclable glass, as well as cardboard boxes that fold out like beautiful origami to reveal information on ingredients and product details.
A key challenge for many brands, however, remains convincing consumers about the benefits of more sustainable packaging. Many will be used to seeing a certain quality or type of packaging — which to many speaks to the quality of what's inside — and may not like or support the change, especially if it's more expensive.
'It would be nice to see a value given to something that isn't so flashy, but is actually sustainable,' said Isaacs. 'The reality is that sustainable materials may look off-white, but as a business you're still paying a premium for that. Brands need to move away from plastic-heavy components and feel comfortable putting more sustainable options into the market. Brands need to be bold … If consumers feel there's a choice between quality and sustainability, then there's less incentive for brands to offer a dual approach. The longer all brands have sustainability as a secondary focus, the longer it will take to make a change.'
It's what's inside that counts
These days addressing issues of packaging is the least brands can do to achieve sustainable credentials. Vegan-friendly, cruelty-free products with ingredients that don't pollute oceans and are made using 'green chemistry' are becoming more prevalent and popular. Where once palm oil was omnipresent (and unfortunately still found in approximately 70% of beauty products), consumers are demanding change to address the related deforestation and environmental degradation involved in its production, and are opting for more sustainable and naturally-sourced ingredients such as cannabidiol (CBD).
'CBD brands are proliferating in every category and could be a good fit for an aesthetics practice for their anti-inflammatory qualities,' said Wendy Lewis.
Dr Shotter has also seen an upward trend in her patients asking about vegan-friendly products and other ingredients, though believes messages often take a while to reach consumers: 'It's only been the last 12 months where I would say more patients are asking me about SLS [sodium lauryl sulfate] and parabens in their products, even though we have known of the harmful potential of these ingredients for many years now.
CBD brands are proliferating in every category and could be a good fit for an aesthetics practice for their anti-inflammatory qualities.
'I did also get a few questions from patients about microbead exfoliators and the environmental impact of these. Again, this seems to have quietened down since regulations were tightened, meaning people just assume it is now ok,' she said. 'I think sometimes the consumer awareness is a few years behind the industry awareness.'
Beyond naturally-sourced ingredients, some brands are harnessing science to create 'clean' molecules to add to their products.
' "Clean" cosmetics is truly in demand among consumers, and also of value to manufacturers,' said Nikolay Turovets PhD, stem cell scientist and founder of DefenAge, a brand that has eliminated animal- and human-derived ingredients. 'There are two major alternative ways to produce functional and clean molecules for cosmetic use. First of all, use recombinant peptides or proteins instead of human- or animal-isolated; or use synthesis, which is a very expensive method.'
Dr Turovets explained that to create recombinant peptides, the specific gene that codes a peptide is inserted into the genome of bacteria, yeast or plant, which then produces peptides and proteins identical to those found in humans but without the risk of infection. In synthesis, individual amino acids are fused into the correct sequence to create an exact copy of a human peptide. This advanced technology can create ingredients that are incredibly pure and safe for use.
Other brands are also harnessing 'green chemistry' to lower the carbon footprint of manufacturing processes. For example, Medik8 has used cold emulsifiers to reduce the amount of heat added during the blending process. In fact, Medik8 has made its whole approach to its products green: from chemistry and packaging, to full control of the supply chain to ensure sustainability is at the heart of all they do.
'Everyone wants to be sustainable — we don't pretend we're unique there,' said Daniel Isaacs. 'What we really wanted to do is use our ability and control of the supply chain and our in-house capacity to really, truly do something that's sustainable. We want to use this opportunity to bring it to the front of the brand rather than it being something secondary that we do because we have to.'
Beyond skincare
While product ingredients, manufacturing, and packaging are some key areas that the skincare industry needs to address to increase its green credentials, physicians and spa owners also have their part to play and can make their practices more environmentally-friendly.
Debbie Thomas aims to only work with brands that have sustainable values. 'As more sustainable brands come out, and if existing brands don't change, I will look to other options. I have even started developing my own range, which will tick all the boxes because I don't feel there is a brand that has it 100% right,' she said.
'However, I would say that the closest brand that fits both efficacy and has taken a big step towards becoming more environmentally-friendly is Medik8. They do tick a lot more boxes than most and seem to be working on the missing links.'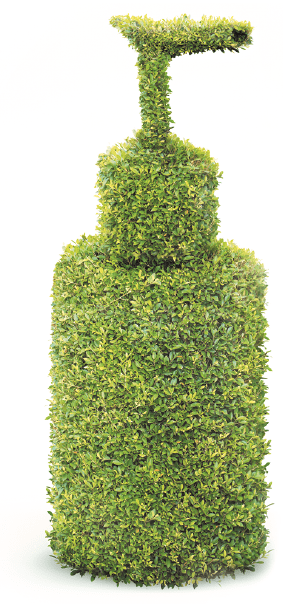 Thomas also aims to use only recycled paper in her clinic, as well as offering organic and free-trade drinks to patients. She also aims to recycle everything possible and uses only natural and ecological cleaning products.
Wendy Lewis says physicians should look to the spa industry for more inspiration to make practices greener and reduce their carbon footprint.
'Small adjustments can make a huge difference in the image and comfort of an aesthetics practice,' she said. 'For example, you may install low-flow toilets and sinks to cut down on water usage; change linens in treatment rooms, robes and towels for more sustainable fabrics like bamboo; and consider more earthy materials for furniture such as recycled wood or natural stone. You might also trade-up lamps with shades to brighter lighting with energy-efficient bulbs.'
The days of more packaging and elaborate designs as a symbol of opulence are becoming a thing of the past.
Lewis also cites Elizabeth Arden's Red Door, which recently underwent a dramatic rebrand and now goes under the name 'Mynd Spa'.
'Instead of heavy décor and a more traditional image, the new look is modern and sleek with a lot of natural tones and green accents. Now this 360-degree change may be too drastic for most aesthetic practices, but it does speak to a look that appeals to today's consumers eager for a zen-like experience. Short of costly renovations and rebranding, I do think it is a good idea to modernise the practice if it has become outdated — even by simply eliminating paper, thumbed-through magazines, wall to wall carpeting, and fake flowers in the waiting room.'
Conclusions
It is now no longer enough to just care about the environment. Patients, especially those among the younger generations whose spending power is entering the realm of luxury brands, want to see their favourite brands and physicians striving to be environmentally-conscious. As well as benefiting the planet, adapting to a more environmentally-friendly business model can also benefit a business' bottom line and CSR profile.
There is still a need for continued patient education. Physicians should tell patients about the ingredients of the products they are recommending. Are they environmentally-friendly, vegan, and clean? Not all will be, but transparency is key to building trust and happy customers.
As skincare becomes cleaner, then other areas of aesthetic medicine may also follow suit, such as medical devices. It is only natural that patients will expect all areas of aesthetics to be green — and this can only be a good thing for all.
References
Circular. (2019) What's your bathroom waste legacy? https://www.circularonline.co.uk/insight/whats-your-bathroom-waste-legacy/ (accessed 125November 2019)
Morgan J. (2019) Is the beauty industry doing enough to tackle plastic pollution? The Independent. https://www.independent.co.uk/news/long_reads/beauty-industry-plastic-pollution-environment-climate-change-cosmetics-a8697951.html (accessed 25 November 2019)
Garcia A. (2019) The skincare industry is booming, fueled by informed consumers and social media. CNN Business. https://edition.cnn.com/2019/05/10/business/skincare-industry-trends-beauty-social-media/index.html (accessed 25 November 2019)
Statista. (2019) Skin care sales in the United States in 2018, by segment (in million U.S. dollars) https://www.statista.com/statistics/551427/us-skin-care-sales-by-segment/ (accessed 25 November 2019)
Borunda A. (2019) The beauty industry generates a lot of plastic waste. Can it change? National Geographic. https://www.nationalgeographic.com/environment/2019/04/beauty-personal-care-industry-plastic/ (accessed 25 November 2019)
Young K. (2018) The Rise of Green Consumerism: What do Brands Need to Know? Global Web Index. https://blog.globalwebindex.com/chart-of-the-week/green-consumerism/ (accessed 25 November 2019)
Nielsen. (2015) Consumer-goods' brands that demonstrate commitment to sustainability outperform those that don't. https://www.nielsen.com/us/en/press-releases/2015/consumer-goods-brands-that-demonstrate-commitment-to-sustainability-outperform/ (accessed 25 November 2019)