As the official media partner of Euromedicom, organisers of events such as AMWC Monte Carlo and Vegas Cosmetic Surgery, it has been our honour to partner with some of the most well-renowned and respected congresses and symposiums in aesthetic and anti-ageing medicine.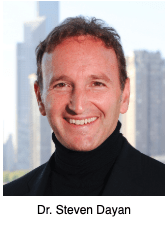 Next year marks the launch of yet another world-class event – Miami Cosmetic Surgery will take place at the Miami Beach Convention Center from February 20-22 under the Scientific Direction of Dr. Steven Dayan.
During the two-day event, Dr. Dayan and the scientific board will deliver a highly educational, meaningful and fun environment with talented speakers, as well as Passion Projects showcasing creative talents outside of medicine, and a European style Gala with proceeds going to charity.
They announced sought-after faculty at the forefront of medical aesthetics, including Dr. Paul Nassif, Dr. Sheila Nazarian, Dr. Sabrina Fabi, Dr. Doris Day, Dr. Julius Few, Dr.  Jeffrey Dover and many more for the most dynamic conference of the year!