AestheticSource, specialist medical aesthetics distributor and supplier of a proven innovative Skin Fitness™ portfolio, received three awards at the Aesthetics Awards ceremony on Saturday 2nd December 2017, winning two of the most coveted awards: Best Cosmeceutical Range for NeoStrata and Product Innovation of the Year for Clinisept+.
This is the third time AestheticSource has taken home the Best Cosmeceutical Range award for its clinically excellent brand, NeoStrata, in addition to impressive and well-respected award wins from other trade ceremonies. AestheticSource continues to prove, time and time again, that no other cosmeceutical brand is on par with NeoStrata.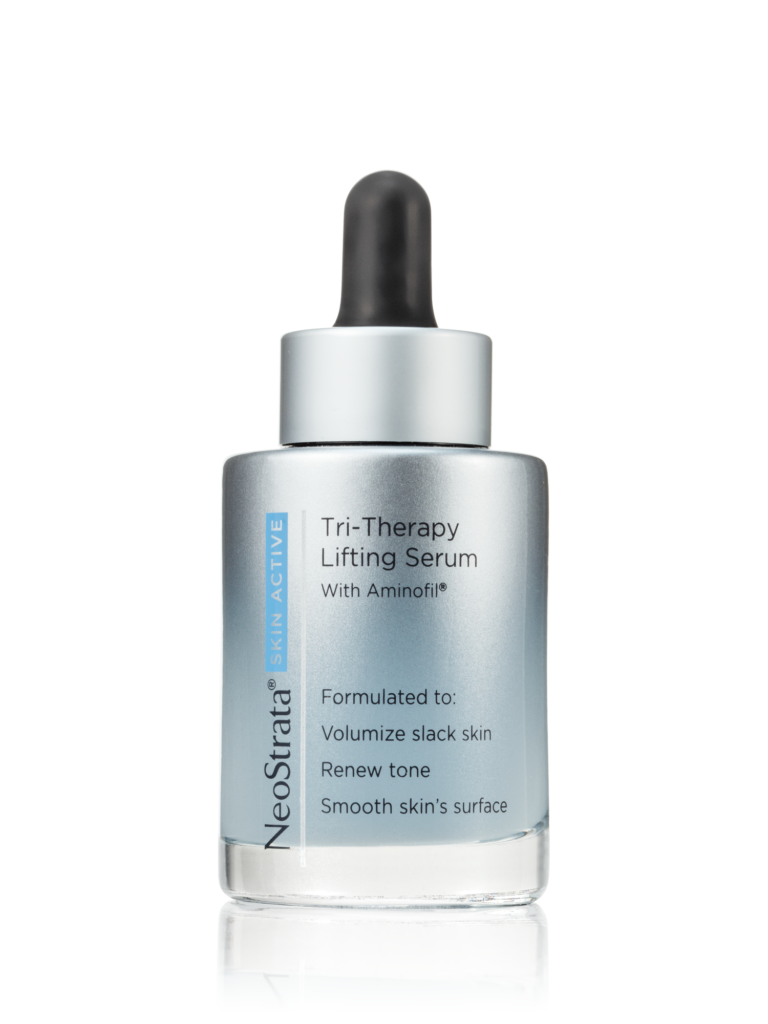 "Over the years we have consistently seen amazing real-life results with NeoStrata products and peels and it is wonderful this has been recognised yet again with this award. NeoStrata is growing from strength to strength and we have new innovative lines being added to the portfolio in 2018. We would like to thank our valued customers for your continued support and look forward to seeing you all at the NeoStrata Symposium in May."
Lorna Bowes, Director, AestheticSource
Clinisept+ is new to the AestheticSource portfolio and yet it has quite simply taken the industry by storm:
"The avalanche of positive comments and continual reports of yet another delighted clinic or patient have almost been overwhelming. This is a product that has exceeded even my expectations, truly a game changer. This award is so deserved and gives me a wonderful opportunity to thank the manufacturer of Clinisept+, Clinical Health Technologies, Highly Commended at the Aesthetics Awards 2017 for Best UK Manufacturer, for their faith in AestheticSource."
Lorna Bowes, Director, AestheticSource
AestheticSource offer their customers not only outstanding products and brands but also a multi-disciplinary team of experts from business consultants through to a talented training team to ensure practitioners of all levels are given the correct knowledge and skills that are required to use their portfolio and achieve the best possible outcomes. As a result of this commitment to education, the AestheticSource Training was recognised for its excellence at the awards by being highly commended for Best Supplier Training Provider:
"I have been training in the industry since the early 1990's and am dedicated to furthering the understanding of skin and aesthetic possibilities. I am now joined by a brilliant team of experts who together provide a comprehensive theoretical and practical learning experience for our customers and those new to skin fitness".
Lorna Bowes, Director AestheticSource
This year, AestheticSource sponsored the Best New Clinic UK & Ireland and were lucky enough to present the award to long-time friend and trainer for AestheticSource, Emma Chan.
"Having run my own chain of clinics I understand the complexities of combining clinic management with clinical excellence; starting a business in aesthetics takes an enormous amount of energy and it is great to see so many new clinics rising to these challenges. As director of AestheticSource, it gives me great pleasure to support these new businesses as well as supporting all of our successful customers. We wish Emma and her team and all the other finalists every success in 2018."
Lorna Bowes, Director AestheticSource
The Aesthetics Awards, in association with Aesthetics Journal, bring together the very best in medical aesthetics and leaders in the industry to celebrate the achievements of the past year.
The 2017 Aesthetic Awards played host to 806 guests and is considered to be the Oscars of the industry awards, celebrating those who have truly excelled in the field of medical aesthetics, from clinics and individual practitioners to manufacturers and suppliers. The awards create excitement, awareness and a chance to reward and recognise those successful contributors to the expanding and exciting aesthetics industry.