RRP £64.00 / €78
The PerfecTint Powder SPF 40 provides broad-spectrum UVA/UVB sunscreen coverage in a weightless powder formula with a matte finish. Designed to incorporate a built-in application brush, it is available in five shades to match a diverse range of skin tones and is supplied with two 3.5g refill cartridges.
BENEFITS
• Superior sun protection
• Strong free radical protection with specially formulated antioxidants
• DNA protective with Extremozyme technology
• Botanically based, non-irritating, non-allergenic
• Blue light protection
• Five tints to match every skin tone
• Great for all skin types, all ages
KEY INGREDIENTS
• Zinc Oxide (25.0%): Safe, physical broad-spectrum UVA/UVB sunscreen active provides a physical barrier to reflect and absorb UV radiation.
• Hydroxyapatite (5.0%): Enhances UVA/UVB protection while providing defence against wrinkles and photoageing.
• Lycopodium Clavatum (1.0%): Helps improve skin hydration levels from the epidermis to the dermal-epidermal junction (DEJ). Hypoallergenic and non-irritating.
• Imperata Cylindrica Root Extract (1.0%): Rich in potassium, this optimises and reinforces collagen synthesis and moisture absorption in the skin.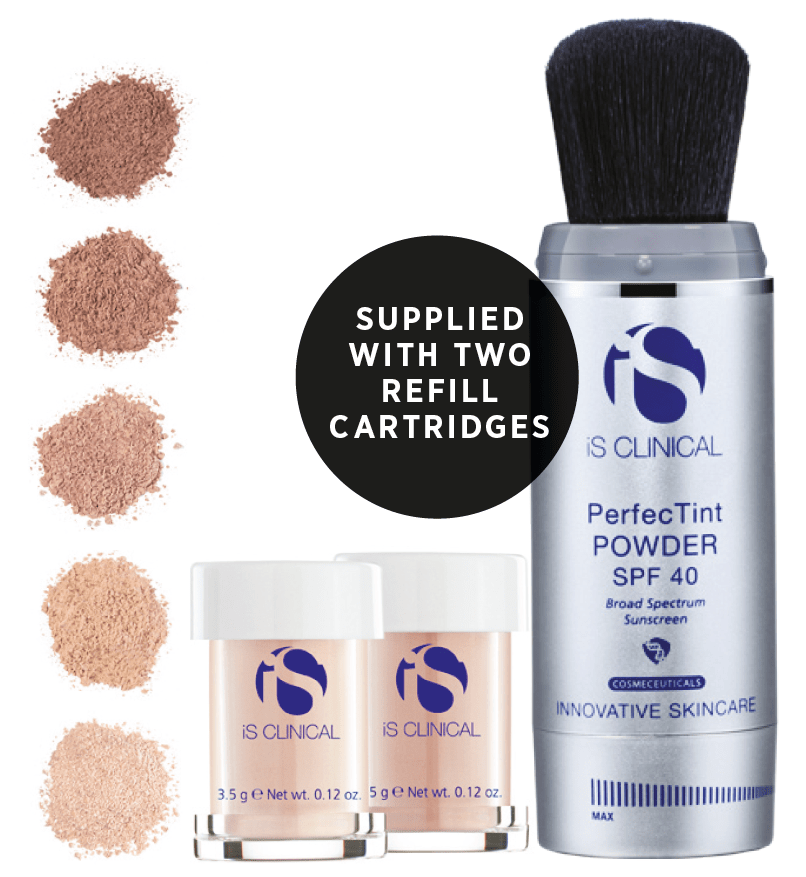 With many of our partners continuing patient education on the importance of a daily SPF it is great to be able to offer a compact, elegant, travel friendly solution from leading cosmeceutical iS Clinical that offers clinically proven total protection as well as hydration.

Kimberley Saunders
Head of Partner Development, Harpar Grace
About Harpar Grace International | EXPERTS IN LUXURY
Harpar Grace International is a dynamic and entrepreneurial company with a focus on the development, distribution and management of luxury, cosmeceutical, spa and retail brands. They are the exclusive distributors for iS Clinical Cosmeceuticals, CODAGE, Déesse PRO LED Light therapy & Totally Derma. Their progressive yet refined collection of luxury and clinically proven offerings have been carefully selected, with pride for the best in class brands and formulations.