Restylane® turns 25 with over 50 million treatments to date1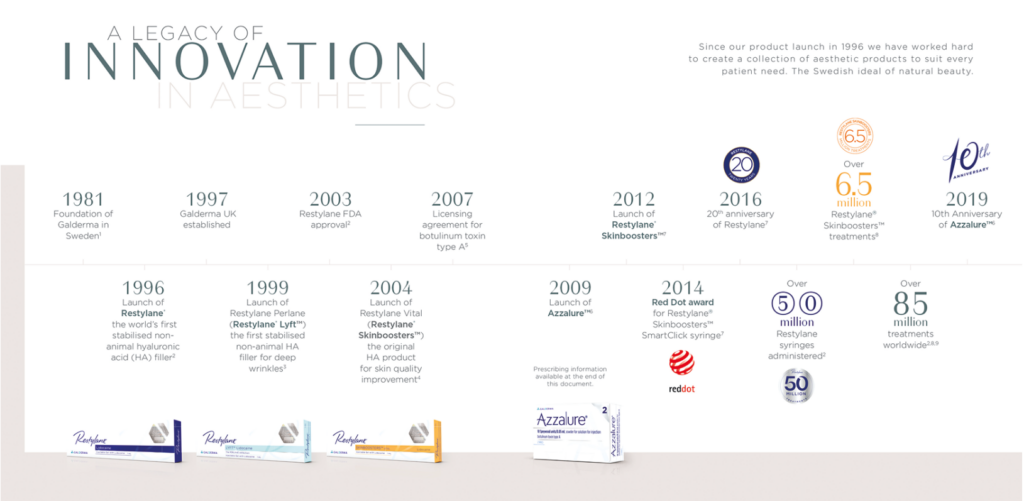 Restylane is the original non-animal stabilized hyaluronic acid dermal filler, having been originally launched by Q-Med AB in Upsala, Sweden in 1996.

Since its introduction, Restylane has consistently been known as a trusted and reliable brand. Its first landmark was as the first dermal filler to be granted FDA approval in the U.S. in 2003.
Restylane provides instant results that have been clinically proven to last well, and to date, there have been over 50 million treatments1. The range of Restylane Dermal Fillers and Restylane Skin Boosters can be tailored to any individual look to enhance and refine facial features.
Building a heritage brand
To date, Galderma boasts a diverse portfolio of injectable agents, including Sculptra® Aesthetic Injectable Poly-L Lactic Acid and Azzalure® (Dysport® in the US), and Botulinum Toxin Type A. Their versatile range of hyaluronic acid-based dermal fillers is based on two complementary technologies; NASHA™ and OBT™.
NASHA™ (Non-Animal, Stabilized Hyaluronic Acid) patented technology creates a more precise, firmer gel texture intended for a more pronounced lift. OBT™ (Optimal Balance Technology), known as XpresHAn Technology in the U.S. These unique technologies and gel consistencies offer healthcare practitioners a wide range of tools to provide patients with individualized and tailored results.
This may account for the high rate of patient satisfaction with treatment; 99% would recommend a treatment with Restylane to a friend2. Restylane has an average patient satisfaction of 98.25% at one month based on 13 studies across 25 years3.
According to Flemming Ørnskov, Galderma's Chief Executive Officer: 'Galderma has a strong heritage built on over two decades of aesthetic innovation. We are proud to have the world's most diverse portfolio of injectable technologies to meet individual patient aspirations and supply our healthcare practitioners with the right tools to provide a holistic treatment approach. As a company rooted in science, we consistently strive for a higher standard. We have the most referenced clinical studies as the gold standard of dermal fillers cited in >360 publications4 and a proven safety record with more than 160 clinical publications reporting data from >10,000 patients5.'
Launched in 2013, Restylane Skinboosters®, also designed with NASHA™ technology, incorporate a form of hyaluronic acid that naturally integrates into the skin to improve skin smoothness, appearance and elasticity in the lower cheek and jawline, upper neck and backs of the hands.

Flemming continues, 'At Galderma, we have an individualized approach to aesthetic treatments. We empower everyone to fulfil their individual goals by offering treatments that can be tailored to their personal needs and desires.'
According to Dr Priya Chaddha, a Maxillofacial Surgeon in London, UK, 'Restylane® at 25 years is an incredible achievement — it's huge. There are medically proven and scientifically robust data out there to support all their fillers, which for me as a plastic surgeon is of paramount importance. The biggest impact Restylane® has had in terms of my practice is the versatility it offers. The uniqueness of Restylane is the fact that it can complement any stage of ageing, which translates into confidence for my patients. If I had to describe Restylane in three words, I would say effortless scientific superiority.'

The gold standard
Many practitioners consider Restylane® to be the gold standard for dermal fillers, and appreciate the benefits of its ability to deliver reliable results for their patients, which contributes to the high rate of patient satisfaction.
'Galderma has a forty year heritage of delivering innovation and partnering with healthcare professionals to address the skin health needs of patients,' said Baldo Scassellati Sforzolini, Global Head of Research & Development at Galderma. 'This important milestone for Restylane underscores our commitment to continuing this legacy of innovation through robust research and development across the full spectrum of dermatology for decades to come.'
According to Dr. Ravi Jain, a consultant aesthetic doctor practicing in Hertfordshire, UK, 'Restylane at 25 years is a phenomenal achievement. To me it means that we've got a strong product that has lasted the test of time, and gives me a lot of confidence, and therefore my patients confidence, that we are using a product that has been thoroughly tested. Restylane in my hands delivers consistent and excellent long-lasting results.'
London-based Aesthetic Doctor Kuldeep Minocha of the Tempus Clinic concurs. 'Restylane has stood the test of time as a filler that is tried, tested and trusted. Day in and day out for the past 15 years, I've been able to deliver reproducible, reliable results for every single patient,' he says.
Today, Galderma manufactures most of their own products at four manufacturing sites around the world: Alby-sur-Chéran, France; Baie d'Urfé, Canada; Hortolandia, Brazil; and Uppsala, Sweden.
New York City plastic surgeon Z. Paul Lorenc, MD, FACS was one of the principal investigators for Restylane® and presented the original study to the U.S. Food and Drug Administration in November of 2003. 'Restylane was the original hyaluronic acid gel filler that was approved in the U.S. market. It revolutionized the injectable filler market by introducing a product with a high safety profile that extended the duration of results to six months at the time. Even now, over two decades later, I still consider Restylane® to be the mainstay of the filler market due to its ease of injection, durability, and the advantage of being able to fine tune the results of treatment.'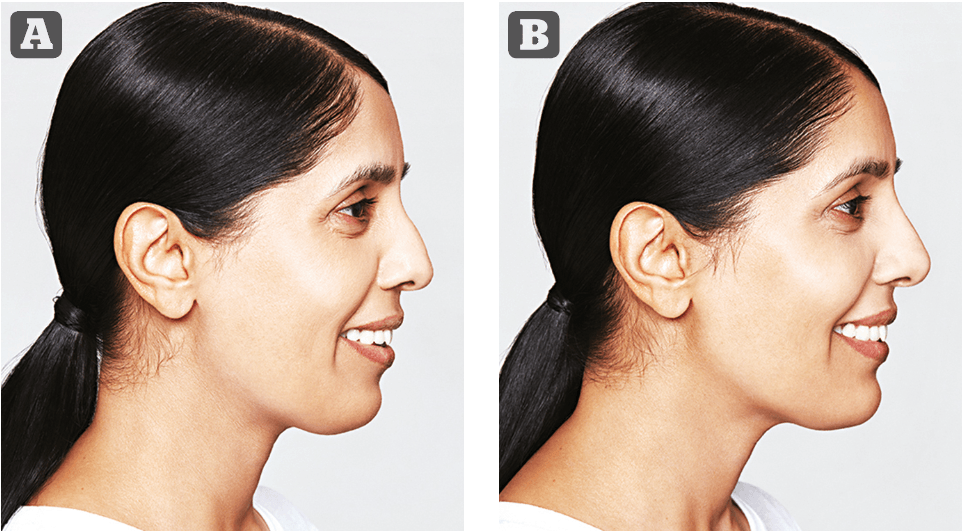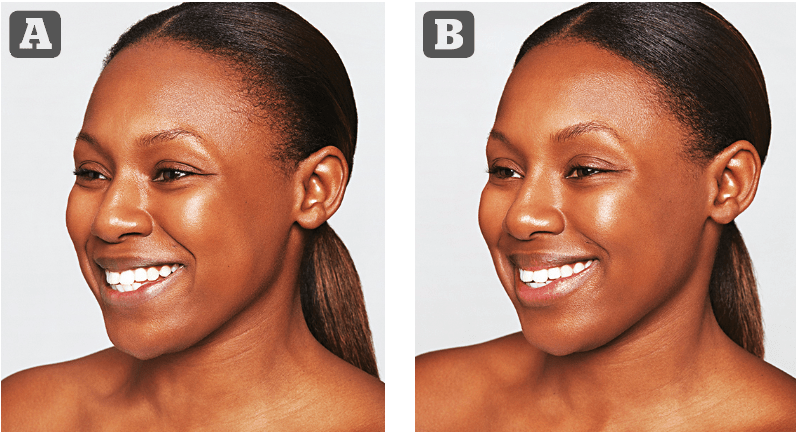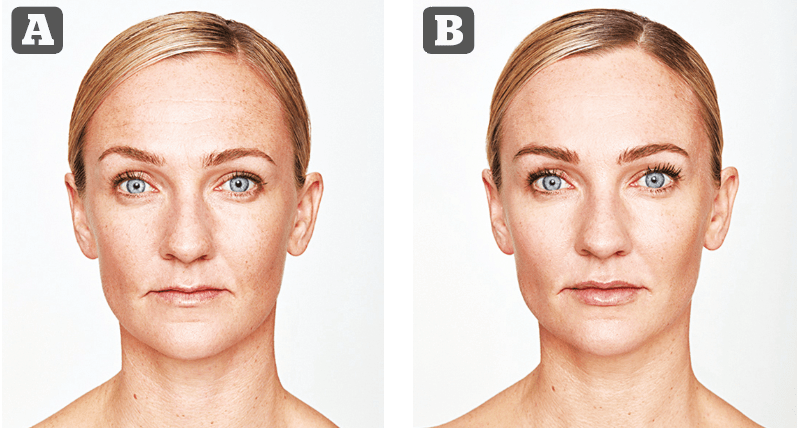 Dedication to practitioner support
The Galderma team prides itself on the many ways they support their customers with intensive education, business management and marketing expertise.
The pandemic hit some markets harder than others, and Galderma made it a priority to support their healthcare professionals to navigate the changes and thrive. In fact, they developed strategies to aid aesthetic practices during this challenging period.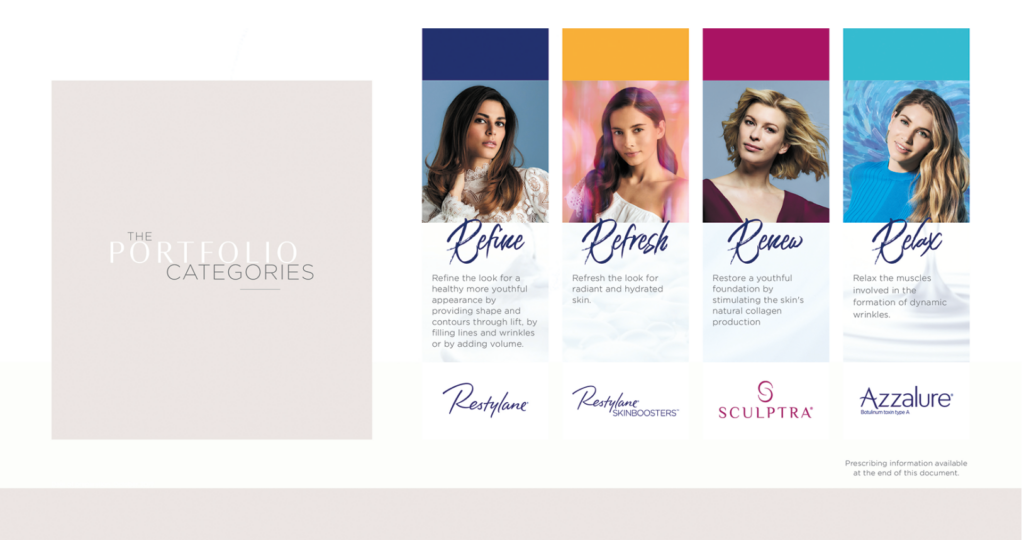 'We were in and out of lockdowns here in the UK from March 2020 to April 2021. To support practitioners, Galderma UK provided continued educational support via virtual training meetings. We also provided business webinars such as our "Spring Back" and "Bounce Back" campaigns, which gave our clinics guidance and marketing assets to help them promote that they were reopening and providing aesthetic services again, along with a product offer to enable them to restock Restylane products after a financially difficult period,' says Joanna Neal, UK Brand Manager, Fillers & Biostimulators.
'With more than 50 million treatments provided worldwide, RESTYLANE® has changed lives by enabling people to look great. With the world's most diverse range of fillers, Galderma is able to respond to evolving customer needs and help healthcare professionals deliver individualized and natural looking results. Coming off the heels of our nine FDA approvals over the last six years, we are excited to celebrate the last 25 years as we move from a bright past to a brilliant future,' says Diane Gomez Thinnes, Head of Galderma U.S.
For more information, visit: www.galderma.com/restylane-0
DOP August 2021 UKI-RES-2100105 
References
Data on file (MA-39680)
Andriopoulos B, AMWC Poster, 2019 (v1.0) — High subject satisfaction (p.1). Subject satisfaction with treatment was high andmaintained up to 12 months after both treatments. Andriopoulos B, AMWC Poster, 2019 (v1.0): 99% would recommend (p.1)
Data on file MA-48544 (v1.0) – 1 month satisfaction data (p.1). 1 month / 4 weeks. 
Data on file (MA-48087).
PubMed search: https://pubmed.ncbi.nlm.nih.gov/?term=Restylane. Accessed Q1 2021.
MA-39680 Global 50 Million Restylane Treatments, 2021 (Restylane 25 years valid from September 30 (v1.0) – 25 years (p.1).
MA-39680 Global 50 Million Restylane Treatments, 2021 (Restylane 25 years valid from September 30 (v1.0) – 25 years (p.1).
Galderma MA-33110_HD (v1.0).