Rosalind Hill reviews the approaches physicians are taking in their efforts to reopen their practices, as well as their outlook on future treatment trends and industry developments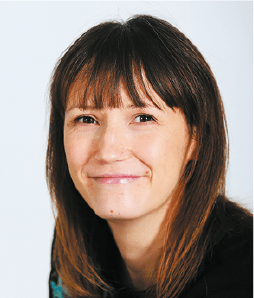 At the time of writing, the novel coronavirus has had the world in its grip for months, and while lockdowns and restrictions on daily living have been gradually lifted in Europe at least, the crisis is far from over. It is anticipated that we'll go through a number of peaks and troughs as the virus ebbs and flows through populations — at least for the next 6–12 months, if not longer. The search for a vaccine continues, though some reports suggest there may never be one. Our lives have been turned upside down: for many, working from home is now the norm, with childcare juggled around the commitments of our professional lives. Zoom and Microsoft Teams are blending the professional and personal, and many businesses are struggling to stay alive as another recession looms. Our shopping habits, spending habits, viewing habits and social habits have all changed drastically.
"The top priority for all businesses as the crisis eased  —  particularly in medical aesthetics— has been ensuring the safety of staff and patients as
the doors to clinics begin to reopen."
As aesthetic practices begin to reopen, patients and physicians alike are adapting to new processes and treatment protocols to guarantee safety. And despite the initial fear and apprehension that the crisis brought, many in the industry have been able to see the huge opportunities to adapt and future-proof their businesses and take advantage of the new ways of working.
Getting back to work in the new normal
The top priority for all businesses as the crisis eased — particularly in medical aesthetics— has been ensuring the safety of staff and patients as the doors to clinics begin to reopen. Not only is this crucial for infection prevention and control, but it is also essential to build trust among patients to keep them returning. While lockdowns were enforced, many physicians took the opportunity to run virtual clinics, and it's likely that for many they will continue for the medium-term at least— if not become a permanent fixture for the practice of the future.
Telemedicine
'We'd been thinking of running virtual clinics for a while, but never had the time,' said Mr Dalvi Humzah, a UK-based plastic surgeon. 'It's been a quick, efficient and useful way to follow-up with patients and I think they've appreciated it.' Like many, Humzah has been using virtual consulting clinics for initial consultations (though of course, examinations are not possible), follow-up appointments, and post-surgery check-ins with skin cancer patients who were treated during the lockdown period.
In the US, Texas-based dermatologist Dr Vivian Bucay primarily used virtual consults to follow-up with acne, eczema and psoriasis patients. While they were well-received and she is in favour of telemedicine, for those working in health insurance-based systems, the longevity of practising in this way may be limited.
'I am in favour of using telemedicine for some routine follow-up visits,' she said. 'But may not be able to do so if third party insurance payers revert to previous reimbursements, which are typically very low and are not worth the time and expense required to do virtual visits. Special provisions were made so that insurance plans would reimburse us at the same rates as in-office visits, which is fair considering it is still our time and expertise.'
Boston-based dermatologist Dr Jeffrey S. Dover agrees: 'There are insurance reimbursement issues here — even just insurance company permission to see the doctor by telemedicine. I've had staff contacting the insurance company of every single patient who has wanted a telemedicine appointment to get prior approval — that takes a lot of effort of my most skilled billing department people — it's a hindrance to actually doing it. So while telemedicine sounds simple, it's not. And of course, it's fine for medical decision-making, but if the patient needs a procedure, they still have to come in.'
Despite this, and the technological drawbacks that telemedicine can have, Dover's patients have been receptive to their virtual consults: 'They've been socially and physically isolated — it can be psychologically upsetting at the least and devastating at the most for these individuals — especially those home alone or away from their families. The patients were so excited and happy to be contacted by us.'
Open for business
Indeed, it was a lot easier to close the clinic doors and adapt to virtual models of care (even just for the short-term) than it has been to reopen the doors. Even though closing was 'psychologically devastating', for many it has simply been a matter of cancelling appointments and sending staff home (fully paid in many cases, or supported by government-run furlough schemes where available). But with reopening has come the question of 'how?', particularly with vague guidelines and instructions from many governments. A number of protocols have been developed, such as those from AesCert and the Joint Council for Cosmetic Practitioners (JCCP; UK), but the reality of thinking about these things and actually putting them into practice can be quite different, and of those clinics that have opened, reduced capacity is the prevailing theme — something that is likely to continue along with social distancing guidelines and public apprehension around infection control.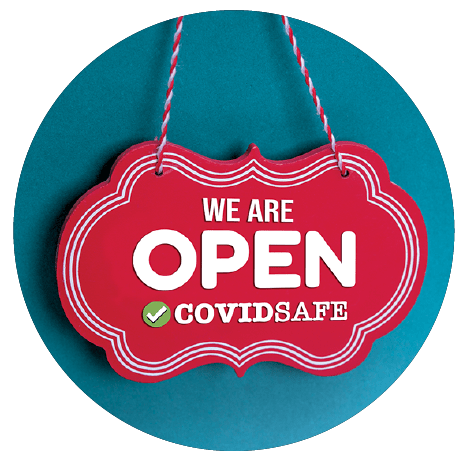 Dr Dover, who reopened his clinic doors on a part-time basis in early June, is currently operating at 25% capacity and continuing to use telemedicine where possible. However, even getting to this level safely and effectively has been 'like a military operation'.
'I think going forward there are going to remain three considerations for us long-term,' he said. 'Social distancing is going to continue, at least in Massachusetts, for months. We will continue a telemedicine programme long-term, but we have to improve the technology, improve access and make visits more efficient. And because dermatology is a procedure-led practice, we can't do that on the phone. But I think practice will change irrevocably because the universal precautions we've been practising for 40 years are going to ramp up even more and we'll be more vigilant than we have ever been.'
Dr Bucay reopened her doors in early May and has split her team across two clinics as a precaution. Also, she is staggering appointment times and continuing to use telemedicine.
'All patients call or text us on arrival and wait in their car until we are ready for them — we are not allowing patients to wait inside. Patients come alone and once we're ready to receive them, a team member greets them at the entrance to make sure the patient is wearing a mask, and we take their temperature. If everything is in order, the patient is taken directly to a treatment room,' she said.
"Indeed, it was a lot easier to close the clinic doors and adapt to virtual models of care (even just for the short-term) than it has been to reopen the doors."
'I have had to reduce the number of people I see in a day in order to ensure physical distancing, but I have only had to cut back around 25% because a medical assistant contacts the patient a day prior to the visit to take the history and confirm the treatment the patient would like. They know that there is only a fixed time allotted and that the time spent in the clinic is for treatment. I realised how much time we were losing in trying to make patients decide on treatment — even longtime patients who have been coming for years.'
Despite the strict rules and reduced capacity, however, Dr Bucay has seen some positives to this new way of working.
'Patient flow is so smooth now, and I see patients on time, something I haven't been able to do for a long time. I love not being stressed about running late, and patients are happier knowing that they can be seen in a timely manner and still have their treatment in an unhurried manner. Patient feedback has been so wonderful that I plan to keep this part of the protocol in place.'
Despite having similar protocols in place, Munich-based dermatologist Dr Sabine Zenker has found that many of her patients remain apprehensive.
'Even though patients know there's no waiting room, no connections with other individuals, and we follow the hygiene guidelines set up by local authorities, they are still terrified — even those who are familiar with our practice,' she said. 'It's bizarre because they'll go to the hairdresser but they won't come to a doctor-led practice because they associate it with illness! Slowly we're catching up and getting patients back in. I would usually have a pre-booking policy of at least several months, but this has decreased significantly. People are psychologically concerned about their health at the moment, which is understandable. I hope trust will return and things will get back to "normal" quickly.'
When I spoke to him in late May, Mr Humzah was preparing his reopening plans while waiting for the go-ahead from the UK government. 'We've got policies and risk assessments in place so that all staff have the adequate precautions in terms of PPE and any testing they need if they're showing symptoms in line with the recommendations from the UK health bodies,' he told me.
'In addition, we will be changing the layout of the waiting room and having a one-way flow of patients through the clinic; if patients are displaying any COVID-19 symptoms we'll ask them not to attend their appointment; and if they're not visiting for nasal or mouth work, then we'll ask patients to wear a mask at all times.'
Like Dr Dover, Mr Humzah said his already high standards of infection control have been ramped up, in addition to changing scrubs and fully cleaning consultation rooms between appointments.
However, having the right safety protocols in place is just one part of the challenge. Industry expert Wendy Lewis, argues that successfully converting new patients will be tougher for many in this new environment.
'Aesthetic patients who have been doing treatments will come back first,' she said. 'But their chief concerns are going to be safety and convenience. They need to be reassured that your practice is on top of COVID-19 issues and has done everything possible to protect them. New patients who have either not entered the market yet, and/or are new to your practice will be harder to convert. They may be inclined to wait a little longer until later in 2020 or 2021 to start having treatments done. This is why virtual consults and appointments are a critical success factor for aesthetic practices to make it easy for patients to connect with you. Some patients are going to sit it out until the crisis subsides, but I believe they will come back when they feel comfortable or their financial situation stabilises.'
Treatment trends
The approach to practice isn't the only thing that has changed in the post-COVID era. Many of the physicians I spoke to have started to notice subtle differences in the types of treatments that patients are asking for, and also think that further changes will be likely in future.
With face masks now the norm, and set to be a key accessory for the long-term, many patients have already reported skin irritation and breakouts (dubbed 'maskne') and some brands are already capitalising on the concern with maskne-related products, solutions and marketing campaigns.
In addition to what lies beneath, what's on show outside of the face mask is now coming into focus, with treatments for the eyes and neck taking centre stage.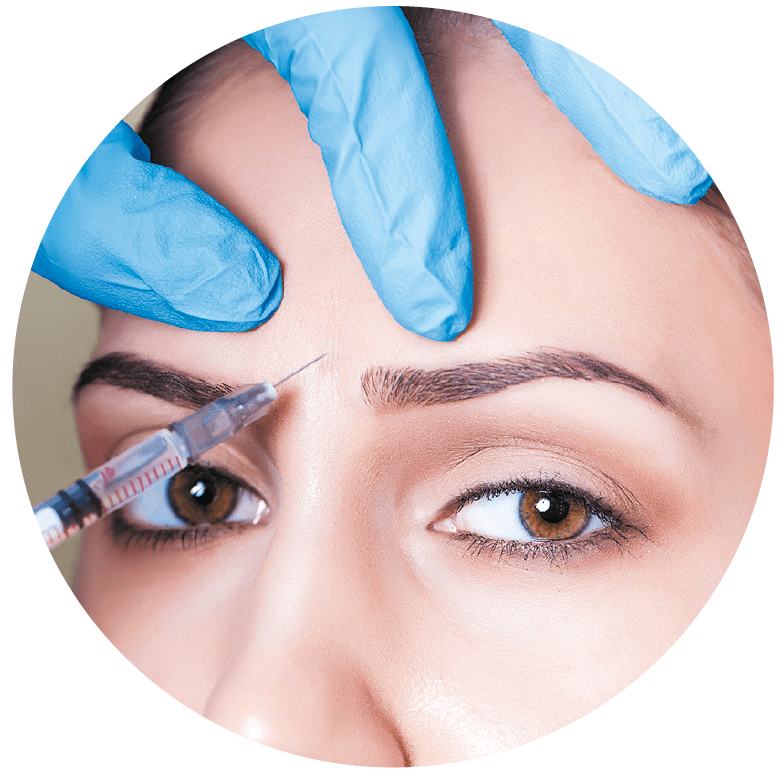 'I believe that many people will be much more aware of their necks after hours of virtual meetings,' said facial plastic surgeon and AAFPRS President, Dr Mary Lynn Moran. 'The eyes are also a huge focus as people continue to wear masks in public. Botox is definitely extremely popular right now since it addresses the lines of expression primarily in the upper face.'
And despite much of the face now being covered for large parts of the day, many anticipate that there won't be a decrease in either appointments or the more 'traditional' treatments like Botox or fillers, but that the trend will be for a more natural, subtle look.
Dr Zenker agrees, and her regular patients are continuing to come back to the clinic for subtle improvements, though in Germany the mask is having an adverse impact.
'People are wearing masks and the German approach is to postpone treatments of the nasolabial folds, for example. These are mostly patients who aren't experienced in aesthetic treatments and want to save money. But the ones who come back on a regular basis have done their treatments as usual, with more subtle treatments continuing to thrive,' she said. 'I think there is a greater fear of infection and lifting up the mask for some people is torture, but of course we don't force anyone. The more practical among my patients have been asking for medium-depth peels, for example, because they have the down-time at home now and they're looking forward to a post-COVID world where they can look fresh. However, I'm finding that fewer patients are looking for aesthetic treatments currently.'
Looking forward
While the first hill in this climb back to 'normality' has been overcome, the next challenge is already on the horizon: a looming recession. The industry has weathered similar storms before, with little impact felt during the 2007-8 recession followed by a very quick bounceback. And while we're dealing with a different beast in a COVID-19 induced recession, most experts agree that the industry will recover just as well — in spite of a first quarter in which sales and treatments stalled, and clinics and shops were forced to shut their doors.
"In addition to what lies beneath, what's on show outside of the face mask is now coming into focus, with treatments for the eyes and neck taking centre stage."
The aesthetics and beauty industry is often uniquely buoyant in times of crisis (don't forget Lauder's 'Lipstick Index') as looking good (even with just a flash of lipstick) can make us feel better. In addition, the lockdowns have had a significant impact on our mental health — many patients have missed the social element of visiting aesthetic clinics, hair salons and nail parlours, and are desperate for a pamper.
'My patients are thrilled to be back in the office,' said Dr Jeffrey S. Dover. 'They are literally lining up to get appointments. Cosmetic procedures have become like getting your hair done — it's de rigueur and part of the weekly or monthly grooming process. People are desperate to get their hair cut, coloured or styled, and they're desperate to get their Botox, fillers or laser treatments. It's just part of what they're used to — it's been around long enough that it's part of their grooming behaviour.'
'I think aesthetics will do well post-COVID, but I do think we will be more mindful regarding measures we take to maintain the highest standards of safety for our staff and our patients,' said Dr Bucay. 'For me, the biggest change will have been the opportunity to reflect on my practice to assess what was working well and what we could do to improve the experience not only for our patients but for ourselves. I personally feel much more relaxed when I go to work knowing I can deliver quality care and excellent outcomes.'
However, physicians must keep in mind that it's anticipated that we will see second (and possibly repeated) waves of infections, so while we're getting patients back to the clinic now, it will be imperative to keep your contingency plans at hand for any future forced-closures, and, as Dr Bucay said, review what did and didn't work this time around.
'In a crisis like this, it's imperative to keep your patients well informed and supported, but also to market any services sensitively,' said PR and marketing expert, Julia Kendrick, MD of Kendrick PR. 'When we went into lockdown a lot of brands cut their expenses, including PR, but that can have an adverse effect because at times like this it's important to maintain brand visibility and keep up your relationships with your patient database.
'Authenticity is vital to build trust and engagement in times of crisis,' she said.
Throughout the crisis, people have been very conscious of how brands and businesses have behaved and people will remember who did well and who didn't.
She continued: 'I think this crisis, for the very first time, made some businesses understand the value of digital marketing and approaches, and the need to step up brand visibility. I think the danger will be once this is over, it's about not just sliding back into bad habits. Physicians should continue to invest in their digital strategies because that will protect them next time around and it won't be so much of a shock. It will make businesses more nimble and able to adapt.'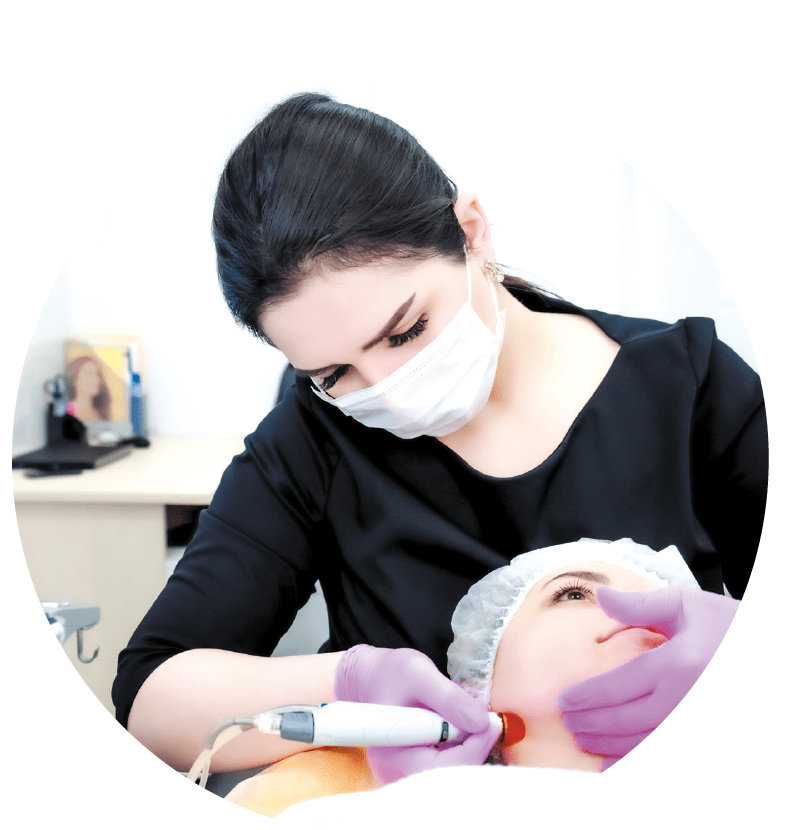 Wendy Lewis agrees that physicians must be business-savvy to get through the coming months. 'Doctors have to get their act together — they need to become business-savvy. Because capacity is now limited for many smaller practices with space constraints, every patient counts and it will be necessary to raise the ARV (average retail value) for every patient (i.e. do more things in one visit). This is more efficient for providers and for patients too. They don't want to go through the COVID check process any more than you want to do it, and many practices will have a longer waiting list to get in. You can't just pop in for a Botox touch-up at any time. Walk-ins have been virtually eliminated for the foreseeable future.'
Lewis advises staying connected with the industry and colleagues, and reducing overheads to stay competitive, whether that's products that don't sell, marketing that doesn't work or staff that don't produce. 'Calculate your ROI from everything you do more carefully,' she said. 'Time is money.'
Author's note Understandably, the situation continues to change daily as governments continue to announce easing of lockdown measures, and a resurgence of cases is being seen in various locations, which will impact approaches to reopening clinics.
---
FURTHER READING
Project AesCert. Practical considerations for Aesthetic Clinic Preparedness. Skinbetter Science Institute 2020. Available from: aescert.org (last accessed 3 July 2020)
Joint Council of Cosmetic Practitioners (JCCP). Preparing your place of work. Covid-19 & return to practice. 2020. Available from: www.cosmeticcourses.co.uk/wp-content/uploads/2020/05/Preparing-for-return-to-practice.pdf (last accessed 3 July 2020)
Lewis W. The New Normal for aesthetic practices. PRIME Journal 2020: 10(3): 40–43. Available from: prime-journal.com/the-new-normal-for-aesthetic-practices/(last accessed 3 July 2020)