Clever Clinic®, the iPad app dubbed 'the future of patient management', is now available to download FREE from the iOS App Store.
Launched at CCR Expo 2019, Clever Clinic® has been developed to help practitioners in the UK aesthetics market to comply with regulatory requirements, and ensure that patient safety and good record keeping becomes a part of every consultation and interaction.
Key features include:
A patient consultation platform which allows practitioners to quickly and easily complete patient records, and fully document clinical plans using bespoke visuals specific to the aesthetics industry.
Smart consenting captures patient and practitioner signatures, date & time stamps, and specific highlighted areas in eachpatient record, ensuring continuity and best practice in clinic.
Smart treatment planning and automatic Healthxchange e-pharmacy® orders also significantly cut down admin work for aesthetics practitioners.
A flexible, powerful calendar booking system which makes patient appointments and management easy, including advanced booking and scheduling, live notifications, improved patient journeys and customizable calendars.
About Clever Clinic®
A completely bespoke, custom-built platform, Clever Clinic® is an essential tool to mitigate medico-legal issues and challenges. Continuous user testing and early adopter feedback has resulted in a powerful system that to automates the consultation process, drives business and provides evidence of compliance with best practice.
"We love the app. It's easy to use and contains all the relevant elements for any aesthetic clinic."
The Milo Clinic
With the three principles of patient management – The Consultation, Patient Consent and Regulatory Compliance – at its core, Clever Clinic® also transforms patient interactions in clinic.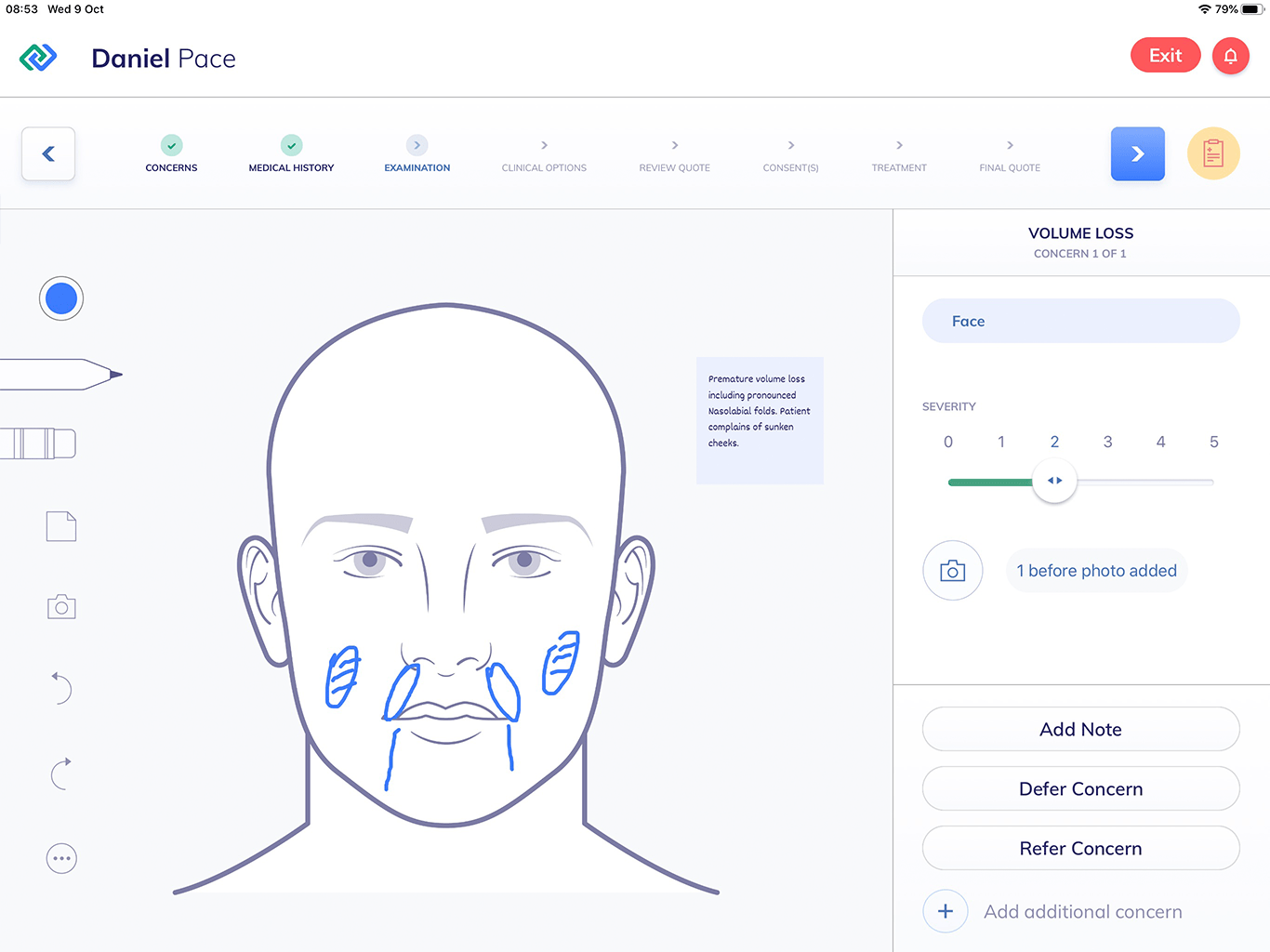 How can Clever Clinic® help my business?
Clever Clinic® provides a powerful and flexible tool to manage patient records, clinic bookings, treatment consenting, reporting and invoicing. By providing this end-to-end system, Clever Clinic® reduces the administrative burden for medical practitioners whilst at the same time creating consistent and compliant medical records.
By giving clinics the means to maintain excellent patient record keeping, Clever Clinic® has become a key partner in ensuring that clinics and practitioners are supported and protected within the industry.
Speaking about the possibilities Clever Clinic® presents, Dr John Curran, Chairman of Healthxchange Group and founder of Clever Clinic® says:
"I believe this free at source App will be a must have 'game-changer' for the profession"
How does it work?
Clever Clinic® is a free-to-use patient and clinic management app, available now on the Apple iOS iPad APP store. Please note: users must have a valid Healthxchange ePharmacy account in order to log in.
Once downloaded, Clever Clinic® can help you:
Create calendar bookings
Perform consultations
Document and update medical history
Quote and link to QuickBooks for billing
Obtain patient consent
Order products
Produce a comprehensive medical record
Visit www.cleverclinic.co.uk for more information