PRIME talks to Bob Fabbio, Founder and CEO of eRelevance, about how their marketing technology services, designed specifically for aesthetic healthcare practices, can help you extend the lifetime value of your existing patients
Do you believe the healthcare industry is being underserved by marketing technology today?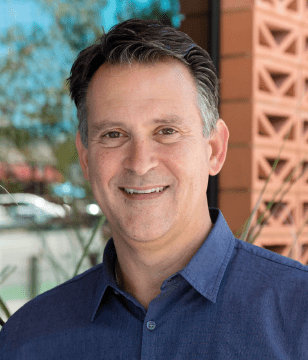 I don't think the healthcare industry is underserved by marketing technology.  I think it has been overserved with marketing technology that healthcare practices struggle to use and doesn't deliver value to them. The truth is the marketing technology used by most practices is antiquated and only reaches a small percentage of patients outside the point of care. Additionally, the internal staff at most practices doesn't have the time nor expertise to execute sophisticated patient marketing.  So, they rely on email blasting software as their primary means to reach patients, which is spamming and driving them away.
The result of these strategies is a staggeringly underwhelming level of repeat business from existing patients. And that leads practices to over-invest in traditional advertising to chase new patients, which, on average, costs about $1,000 per new aesthetic patient.
At eRelevance, we believe the healthcare industry (as well as other small business sectors) needs a tech-powered service that is not only responsive and affordable but also leverages enterprise-class technology previously only available to large businesses.  Our service delivers, for the first time, sophisticated customer marketing done by marketing experts for small businesses like aesthetic healthcare practices.
What are the common mistakes you find the average practitioner is making when it comes to marketing their service, and how can they be corrected?
The two biggest mistakes we find practitioners make are: 1.) over-investing in advertising to find new patients because they falsely conclude there is not enough business left in their existing patient base to support their growth; and 2.) using ineffective legacy email blasting approaches that only reach a small percentage of their patients.  And because email blasting lacks personalization, it only drives their patients away.
To thrive, practitioners must rely on marketing experts that leverage: 1.) multiple digital channels to reach a much larger percentage of patients, 2.) analytics to know who to target and what to communicate so marketing messages are personalized and relevant to each audience, 3.) detailed tracking to see the economic impact of each patient marketing campaign. If practices execute marketing with this level of sophistication, they will tap into the full value of their existing patient database and begin to increase the lifetime value of their existing patients. That means swiftly transitioning to a more sophisticated, comprehensive approach to patient marketing that leaves traditional email blasting behind.
How can eRelevance help practitioners improve their marketing efforts?
At eRelevance, our mission is to power our clients' growth with a game-changing patient marketing service that increases the lifetime value of their existing patients.  Every day, our sophisticated, yet simple and affordable, patient marketing service is increasing the lifetime value of our clients' patients by driving more repeat business and helping them build stronger patient relationships outside the point of care.  For every dollar our 1,000+ clients spend on the eRelevance service, we're returning, on average, five dollars in revenue each month.
eRelevance offloads the burden of patient marketing from practices all across North America and provides sophisticated marketing done by marketing experts who are equipped with advanced, proprietary technology — all aimed at delivering consistent and measurable business impact.
'eRelevance has become an important part of how aesthetic healthcare practices go about growing and succeeding. By helping practices easily generate more repeat business from existing patients, while removing marketing workload, eRelevance has become the go-to service among many of my peers and has established itself as a de facto standard within our industry,' says nationally renowned plastic surgeon Dr. Michael Fiorillo, M.D. 'The buzz about eRelevance is being heard and felt across the aesthetic space, and that shows they're onto something special and game-changing.'
Can you tell me in what ways research and data are helping eRelevance develop new products and tools, as well as improve results for your customers?
We collect and analyze millions of consumer interactions and campaign execution data across all our clients.   Leveraging this data, we are able to see what groups of patients have various concerns, interests, and needs and align those patients with communication and offers that dramatically improve the effectiveness of their patient marketing.  For example, our Smart Offers feature, which we released earlier this year, determines the top-performing offers for a particular service or procedure and gives our clients data-informed recommendations that drive the best conversion and overall results.
What do you see as the next 'big thing' in terms of aesthetic practice marketing?
We see the confluence of sophisticated marketing and technology to improve patient relationships outside the point of care as the next 'big thing' in aesthetic practice marketing.  This can be achieved through advanced predicative analytics to understand patient behaviors and preferences in order to market to them with messaging and offers that are relevant. Also, practices must go beyond email blasting and use multi-channel, integrated marketing campaigns that reach more patients through a variety of digital inbound and outbound channels, giving the patient a choice in how they engage — from texting to the web to smartphone apps and social media.
To learn more, visit www.erelevancecorp.com