PRIME previews the AMEC Live & Visage 2017 joint meeting, taking place in Monaco on 15–17 September preceded by One2One private training on 14 September 2017
Euromedicom and informa are delighted to invite you to the AMEC & VISAGE 2017 joint meeting to be held in Monaco at the Grimaldi Forum. This joint meeting presents a unique educational opportunity and is the only event that represents a broad spectrum of anti-aging and aesthetic medicine, aiming to bridge the gaps between current education needs and continually evolving technologies.
While the AMEC portion hosts over 50 scientific sessions covering trends and updates, VISAGE addresses academic training with scientific and evidence-based practice. Sharing a common vision, the two meetings invite disparate audiences to come together to participate in high-quality scientific programs.
This year, therefore, presents you with the opportunity to participate in a congress that is larger and more vibrant than ever before.
Hear from the experts and network with your peers
We encourage you to take advantage of this opportunity to meet experts, specialists and colleagues from the field of aesthetic and anti-aging medicine. We anticipate over 2,000 attendees from around the world at this joint meeting.
AMEC 2017
The largest and most interactive aesthetic live show in Europe 15–16 September 2017
The Aesthetic & Anti-aging Medicine European Congress (AMEC), is the largest and most interactive aesthetic live show in Europe focusing on cutting-edge information with practical applications for the disciplines of medical aesthetics and anti-aging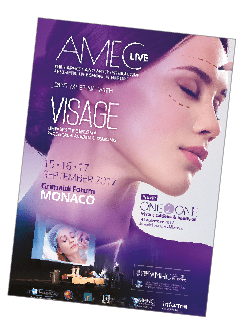 The theme of the scientific program is 'Excellence in Diversity', and we have an intriguing line-up of internationally renowned experts with a diverse set of patients. They will share their experience and knowledge of delivering effective treatments with the most optimal results.
Through its emphasis on diversity, AMEC 2017's program has a new meaningful dimension. AMEC 2017's strength will lie in differences, not similarities. Participants will have the opportunity to explore the cutting edge developments in the field while discovering a wide range of new ideas and approaches.
AMEC 2017 will be the most exciting yet, filled with the latest advances and innovations in aesthetic and anti-aging medicine with interactive live demonstrations and practical workshops, which can be directly translated into clinical practice. The scientific direction has worked tirelessly to create an all-encompassing and engaging three-track scientific program, not to be missed: Live demonstrations on non-surgical approaches, anti-aging medicine, and aesthetic surgery.
Sixteen hours of live demonstrations include sessions on profiloplasty, rejuvenation without botulinum toxin or fillers, the upper face and periorbital area, botulinum toxin for full face and neck, addressing the lower face and lips, consultation and treatment plans (how to talk about your prices), hand rejuvenation, and threads.
The aesthetic surgery track will treat evolving concepts from medicine to surgery refinement in different zones, such as jawline, difficult neck, periorbital region, middle third, forehead, temple, and full-face. Sessions on the evolving concepts in breast surgery will cover fat grafting and a composite technique, periareolar technique, mastopexy, and implants. Moreover, there will be sessions on the breakthroughs and cutting-edge technology in light emitting diodes, laser and EBDs, and body contouring.
The anti-aging sessions will focus on weight loss and silhouette, brain decline solutions, methylation, skin enhancement and skin care, sirtuins (why and how), nutrigenics in practice, stem cells in practice, and new cancer insights with prevention tools to gut microbiota.
VISAGE 2017
Practical and academic training with university diploma
15–17 September 2017
VISAGE is a post-graduate program catering to your academic training for the aesthetic treatment of the face. The second edition of VISAGE is launching this year as a joint meeting with AMEC 2017. Organized in association with the University of Nice and Sophia Antipolis School of Medicine and Head and Neck Institute, VISAGE offers a unique model of a large-scale European academic event dedicated to teaching and training in the specific field of facial aesthetic medicine.
VISAGE introduces the latest and most efficient techniques in facial aesthetics through an extensive practical program and hands-on training. The program combines workshops, anatomy laboratory sessions, and hands-on tutorials with academic evaluations in a clinical setting. Emphasis is put on practical knowledge and skills as well as sound knowledge of anatomy and physiology of the superficial structures of the face. The participants of the full academic program will receive a University Certificate of Higher Education in anatomy and injection techniques applied to the aesthetic medicine of the face.
Established under an innovative learning and teaching format, VISAGE will provide medical practitioners with the maximum exposure to the scientific, clinical and industry information necessary to introduce non-invasive aesthetic procedures in their practice. The program content was developed specifically for medical doctors and practitioners who wish to understand the science, research, and skills underlying this aesthetic medical specialty. Over 450 medical practitioners across a range of specialties are expected, including dermatologists, plastic surgeons, aesthetic physicians and others.
Perfect industry platform
The AMEC & VISAGE 2017 joint meeting is also the perfect showcase for industry, with expanding opportunities for networking and branding, representing a great chance to meet with 150 leading companies. You will also be able to update yourself on industry trends, with the array of new products and technologies on display.
AMEC & VISAGE 2017 will also host the 5th Anti-Aging & Beauty Trophy, where you will witness the recognition of companies with the best products and physicians with the best clinical cases in aesthetics and anti-aging medicine. The participants are cordially invited to apply for this competition and participate in the Trophy award ceremony.
Most of all, this joint meeting symbolizes the scientific and organization team's commitment to improving patient care through professional education. Please come and join us in the enriched environment of this congress.
ONE-2-ONE: intensive learning and real practice
Pre-congress Hands-on training 14 September 2017
In response to the phenomenal level of interest and relentless increase in demand for non-surgical, minimally invasive facial aesthetic treatments with injectables, the need for qualified medical treatment skills continues to grow exponentially. This high standard private training with our selected experts represents the best opportunity to meet this demand.
This training is organized in modules of specific zones. Working with real patients under the close supervision of experts will increase your confidence and enhance your skills. You will immediately be able to put newly learned skills into practice.
Boost your skills with 1 hour of one-to-one intensive learning and real practice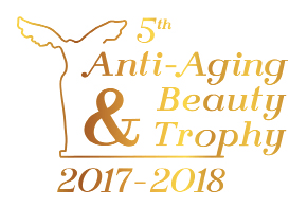 Each zone-specific module of one hour (two pupils with one tutor and one patient) will allow you to sharpen your skills in a specific zone. The tutor provides guidance and support with intimate interaction, presenting a shift towards a learner-centered dynamic. You will enjoy and benefit from this effective learning experience.
The 60 modules on offer cover five zones — upper face, midface, lower face and neck, profiloplasty, and lips and perioral area. Ten internationally renowned tutors have been selected based on their level of clinical excellence and competence in teaching. The tutors will tailor the learning strategies around the individual participant's needs to unlock their full potential.
  For more information, visit
www.euromedicom.com