PRIME previews the 12th AMEC — Aesthetic & Anti-aging Medicine European Congress — held in Paris, 21–22 October 2016.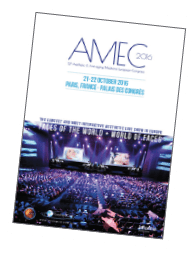 The 2016 edition Of the Aesthetic and Anti-aging Medicine Congress (AMEC) will feature a full and interactive program focusing on global trends in aesthetic and anti-ageing medicine for ethnic and cultural differences.
Global trends as well as ethnic and cultural differences demand a bespoke approach for each patient in order to meet their needs and desires. AMEC 2016 will explore these trends and differences in-depth.
Internationally renowned experts, practicing in regions with a diverse base of patients, will explore daily tips and pitfalls for effective treatment of the most discerning global patients.
Lectures in aesthetics
Anatomy: Special focus on ethnic differences for each area and the anatomical variations of each area for expert injectors
Upper face: forehead, glabella, and temple
 Middle face: Tear trough, cheeks, nose, NLF, and masseter
 Lower face: lips and perioral, chin, jawline, and neck
 Fillers: detailing which fillers are used for each area in the different geographical regions
 HA rheology: how to choose and what to use
 Combination therapies with EBD: which combinations work for which types of patients
Erbium, RF, HIFU, and PRP
Complications with a special focus on skin type
The aesthetic emergency toolkit.
Live injections
16 hours of live injection sessions with paired injectors
Analysis and full face treatment, controversies and debates
The models will be selected in a way to represent different cultural and ethnic backgrounds.
Lectures in anti-ageing medicine
Under the scientific direction of Dr. Claude Dalle (WOSIAM president), educational sessions relating to effective and safe anti-ageing medicine will represent an important part of AMEC 2016, with a special focus on ethnic differences for several age-related diseases.
The 4th Anti-aging and Beauty Trophy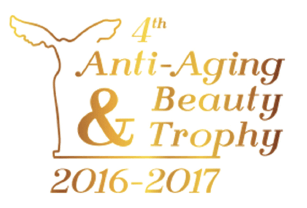 Considering the great value EuroMedicom contributes to this continually evolving field, it will organize and run the 4th Anti-aging & Beauty Trophy, awarding:
The Industry: the Trophy will be awarded to the companies with the best and most innovative products and technologies of the year
Physicians in aesthetic and anti-ageing medicine: In an effort to promote and encourage high-standard clinical excellence, we will be nominating physicians for their 'Best Clinical Cases'. The participants are cordially invited to apply for this competition and participate in the Trophy award ceremony.
Industry business opportunities
Over 140 leading companies who will be showcased in the exhibition space are waiting for you to discover their latest products and technologies. This congress will be an excellent forum for state-of-the-art information making the visit to the AMEC 2016 worthwhile and rewarding.

For more information, visit: www.euromedicom.com