D·E·J eye cream® 0.5 OZ | 14 g w/pump
Advanced all-in-one age-defying treatment for the eyes, now available in the UK
This clinically-proven, comprehensive eye treatment is inspired by the Dermal-Epidermal Junction (D·E·J), where the dermis and epidermis meet. As we age this junction flattens and skin becomes slackened, increasing the visible signs of ageing.
D·E·J eye cream® was uniquely formulated to address the upper eyelid and create the appearance of more lifted, firmer and smoother skin around the eyes. Utilising pioneering Pathway Technology plus NEW Prebiotic Innovation, it rejuvenates delicate skin including the eyelids in as early as 4 weeks*.
BENEFITS
✓ Visibly reduces the appearance of sagging, wrinkles, redness and hooding around the eye area
✓ Provides intense hydration and helps boost skin's ability to attract and retain moisture
✓ Helps shield against free radicals that cause premature ageing
✓ Supports the skin's Microbiome with Prebiotic Technology
*12-week study. Data on file. Results may vary.
Ingredient Highlights
Alpha-Glucan Oligosaccharide – Helps skin's natural ability to balance and diversify its own Microbiome.
Dipalmitoyl Hydroxyproline & Sunflower Seed Oil extract – Boosts the skin's moisture levels.
Palmitoyl Tripeptide-38 – Reduces the appearance of fine lines and wrinkles.
Amino Acid Copper Complex – Energises the skin.
Goji Fruit Extract – Provides powerful antioxidant benefits.
THD Ascorbate – Potent stable form of Vitamin C to help brighten and even skin tone.
Cucumber Fruit Water – Soothes and calms the skin.
We are delighted to introduce the latest addition to the Revision Skincare® range. The D·E·J eye cream® is a one-of-a-kind, clinically-proven dermal renewing total eye treatment. The unique formulation contains Alpha-Glucan Oligosaccharide, a prebiotic that supports the growth of healthy organisms which help balance the microbiota on the skin's Microbiome to promote overall skin health.
Vikki Baker, Marketing Manager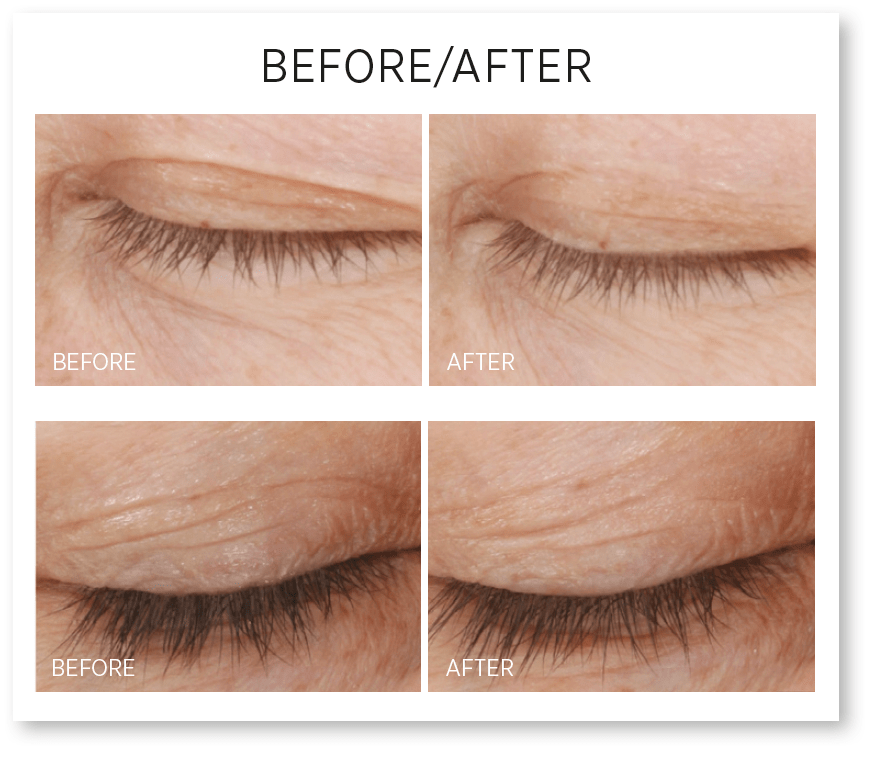 2020 InStyle Best Beauty Buys Award: Best Eye Cream for Normal Skin
About Aestheticsource
As both distributor and training experts we offer specialist support to help build your business. As Skin FitnessTM experts AestheticSource are the UK and Ireland supplier of a comprehensive portfolio of award-winning clinically proven products.
Clinisept+
Cyspera®
Exuviance®
LightStim®
NeoStrata®
Oxygenetix®
Revision Skincare®
skinbetter science®
TancreamTM