Harpar Grace are delighted to announce that the iS Clinical® Advanced Seminar is taking place on Thursday 12th August 2021 from 4-6PM.
This interactive and engaging LIVE virtual event features the expert team from iS Clinical® USA: Matt Holloway,
Public Relations Director for iS Clinical® at Innovative Skincare®; Katherine Medina, Head of International Sales and Business Development at Innovative Skincare®; and Charlene DeHaven MD, Clinical Director at Innovative Skincare®.
The event also features an exclusive behind the scenes tour, along with dynamic insight to iS Clinical's unique product formulations & treatments, business success tips & support, the iS Clinical Cancer Care® Concept, and exclusive event offers.

EXCLUSIVE OFFER!
For all clinics and spas joining, you will be eligible for one exclusive 15% DISCOUNT off your next professional order* placed within 5 days of the event. All practitioners joining the event will receive a £25 STAFF BENEFITS VOUCHER to use when shopping our luxury portfolio of brands.
*all orders to be placed for offer redemption by midnight Sunday 15th August. Minimum order value £250, maximum order value £8000.
AGENDA
Explore the Exceptional and Iconic Manufacturing Process of iS Clinical®
Bryan Johns and Alec Call

Discover the Formulations that make iS Clinical® Unique
Dr. Charlene DeHaven and Katherine Medina
Maximise your Business with an Engaging Social Media Strategy
Matt Holloway
Unveiling the iS Clinical Cancer Care® Concept Kim Saunders
The Evolution of iS Clinical® Resurfacing Products and Professional Treatments Katherine Medina
Live Q&A Session
Dr. Charlene DeHaven, Katherine Medina and Matt Holloway
Exclusive Webinar Offer Announcements
Kim Saunders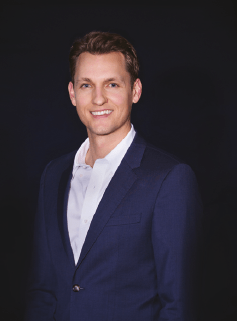 Matt Holloway
Public Relations Director for iS Clinical® at Innovative Skincare®
With over a decade of experience in luxury beauty and fashion,
Matt Holloway specialises in cultivating and maintaining relationships
with media and influential professionals, creative strategy for social media,
and brand awareness in this digital age. Matt enjoys launching global
activations, strategising objectives and content direction to maximise our
brand presence across various channels.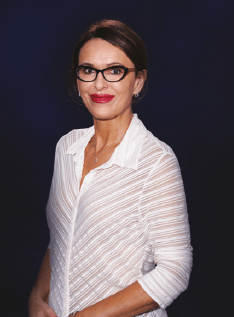 Katherine Medina
Head of International Sales and Business Development at Innovative Skincare® Katherine Medina is a licensed clinical aesthetician with over 25 years of experience in the skincare industry. Prior to joining the iS team, Katherine was the owner of a highly regarded medical spa in Scottsdale, AZ, where she became one of the first accounts to sell iS Clinical® products in 2000. She then pioneered one of the top skincare sites in the US, with iS Clinical® as her #1 bestseller. After partnering with the brand for over a decade, Katherine began working for Innovative Skincare® in 2012 as the Head of International Sales and Business Development, where she utilises her extensive knowledge of the industry to support, grow and expand businesses globally.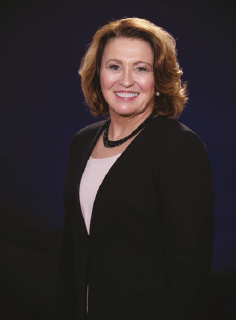 Charlene DeHaven MD
Clinical Director at Innovative Skincare®
Dr. Charlene DeHaven is board-certified in Internal Medicine and was awarded life membership in the American College of Emergency Physicians after holding thirty-year Fellow status. Over the past 19 years, her professional activities have focused on improvements in skin ageing and development of scientifically based skincare products. She has served as Clinical Director of Innovative Skincare® since the company began in 2000. Her professional experience includes a broad spectrum of clinical practice in addition to corporate development, medical education, research, and age management. She had one of the first and largest anti-ageing practices in the United States.
REGISTER NOW
https://us02web.zoom.us/webinar/register/WN_CpYnNhmoRuSF3bBlWCk2Qw
About Harpar Grace International | EXPERTS IN LUXURY
Harpar Grace International is a dynamic and entrepreneurial company with a focus on the development, distribution
and management of luxury, cosmeceutical, spa and retail brands. They are the exclusive distributors for iS Clinical Cosmeceuticals, CODAGE, Déesse PRO LED Light therapy & Totally Derma. Their progressive yet refined collection of luxury and clinically proven offerings have been carefully selected, with pride for the best in class brands and formulations.
For further information please contact Jenny Pabila at Niche Public Relations:
[email protected] | +44 7971 032 570 | @jennypabilaofficial