The Isle of Man is a small island located off the coasts of Scotland, England and Ireland, with a population of less than 100000 people. Perhaps not the first place one might think of the set up a successful chain of clinics and a popular skincare brand, but this is just what Tracey Bell, CEO of the eponymous company, has done.
Having qualified as a dentist in 1993, Tracey managed to build a client base of 18000 patients on the Isle of Man within 3 years.
'How I fell into aesthetic medicine is effectively a story of what I needed — after having children and running a business, I looked in the mirror one morning and didn't recognise the woman looking back.'
Tracey decided to bite the bullet as a result, and visited a clinic in Manchester for a treatment of botulinum toxin, but found the experience entirely off-putting. However, this sparked her own interest in training to be an aesthetician, initially receiving training from Dr Jacques Otto for botulinum toxin, and Yasmin Khan for dermal fillers.
And as often happens in smaller communities, news spread like wildfire that Tracey was now qualified in these areas, and as a result she steadily began to build up a patient base in these areas.
'As a result of this, in 2004 I opened up a clinic that purely provided botulinum toxin, dermal fillers, chemical peels and laser hair removal treatments, and this was actually situated right next to my main dental practices.
'This was particularly fortuitous as I found that one business fed into another. For example, patients who came to have periorbital or nasolabial lines treated didn't always need such treatments, but actually needed dental work to rectify such problems. So it was this great synergy of treatments that helped to build my business.'
Building the brand
While Tracey considers the development of her family of clinics and business ventures to be organic and slow, this is because she has ensured that all her staff are properly trained, and that the ethics that run her business and when treating her patients are perfect. As a result of such hard work and dedication, she has placed the same standards and ethics into the development of her own product range — SkinScription — which provides her patient and client base with targeted solutions and topical therapies for a range of dermatological conditions, including acne, discolouration, redness, and sun damage.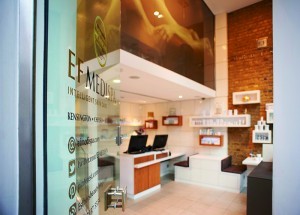 'I want to build a brand in aesthetic medicine and continue to do what I do,' she says. 'I love the industry because it's all about being very customer-focused — if you can't communicate then you're not going to have any patients.
'I think that in this industry patients can spend a lot of money without seeing results and I don't like to encourage that — that's not part of my brand. But, I believe in aesthetic medicine, in good quality treatments, and in paying for what you get.'
However, this enthusiasm shouldn't suggest that the work and effort Tracey puts in is ever easy; it's tough at the top and people shouldn't just come into this line of work to make a 'quick buck', which is an added risk for all given the tough economic circumstances at present.
'What's happened is that the consumer has become more savvy; the media has more interest in aesthetic medicine; and people haven't got that sustainable and disposable income that they may have had 10 years ago. Now you've got to fight for your business, and I think that those who weren't so good and just wanted to make money have dropped out, while those with a sustainable and ethical business strategy have grown.'
However, Tracey does consider this the perfect time for the industry, but that it is imperative for all involved to grow their reputation and become a trusted figure.
The future of the industry
In this sense, there are many who enter this industry who aren't necessarily the right people to be offering medical procedures, such as hairdressers for example. Therefore, Tracey believes that better regulation is essential to protect both the professional and the patient, while ensuring that the industry can continue to flourish.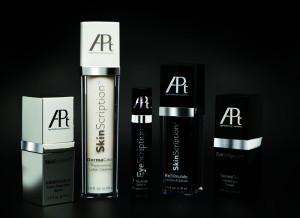 'As dentists we were so well trained because we had the GDC [UK General Dental Council] to answer to,' she says. 'Doctors have the GMC [UK General Medical Council]; therefore we have an ethical code and if we don't follow that we're in trouble.
'When you transfer from a dentist into aesthetic medicine, it's just natural that we'd have the proper cross-infection control procedures, we'd use the right clinics and materials, and we wouldn't cut corners.'
And for the future of the industry, Tracey believes that greater regulation is inevitable — as well as essential — but that there will also be a great amount of growth, collaboration between professionals, and more acceptance from the consumer, who will also be more educated on the market and treatments available.
'I think we will see big brands emerging, but it's got to be based on evidence-based medicine, and we've got to make that more available to the consumer as well as the industry.'