October 2013 saw the launch of the 1st AMEC congress and the 1st Anti-Aging and Beauty Trophy, which continue EuroMediCom's success of high-quality scientific contents in the aesthetic and anti-ageing arena.
The 1st AMEC provided attendees with an excellent programme of lectures, with a more functional approach towards anatomical considerations, invasive and minimally-invasive procedures for the face, hands and legs, and anti-ageing and preventive treatments options for a wide variety of conditions. This was perfectly complemented with the first ever Anti-Aging and Beauty Trophy, launched this year to recognise the achievements of both industry and professionals. Here we review the winners of this prestigious award.
Best clinical case in non-surgical facial rejuvenation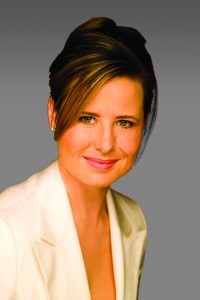 Dr Gertrude Huss won with her full-face balanced approach, using injectable dermal fillers (Restylane) and botulinum toxin type A. Using her approach, Dr Huss was able to achieve a subtle, yet instantaneous look, with no down time. By gently lifting the eyebrows of the patient in her case study, and softening the dynamic lines, a smooth appearance and natural facial expression could be obtained. As a result of sculpting the mid-face with a volumiser, facial volume loss was restored, as well as retaining the definition of the patient's high cheekbones. By adding definition and fullness to her lips, Dr Huss was able to provide a natural and soft appearance without any obvious effect of her having had treatment.
Best clinical case in surgical facial rejuvenation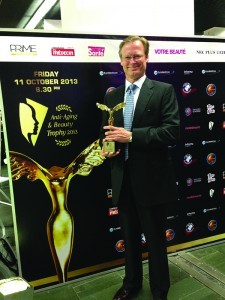 Dr Henry Mentz presented a case in which the patient received a full-facial surgical rejuvenation, with procedures including: facelift; upper and lower blepharoplasty; neck lift; endoscopic browlift; septoplasty; and fat grafts to the tear troughs, cheeks, nasolabial folds, marionette lines, chin and lips. The results saw a dramatic rejuvenation of the patient's eyes, with the brows in a nicely elevated position. The jaw line became smooth and clean, creating an elegant angle to the neck. Overall, Dr Mentz was able to achieve a naturally rejuvenated appearance in his patient.
Best clinical case in surgical body shaping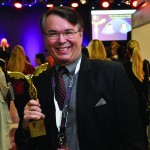 Dr Klaus Hoffmann has over 26 years experience as a dermatologic surgeon, and presented his case study of the impact of skin tightening and lipolysis using a 1440nm laser. Using Cellulaze from Cynosure, Inc., Dr Hoffmann was able to show a dramatic change to the appearance of the fat and skin of his patient's arms. With a single treatment he was able to dramatically reduce the volume of fat present, as well as shrinking the appearance of excess skin in the area.
Best clinical case in non-surgical body shaping
Dr Sehyun Kim has dedicated herself to research in non-invasive body and facial contouring with radiofrequency and ESWT for a number of years. In her case study she treated a patient with localised adiposity of the lower limbs, as well as a significant appearance of cellulite. The patient was treated over three sessions with 4-week intervals using radiofrequency and ESWT. After one session, she received an intramuscular injection of Botox 120IU in both the medial and lateral gastrocnemius muscles. Prior to the first procedure, the patient was weighed and measured for circumference (cm) at the treatment area. Circumference was measured using a standardised measuring technique. Four weeks after the last session, follow-up examination was performed and the patient underwent photography, weighing, and measurement of the circumference of the treated areas. The results were a dramatic circumference reduction of 12cm, 6.2cm, 2.9cm at the treated thigh, calf and ankle respectively, as well as improvement of cellulite and oedema.
Best clinical case in a laser procedure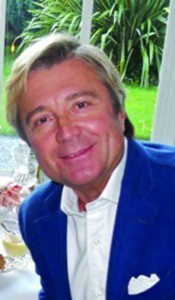 In his case, Dr Paolo Bonan, in collaboration with P. Campolmi and G. Cannarozzo, treated steroid-induced atrophies of the buttocks with a fractional CO2 laser combined with bipolar radiofrequency. The atrophies were more than 3cm in diameter and had depths of 4–6mm. A steroid-based therapy had been previously prescribed to treat alopecia areata of the occipital area, injections of which were administered to the buttocks, at the exact same points. The atrophies were treated over a period of 4 months, with five sessions at 4-weekly intervals. The results assessed with both clinical observations and photographs after the last treatment and at 6-month follow-up were surprising. The patient observed global improvements with regard to the atrophies' clearance, skin elasticity and smoothness. 3D imaging also confirmed that the atrophies quickly disappeared and the skin surface rose even after the first session. Despite a few predictable side-effects such as redness, swelling, crusting, mild pruritus, and discomfort, there were no serious adverse effects such as hyperpigmentation, hypopigmentation, blisters, scars, or post-treatment infection.
Best clinical case in nutritional medicine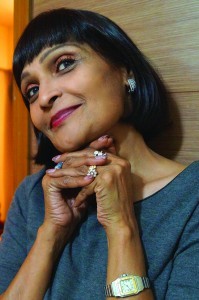 Dr Bharti Magoo investigated premature ageing related to protein energy malnutrition (PEM) in adults. PEM is the result of sustained negative energy balance and excessive loss of body protein. When two different vegetable proteins are eaten together (e.g. cereals and legumes), their amino acid patterns complement each other and produce indispensable amino acids. This is the principle of protein supply in a vegan or total vegetarian diet. The patient in Dr Magoo's case study presented with PEM, having lost a lot of weight and a marasmic appearance. She had never smoked or drank alcohol, and was a vegetarian. Her respiratory, circulatory, and nervous systems were all normal. Dr Magoo prescribed a multi-fold treatment plan, including changes to lifestyle; homeopathic medicines for raised TSH; intramuscular injections of B12, D3, glutathione, nandrolone phenyl-propionate, collagen and vitamin C; protein supplements; anti-ageing facial therapies with fillers and laser rejuvenation; and hair treatment with PRP and stem cells. As a result, the patient put weight back on in all the right places, and regained her youthful and healthy appearance.
Best clinical case in anti-ageing medicine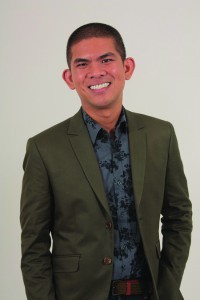 Dr Christopher Rex Gloria's case study focused on a supervised weight-loss programme using the HCG protocol. The patient's medical history revealed obesity since childhood, with no regular form of exercise or physical activity owing to occasional chest pains. His family history also included cardiovascular disease and stroke. The patient had tried a number of diets on his own (e.g. Atkins, South Beach), but would only lose around 5kg and easily gain again in 1 or 2 months. The patient was prescribed a comprehensive blood examination to determine his basic nutritional and hormonal profile, and whether he is fit to undergo a strict diet regimen for weight loss. The tests included basic serum chemistry, hormone panel, inflammatory markers, and vitamin measurements. Results showed normal values for glucose, HbA1C, kidney function, liver enzymes, cholesterol, and serum electrolytes. The patient seemed to be a good candidate for a weight-loss programme, but he needed to undergo vitamin and hormone corrective therapy prior to a calorie-restricted diet. His profile revealed that his weight problem could have been a result of stress related to work and lifestyle. Dr Gloria therefore selected the HCG protocol weight-loss technique, designed to allow safe fat-burning based on the patient's individual profile. Dr Gloria's revised HCG programme also comprises customised vitamin and hormone supplementation together with a calorie-controlled diet and regular physician check-ups. The patient has now lost 59kg after two rounds of the revised HCG programme, as well as reducing his incidence of comorbidities, including angina, hypertension and stress.