Firmly established as a results-driven, medical grade cosmeceutical range in the US, Revision Skincare® commence their UK launch strategy with the appointment of AestheticSource as their official UK & Ireland distribution partner.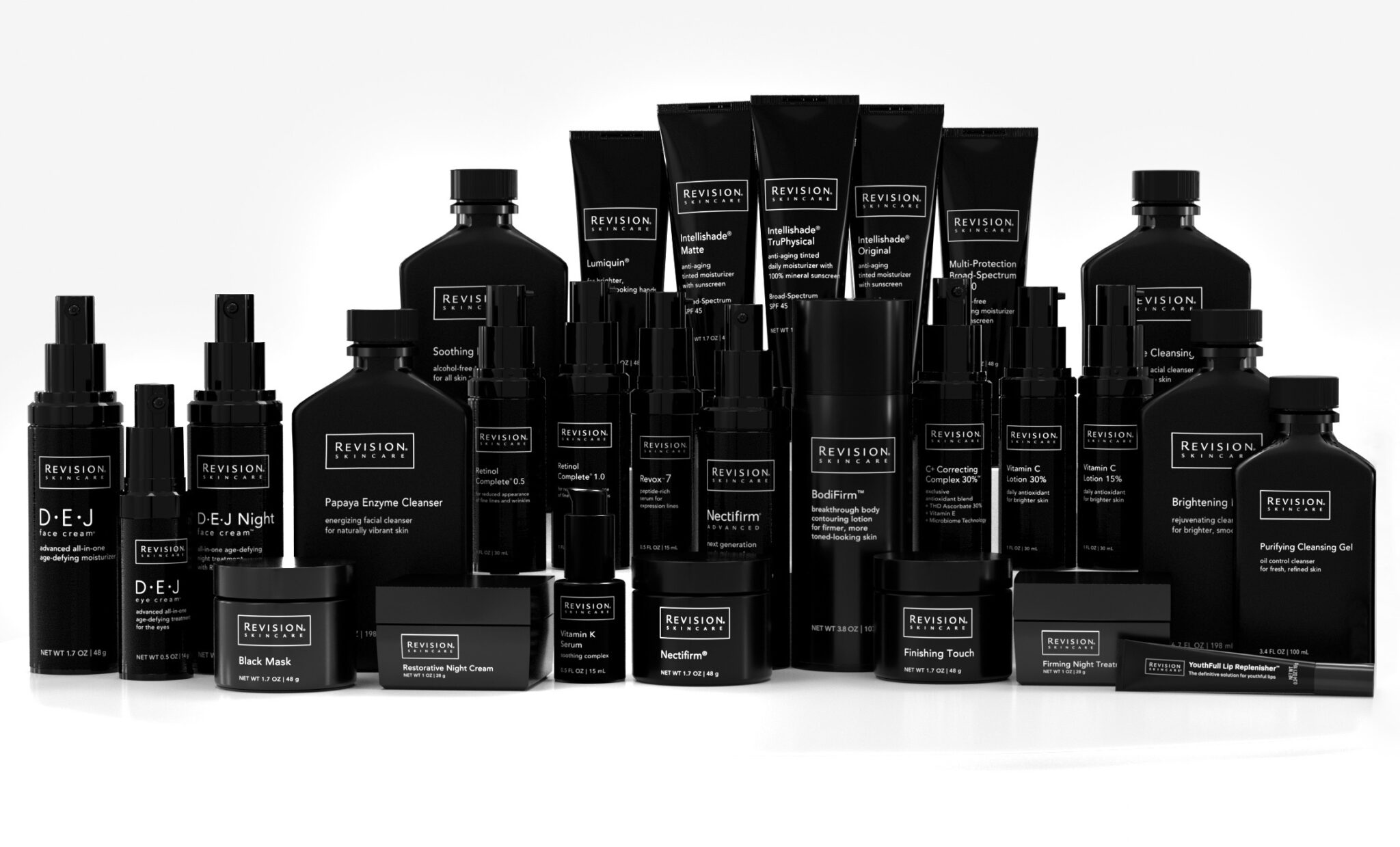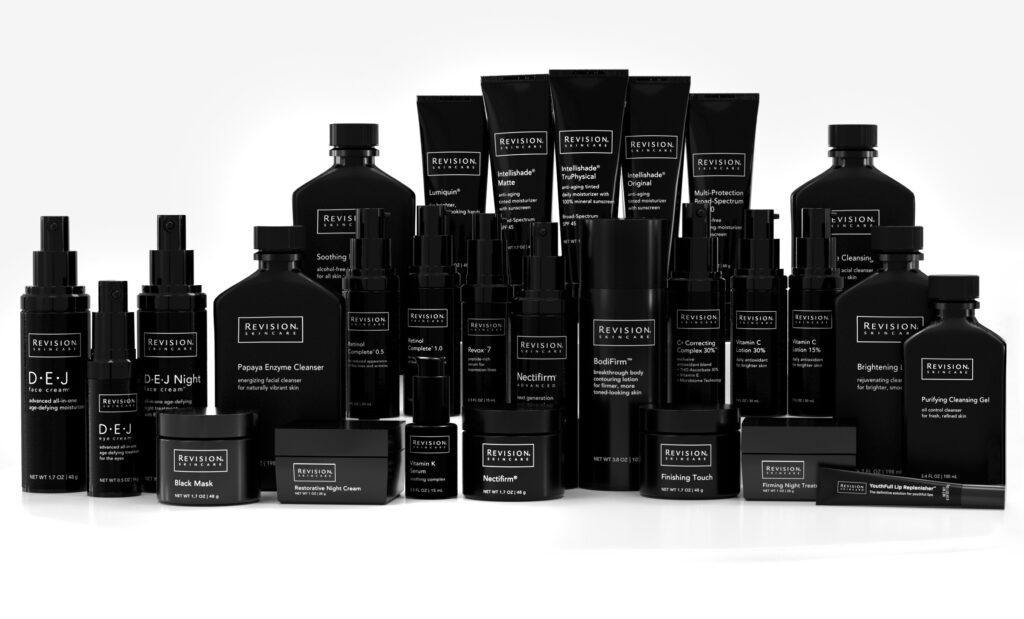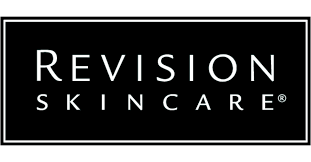 With the ongoing consumer trend for effective, results-driven skincare at home, award winning medical grade Revision Skincare® is now available for practitioners with the support of a dedicated division within AestheticSource. In addition to product knowledge, formulation technology and ingredient science delivered directly from the Revision skincare® team, AestheticSource have a dedicated team to provide business development, account management and customer services for all Revision skincare® stockists in the UK & Ireland.
About Revision Skincare®
Revision Skincare® was founded to change the way professional skincare results are achieved. Believing that youthful-looking skin can be accomplished without compromising the skin's long-term health, Revision Skincare® pioneered the use of bioavailable peptides, which help combat visible signs of ageing, and formulates all of its products with prebiotic technology to harness skin's natural microbiome.
Their unique formulation philosophy is leading the way for better treatment methods and challenging traditional approaches to deliver powerful results. With products validated by doctors, Revision Skincare® proudly serves skincare professionals around the world to help Achieve Healthy, Beautiful Skin™.
INDUSTRY PIONEER
From the very beginning, Revision Skincare® has led the industry with ground-breaking technologies and innovations.
FIRST brand to widely incorporate Peptides that unlock the skin's full potential to help combat the visible signs of ageing.
FIRST brand in the US to utilise THD Ascorbate as a superior alternative to L-Ascorbic Acid and the ONLY skincare company to use this ingredient at a 30% concentration (as of 2019).
FIRST to create the neck at-home therapy category for skincare professionals.
FIRST to harness the power of the Microbiome to provide age-defying benefits for the neck and décolletage.
FIRST to develop a comprehensive anti-ageing tinted moisturiser containing 100% all mineral sunscreen with absolutely no hidden chemicals (10 years in development).
"We are delighted to partner with Lorna and the AestheticSource team to execute the Revision Skincare® launch and growth strategy in the UK & Ireland. With our cosmeceutical heritage and the strength of their relationship and outreach in the UK aesthetic industry, we are excited to work together on our international expansion strategy."

Brian Bumiller, Vice President, Global Business Development, Revision Skincare®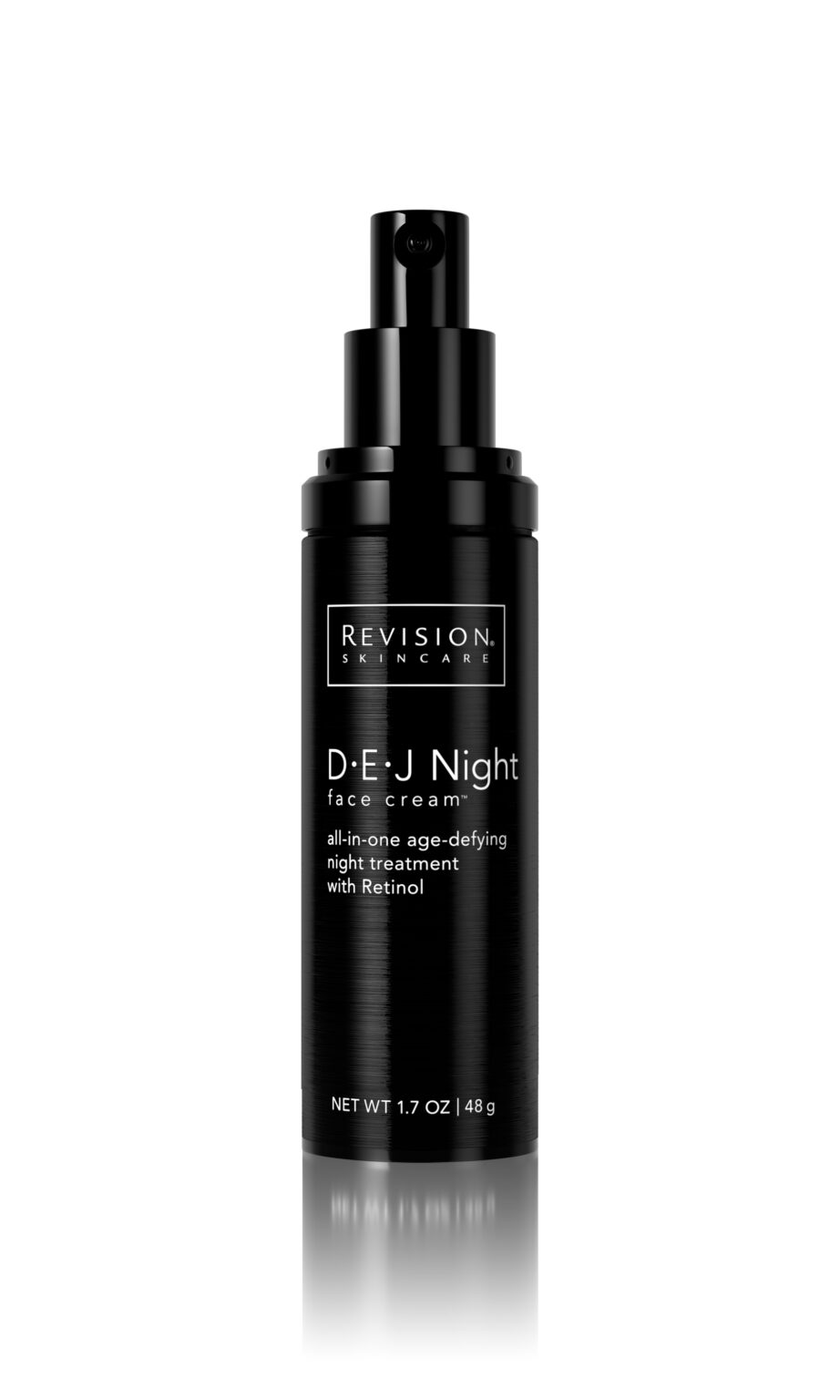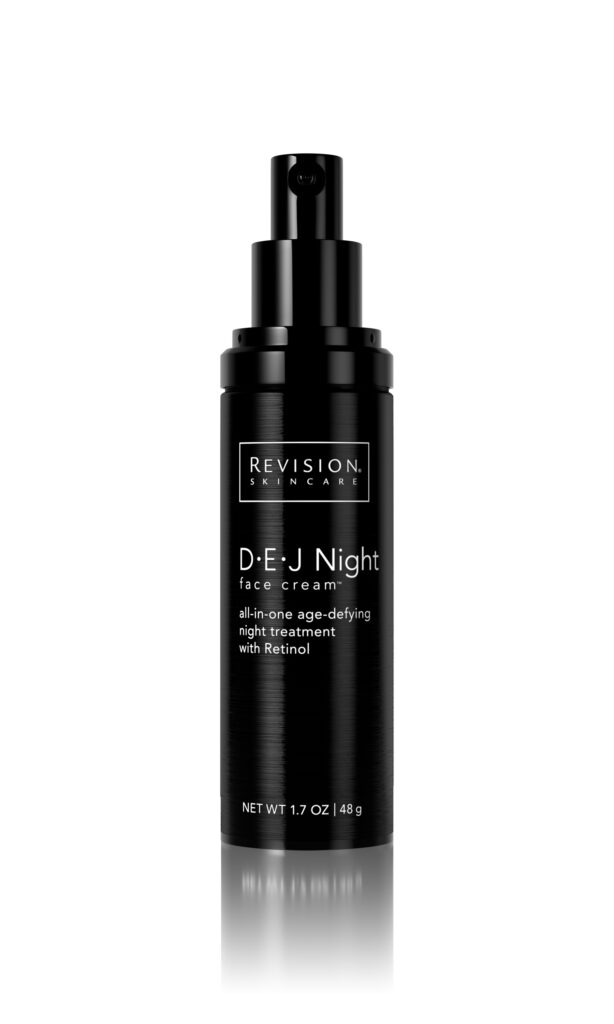 The Revision Skincare® range includes:
Brightening Facial Wash
Gentle Cleansing Lotion*
D·E·J Face Cream
D·E·J Night Face Cream
C+ Correcting Complex 30%
Hydrating Serum
Nectifirm ADVANCED
Retinol Complete .5
RevoxTM 7
Vitamin C Lotion 15%
Vitamin C Lotion 30%
Pore Purifying Clay Mask
Revision Skincare® launches in the UK with an initial 12 products. Keep an eye out for another 12 that are currently being trialled by practitioners to follow throughout 2021.
Revision Skincare® is a Top 5 brand in USA carried by Medical Care Providers
Kline Data 2020, Professional Skincare
Hero products
C+ Correcting Complex 30%
1 FL OZ | 30 mL
This next generation of Vitamin C will reveal a radiant glow and a more even skin tone. Infused with patent-pending MelaPATH® technology. C+Correcting Complex 30%® corrects existing damage and defends your skin for the future. Whilst helping support the skin's natural production of vitamin C and E, the serum brightens and evens the appearance of skin tone, improving the appearance of fine lines and defending against free radicals.
Nectifirm® ADVANCED
1.7 OZ | 48 g pump
This groundbreaking formula combats visible signs of moderate to advanced ageing by harnessing the power of the skin's own Microbiome. Featuring distinctive peptides and Smart Antioxidant Technology, the appearance of adipose tissue and crepey skin is reduced and the appearance of fine lines and wrinkles reduced.
Revox™ 7
0.5 FL OZ | 15 mL w/pump
This clinically proven, oil-free serum smooths the appearance of expression lines. Incorporating seven different clinical level peptides to reduce multiple expression lines including forehead lines, crow's feet and lip lines.
D·E·J Face Cream®
1.7 OZ | 48 g
An intensive skin-renewing moisturiser inspired by the Dermal-Epidermal Junction (D·E·J), a critical factor in skin ageing, that helps improve the visible signs of ageing from multiple pathways and features Prebiotic Innovation to promote a healthy Microbiome.
D·E·J Night Face Cream®
1.7 OZ | 48 g
An intensive night time moisturiser with a unique combination of time-released 0.25% Retinol, formulated to work while you sleep, and Bakuchiol, that boosts efficacy whilst minimising the irritation of Retinol. Softening the look of fine lines and wrinkles overnight, whilst balancing the skin's own Microbiome with prebiotic Technology.
Launching Spring/Summer 2021 onwards
Intellishade® TruPhysical
Intellishade® Original
BodiFirm™
D·E·J Eye Cream®
FORMULATION PHILOSOPHY
Revision Skincare® use an array of industry-first technologies, generating clinically-validated results and accomplishing superior efficacy while nurturing long-term skin health using Five Formulation Principles:
1. MULTIPLE PATHWAYS
Utilize A Comprehensive Approach. A pathway is a single door to the skin that can be activated to address the visible signs of aging. To obtain results efficiently we strategically formulate skincare solutions inspired by the many pathways that exist in the layers of the skin, to provide a comprehensive approach to deliver lasting results.
2. PEPTIDES
Pioneered the use of Peptides for their powerful results and tolerability. Today our line consists of the most comprehensive package of Peptides available in the marketplace. Some of our products contain up to 8 different Peptides. The use of 8 Peptides allows for many different components of healthy skin to be addressed and ensures efficacy and superior results.
3. SKIN NEUTRAL pH
We believe the right pH is the one you are born with. Unlike other skincare companies, the majority of our retail products contain a skin neutral pH, one that mimics your own skin's pH levels – supporting long-term skin health.
4. MICROBIOME TECHNOLOGY
The 6th layer of the Epidermis. We formulate our products to harness the Microbiome which balances and promotes skin health via Prebiotic Technology. By continually innovating new ways to harness the Microbiome, we address the visible signs of aging and promote long-term skin health.
5. SYNERGISTIC USAGE
Masterfully Formulated. All Revision Skincare® products are formulated to be used synergistically for complete compatibility. Our skincare protocols were designed with this compatibility in mind thus making them easy to use at home with the guarantee to deliver the performance expected.
The addition of Revision Skincare® to our portfolio represents a very exciting development for new clinic partners looking for a brand that resonates with current consumer demand for innovative technology and multi-tasking products presented in an easy to communicate and stunning package. With an exceptional success story in the US, we are ready to share the science, marketing, PR, training and commercial opportunities with clinics who relish the idea of carrying a top US brand during the launch phase 'over here'.

Lorna McDonnell Bowes, AestheticSource
About Aestheticsource
As both distributor and training experts we offer specialist support to help build your business. As Skin FitnessTM experts AestheticSource are the UK and Ireland supplier of a comprehensive portfolio of award-winning clinically proven products.
Clinisept+
Cyspera®
Exuviance®
LightStim®
NeoStrata®
Oxygenetix®
Revision Skincare®
skinbetter science®
TancreamTM