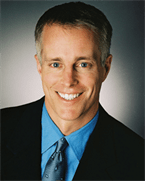 Thomas E. Rohrer, MD was introduced as President of the American Society for Laser Medicine and Surgery (ASLMS) during the Board of Directors meeting on April 30, 2020. ASLMS is the world's largest professional organization dedicated to promoting research, education, and high standards of clinical care in the field of medical laser and energy-based applications.
Dr. Rohrer is considered a leader in many of the major national dermatologic surgery societies and associations and is a past president of the American Society for Dermatologic Surgery. Dr. Rohrer has served on several committees and task forces for the American Society for Laser Medicine and Surgery and was the chair of the 2013 Annual Conference. In addition, he has served on the board of directors of the American Academy of Dermatology, the Association of Academic Dermatologic Surgeons, and the American College of Mohs Surgery. Dr. Rohrer has lectured nationally and internationally, instructing other dermatologists and plastic surgeons on various aspects of dermatologic and laser surgery.
"It is a true honor and pleasure to serve as the 40th president of the American Society for Lasers in Medicine and Surgery. ASLMS has been near and dear to my heart and instrumental in my career development and lifelong quest to learn," said Rohrer. "The diversity in our membership is our true strength and is what has helped push the science of lasers and energy-based devices forward and allowed all of our specialties to grow. Our diverse membership allows us to explore new technologies with a wider range of perspectives and expertise and this stimulates innovation. I hope to foster this in the coming year and expand our membership even more broadly."
Dr. Rohrer is in private practice in Chestnut Hill, Massachusetts, with SkinCare Physicians. Until January 2002, he served as the chief of dermatologic surgery at Boston University Medical Center and the Boston Veterans Administration Hospital, as well as the director of the Boston University Center for Cosmetic and Laser Surgery. He is a magna cum laude graduate of Georgetown University and the Georgetown University School of Medicine. He was the recipient of the Michael J. Caruso Award, given to the medical graduate who best exemplified humanitarian care to their patients.
Dr. Rohrer succeeds Dieter Manstein, MD, PhD, who now serves as the Society's Past President. The 2020-21 ASLMS Executive Committee also includes President-Elect Henry H.L. Chan, MD, PhD, FRCP; Vice President Paul M. Friedman, MD; Secretary Suzanne L. Kilmer, MD; Secretary-Elect, Kristen M. Kelly, MD; Treasurer E. Victor Ross, MD and Historian J. Stuart Nelson, MD, PhD.
Other new members of the Board include Representatives for Biomedical Engineering, Kevin Schomacker, PhD; Industrial/Marketing, Jay Bhawalkar, PhD; Laser Medicine, Nazanin Saedi, MD; Nursing/Allied Health, Lisa Basilavecchio, RN; Early Career Scientist Student, Jolien Robijns, PhD, and Resident/Fellow Student, Jessica Labadie, MD. View the complete list of ASLMS Board of Directors.