PRIME Journal spoke to aesthetic and dermatology industry leaders about the trends influencing the market that will drive business across 2023 and beyond
There's no denying that the past few years have been tumultuous, no matter where on the globe you reside. The COVID pandemic, coupled with global economic uncertainties and climate change, have changed the way we live our lives. And certainly when it comes to the lifestyles we now follow. Vegan diets and vegan-friendly skincare are becoming the norm; we're more thoughtful of our carbon footprints (not least because of the growing cost of fossil fuels), and we take better care of our bodies through diet and exercise.
These lifestyle changes as a result of global macrotrends are now starting to reverberate across the global aesthetics industry, with many of the clinicians and industry experts we spoke to agreeing that wellness will be a key driver among patient groups across the next 12–18 months. Patients no longer want to just look good; they want to feel good too — and aesthetic clinicians are ideally placed to deliver on this feeling.
'It's all about the overlap of healthy ageing and looking like you're ageing well,' said London-based aesthetic doctor Sophie Shotter. 'During COVID that trend was huge, with treatments like lymphatic drainage increasing because people wanted to make sure they were at optimum health.
'There's definitely an overlap between lifestyle medicine and aesthetics. It's all well and good having treatments that make you look younger, but it doesn't count for much if you don't feel that way. So it's about feeling good from the inside out, through hormones or supplements, for example.'
That feeling of wellness from the inside-out is big business, with the global wellness industry valued at $4.4 trillion and forecast to reach $7 trillion by 20251. This vast industry encompasses health, sleep, mindfulness, fitness, nutrition and appearance, with the latter three segments accounting for 60% of market share2.
Therefore, it's no wonder that many aesthetic practices are shifting to offer a more rounded and complementary approach beyond helping their patients to look good — though looking good is, of course, inextricably linked to feeling good.
'There's a big psychology involved in looking good and rejuvenating the face,' explained Dr Michael Gold, a board-certified dermatologist and cosmetic surgeon in Tennessee, US, and Editor-in-Chief of the Journal of Cosmetic Dermatology. 'The Journal of Cosmetic Dermatology recently published a paper by Dr Mark Nestor, which found that the perception of illness and feeling healthy was improved with even just a small treatment of botulinum toxin, therefore improving well-being and negative emotions3.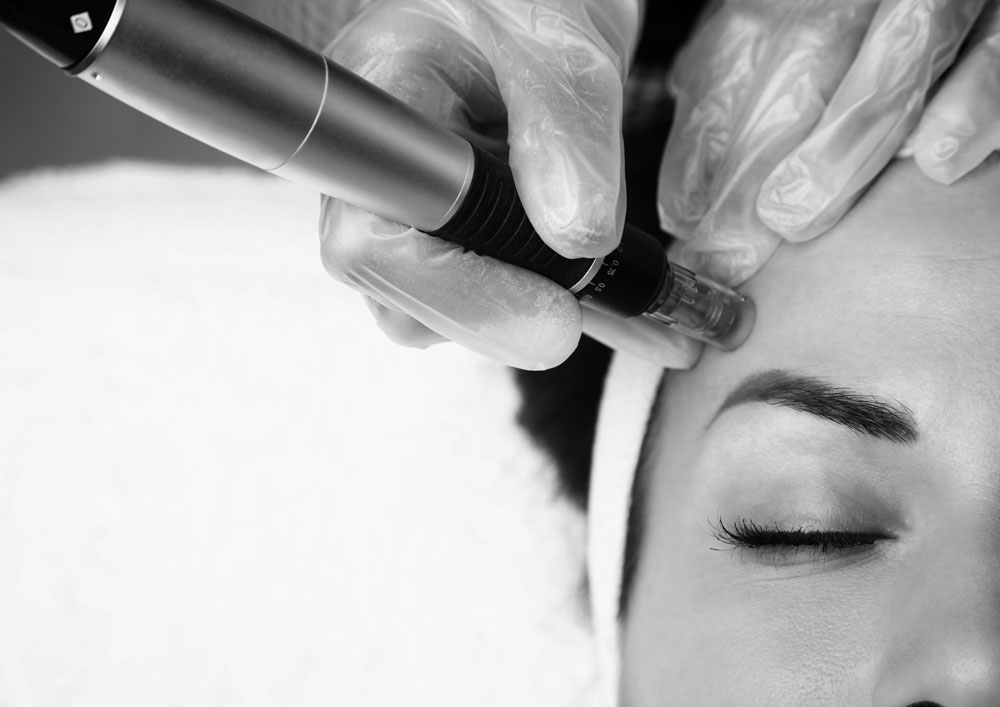 'So as we move into 2023, I think the biggest thing for all of us is to be able to keep ourselves healthy, keep our staff healthy, and keep our patients healthy, and work within what's important for our practices.'
Of course, aesthetic medicine hasn't solely been the domain of external appearances for many years. While a plastic surgeon may not feel qualified to advise on supplements, many doctors have long taken the approach of looking at the whole patient and working within their budgets to provide a treatment regimen and ongoing skincare routine to enhance their self-worth — digging deep into that feeling of wellness. The psychology surrounding wellness came to the fore when the world was forced to stand still and take stock in the early months of the COVID pandemic.
'We can blame it partially on COVID, but the focus on wellness really started long before. COVID just catapulted it into the public domain,' said global aesthetic industry expert, Wendy Lewis. 'We were all in the same boat; stuck at home on Zoom calls all day, every day, and battling quarantine-15 (so-called as a result of the number of pounds gained in isolation), so wellness became an even bigger thing. People are talking about it more often, and mental health itself is a big issue across all demographics. It has always been a challenge for many people, but it was heightened due to the isolation. Now, when you go to see your internist for an annual checkup, for example, it is common to be asked if you are experiencing any signs of mental illness.'
But this fresh mindset provides a vital opportunity for aesthetic practitioners as we head into 2023, with a global cost-of-living crisis and economic uncertainties looming. Ben Pask, Founder and Managing Director of Rare: Group, an aesthetics research and data organisation that tracks the popularity and demand for aesthetic treatments in the UK, believes that there will be a more holistic offering among aesthetic clinics across the next 12–18 months.
'It's a market that innovates often,' he said. 'If we look at the services that clinics offer, 82% of all CQC-registered clinics are offering more than three treatments. We believe we'll continue to see an expansion of multidisciplinary clinics in the future with services that encompass wellness. It would definitely seem that the market is heading that way as a lot of the key opinion leaders are moving the market in this direction and given the challenges of offering decent holistic preventative health services, I think aesthetics will enter this space before others. But we will have to see what the data tells us!'
Fillers and toxins: key industry drivers
However, what the data does show is that toxins and fillers remain the primary treatment drivers across aesthetics, and all our experts agree that this isn't likely to change. According to Pask, in the UK alone, 20% of the population is considering an aesthetic treatment at any one time, with 2 million of those contemplating dermal fillers and 5.4 million weighing up treatment with botulinum toxin.
'We've been tracking UK aesthetic market data across the past 18 months, focusing on changes in treatments offered and the consumer demand for different treatments, as well as the brand of product used,' Pask told PRIME. 'We track using a range of qualitative and quantitative data points to build a picture of the UK market. What we've mainly seen over the last year, in particular, is a shift in the demographics seeking certain treatment modalities. While toxins and fillers dominate the market, there's been an increase in those aged 33–40 years seeking treatment with toxins, but younger age groups — particularly those aged 25–32 years — are now seeking more treatments with fillers compared with toxins, whereas previously the converse was true.'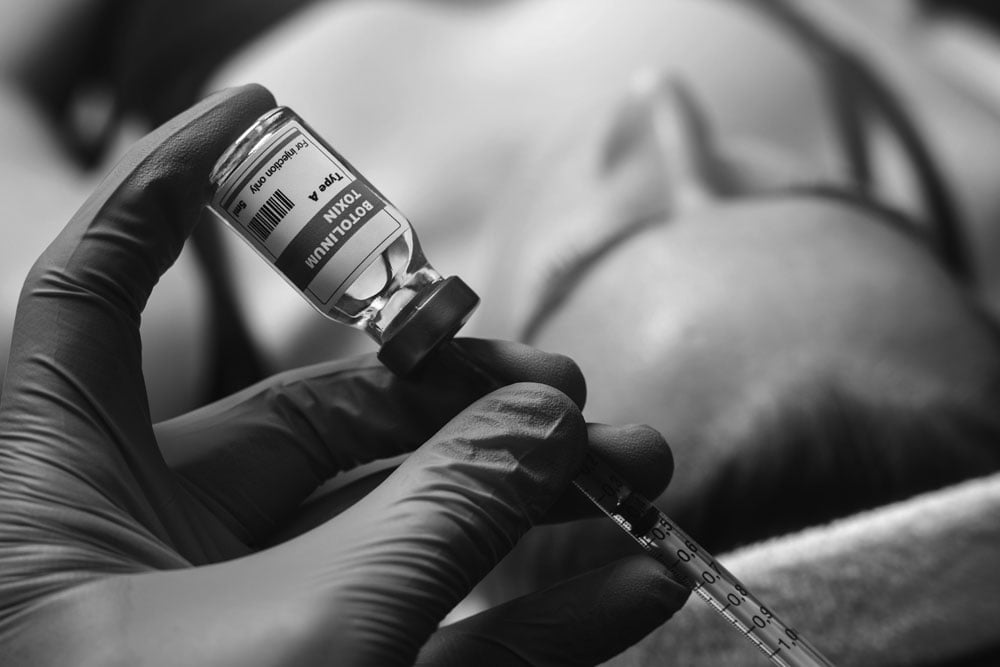 That younger age group seeking dermal filler treatment in the UK now accounts for 26% of the market, and those in the 33–40-year bracket who are considering botulinum toxin treatment account for 32% of the market — a significant volume of patients. In fact, according to Pask, overall one-third of those considering treatment fall in an age bracket of just 7 years.
Given the rise of social media and the number of clinicians now promoting their services and expertise across platforms such as Instagram and TikTok, it's no wonder that a greater number of the population are considering treatments, researching treatments, and more open about the treatments they are having.
'I think we definitely have a more educated consumer now,' said Dr Shotter. 'I think that's because of increased awareness and conversation, among peers and via social media. There are more educational accounts on Instagram now, mine included, and I think this has led to a shift in the mindset of being honest about treatments.
'Botox and fillers won't be going anywhere. But lots of other treatments like biostimulation will complement them. My patients are increasingly asking for things that will turn their body back "on". People want natural results and understand that there's no one magic bullet for everything. It's about combining different things that will keep you looking natural.'
Denmark-based oculoplastic surgeon, Dr Jesper Thulesen, agrees: 'Our experience is that significantly more patients ask or go for the minor, but very effective aesthetic procedures. Skin texture is also playing a bigger role than before. A sound and youthful appearance of the skin is highly prioritised to complement previous treatments with fillers that many patients have had to prevent the major ageing events in the face.'
This growing demand for fillers and toxins worldwide certainly shows no signs of slowing, with new products set to enter both the US and European markets across the next 12–24 months. Lewis told PRIME that she'd never seen anything like the plethora of new injectables entering the market in her 25-year career as a global aesthetics consultant, with the US on-track to have seven toxins available to physicians in the next few years.
The FDA approved Revance Therapeutics' Daxxify in September 2022, a new botulinum toxin agent to freeze facial wrinkles, which, based on the manufacturer's evidence, can last for up to 6 months. The formula is stabilised with peptides rather than animal protein or human serum, which paved the way for FDA approval. Revance had hoped for Daxxify to be reviewed and approved back in 2020, but COVID restrictions had put the brakes on its journey.
Product innovation
While the world paused and quarantined, scientific research and product development continued, and the industry is now seeing the fruits of that labour with new entrants to the market. In particular, a number of new devices to treat acne have entered the US market and are also likely to launch in the European market across the next year, if not already.
'I think we're in a good spot in dermatology and aesthetics because, during the pandemic, companies continued doing research, so that has continued to the point where we have a lot of new options for our patients,' said Dr Gold. 'We've continued to expand those offerings in our clinics, and I think the acne world of devices for me as a dermatologist is very important right now. And I think that'll continue strong in 2023.'
Among the devices Dr Gold is particularly excited about are AccureAcne's Accure Laser and Cutera's AviClear Laser, which target sebaceous glands with a 1726 nm wavelength, providing physicians with an opportunity to treat acne in a new way and with remarkable results. Then there's Acclaro's UltraClear 2610 cold fibre laser, which treats ageing-related concerns and acne scarring in any skin type quickly and with limited downtime and drastically reduced risk of post-inflammatory hyperpigmentation.
Will the Lipstick Factor hold true?
Despite the new entrants to the market and the buzz they bring, they come with a price tag for aesthetic practices— fairly large ones in the case of laser devices. With many global economies on a downward trend and consumer spending following suit, it can be risky to make such a sizable investment if patients reduce their spending and frequency of treatments.
In previous recessions — 2000, 2008, and the COVID dip — the industry has bounced back and remained strong. Indeed, it's a long-held view that aesthetics is somewhat recession-proof, with the Lipstick Factor lauded as its saviour. But it certainly feels like something different is in the air given the scale of economic uncertainties and the macrotrends underpinning them. Physicians, particularly those operating in the purely aesthetic space, will have to consider more thoughtful approaches to remaining buoyant across the next 12–18 months.
'I think one thing that will be even more important next year than ever will be the experience we give our patients,' said Dr Shotter. 'In the UK, we're facing a huge cost-of-living crisis, but people are still going to want to care for themselves. However, I think they will be more tied to places that make them feel valued and comfortable. The importance of physical health isn't going anywhere, but given the levels of stress people are experiencing, they want to feel good and look good. Many of my patients have been loyal for many years. Coming to see me is a pocket of time for them, and I help them to feel good when they leave — that's not going anywhere.'
'There is always that concern out there in the aesthetic arena that we may have another dip in patients spending money,' agreed Dr Gold. 'And you know, that's something everybody's got to prepare for. Whether it comes to fruition here versus in Europe or other places, we'll have to see. I just think you need to be smart: you need to be smart with staffing; you need to be smart with spending overall, but I think you need to be able to offer technologies where you think they fit into your practice.'
Indeed, practices that offered medical dermatology treatments alongside their more aesthetic treatments fared well through the COVID pandemic precisely because eczema, acne, and skin cancers didn't know there was a pandemic and patients still needed treatment. But generally speaking, once COVID restrictions eased, patients returned and spent their money. Therefore, the advice for aesthetic practices remains to watch things closely, manage costs and, above all else, support your teams and don't compromise on the experience and care offered to patients.
'We are trying to help our patients as best we can,' said Dr Shotter. 'We're pausing on an increase to our prices and giving value-adds that enhance their experience with us. I think patients will continue to spend on injectables, but will they continue to invest in facials like they used to? That's what I'm looking at right now. How can we help patients' money go further so that they feel they're getting more for it?'
'I think we have to be realistic and understand that we still may have people who are anxious about getting cosmetic procedures, and that's fine,' said Dr Gold. 'You don't need to do that $5000 procedure; you can work with them on other things that are within their budgets to make them feel better and look better. The cost of devices has become very expensive, but the technology is there. And for us, it's the offering to our patients to maintain the fact that we're on the cutting-edge of aesthetics.'
Future risks
However, an additional risk to traditional aesthetic practices, in the US at least, comes in the form of clinic chains backed by private equity, with multiple offices popping up in single cities before expanding out.
'Private practice is dead because it's too expensive to be a solo practitioner anymore,' Lewis told PRIME. 'A dermatologist who's coming out of medical school, and wants to be in aesthetics today, is unlikely to start his or her own practice if you consider the cost of just one laser device, and then rent, malpractice insurance, and staff on top when you may be already in tens of thousands of dollars of debt from medical school. The new model of chains with several locations is very popular, they're attracting good talent, and they're going after younger patients because the fees are a little bit lower generally.'
Lewis argues the rise of clinic chains is a big threat to private practice doctors because of the marketing budgets and retail expertise they bring to the business.
'The industry is going direct-to-consumer now. Many groups are heavily marketed, every one of them offers a loyalty programme, and they're really following a retail model, which makes a lot of sense because more consumers see aesthetics as retail. It doesn't mean that the doctors who have private practices and are very successful are going to go away, but dermatology practices are being picked up by private equity roll-ups daily across the US market.'
She continued: 'It's really hard to run a private practice today because of how much it costs. And patients are fickle and, in many cases, especially younger patients, are not very loyal to practitioners. Younger patients are more likely to go for the bargain and the pretty, trendy office; they're going where their friends go and the clinics they see online. So, patients have a lot of choice, which is good for the industry, but that has changed the face of the industry. There isn't that one go-to doctor anymore, and the prices for procedures or surgical procedures in some markets are off the charts, especially in New York and Los Angeles.'
Conclusions
There's no denying that the aesthetic industry has never been so exciting. New entrants to the market in terms of new devices, technologies, and treatment modalities mean that physicians are now able to offer expanded options to their patients. But as the world once again heads into a recession, new market threats could force out even well-established clinics if they take their eyes off the one thing at the centre of their practice: their patients. Being able to provide patients with cutting-edge treatments and a gold-star service within personal budgets is no mean feat, but those who are able to rise to the challenge will be rewarded with patient loyalty throughout the year and into 2024. Helping patients to feel good on the inside, as well as look good on the outside, is a feeling that lasts. It's time to offer an experience like never before.