Hair removal is big business. Gone are the days in which women — and men — solely relied on razors and shaving foams to remove unwanted body hair. Consumers want something that is longer lasting, won't break the bank, and a treatment that won't take up too much time — lunchtime procedures are a must.
Americans spent almost $11 billion on cosmetic procedures in 2012: $6.7 billion on surgical procedures; $2 billion on injectable procedures; $1.8 billion on skin rejuvenation procedures; and over $483 million on other non-surgical procedures, including laser hair removal1.
According to the most recent statistics from the American Society for Aesthetic Plastic Surgery (ASAPS), laser hair removal treatments were the third most popular non-surgical cosmetic procedure in 20122.
'Laser hair removal is the largest segment of the laser and light treatment market, with some market research sources reporting that up to 45% of laser treatments in the US are for hair removal,' said Kirsten Doerfert, Senior VP of Global Marketing at Ellman International, Inc. (Hicksville, NY). 'It is the mainstay of many medispa practices and a core element of many aesthetic physician practices.'
Denver, CO, board-certified dermatologist Dr Stephen Eubanks agrees: 'Hair removal constitutes approximately 30% of our cosmetic business overall, and 70% of the business generated by our aestheticians. This has remained stable for a number of years.'
Indeed, Millennium Research Group reports that the US laser, light, and energy device market will experience strong growth to 2017 owing to the fast-growing multi-application system and handpiece markets3. This is expected to be driven by increased adoption of devices by non-core physicians looking to meet growing demand for the associated procedures3.
'More and more physicians are adding aesthetic treatments to their practices, and hair removal is a logical entry point for many,' said Kirsten Doerfert.
Technology development
Since the introduction of laser, light and energy-based devices for the removal of unwanted hair, aesthetic physicians and dermatologists have been able to offer effective treatments to patients that have withstood the test of time.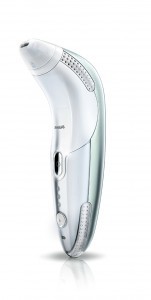 The main laser and light sources developed for the removal of unwanted hair are4:
Normal and long-pulsed ruby lasers (694 nm)
Long-pulsed alexandrite lasers (755 nm)
Diode lasers (800–810 nm)
Nd:YAG (1064 nm), both in the long-pulsed and Q-switched modes
Intense pulsed light (IPL) (500–1200 nm).
Grossman et al5 are often credited with the first use of a laser for unwanted hair in 1996, when they used a normal mode ruby laser at 694 nm. Dierickx et al shortly followed this in 19986, publishing a long‑term follow-up on the use of the ruby laser for permanent hair removal.
At the same time, an IPL device (EpiLight) was developed and found to show efficacy for the long-term removal of unwanted hair. PRIME editorial board member and Tennessee-based dermatologist Dr Michael Gold was one of the first to use IPL for hair removal.
'I don't think the IPL market for hair removal is as big today as it once was, but with some of the newer IPLs, in some of the platform devices, there is still a great place for the technology. Many, including me, use lasers more than IPLs, but IPLs are still something to consider for one's practice.'
To meet the demand for a laser product in the market, Ellman International, Inc. has developed the Medley™ System, a multi-wavelength device that combines IPL with other wavelengths (Er:YAG, Q-switched Nd:YAG and KTP) in a single console for those who want the flexibility to choose specific technologies in a single device.
'IPL is popular because it can do many things, including hair removal,' said Kirsten Doerfert from Ellman. 'Our new Medley Multifunction Laser Platform offers a lot of flexibility and can be configured with the precise capabilities that a practice wants, including IPL. We continue to enhance the system and are soon introducing an 810 nm diode module for hair removal using the Medley System.'
However, there is now a vast range of laser devices available on the US market, encompassing a full range of wavelengths, pulse widths and spot sizes.
'I think we have more of a sophisticated audience now than previously, because the machines are better,' said Dr Gold, who has been performing hair removal treatments for approximately 20 years, and treats up to 12 people for this indication on a daily basis. 'I think it's also a demanding market and people are expecting results in one or two sessions, but the science works over time.'
Dr Gold sees the main advantages now — compared with 20 years ago — as better computerised technology, better cooling capabilities, and faster machines have become available. This aside, there remains a gold standard of treatment throughout the industry.