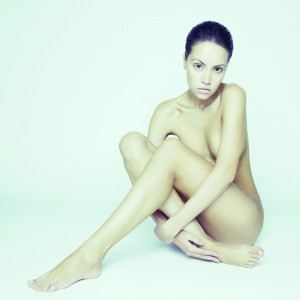 In addition to the regular SKIN, Business and now HAIR seminars at FACE, the 
BODY Conference
 will also be coming to FACE 2015 creating a complete, educational aesthetic conference. 
Also new to FACE is an Advanced Training course
 on Thursday 4th June which will be directed by Dr Ali Piyaresh.
FACE 2015, in partnership with Informa Exhibitions and EuroMediCom and diamond sponsor MERZ Aesthetics, will be of a similar format to previous years for delegates and exhibitors with lectures across different agendas taking place throughout the day, along with exhibitor workshops and seminars. There is also a low-cost entry ticket allowing access to the exhibition area and exhibitor workshops which has proven to be very popular and successful in encouraging new delegates/entrants into the market.
With the marketing power of EuroMediCom and the 12 year heritage as a premier educational and scientific forum, the 2015 conference is on course to be the biggest and the best the UK has ever seen.
For the first time FACE will host the BODY Conference with a full agenda featuring non-surgical treatments targeting all indications within the is evolving sector. This will cover everything from the latest clinical data for Cryollpolysis, Telomere testing by Dr Mark Bonar, the latest technology in tattoo removal, the future of non-invasive fat reduction using multipolar non-contact radio frequency and combining fillers with energy based devices with Dr Ines Vemer.
Another first, is a live stream to Singapore with CFA Singapore 2015 – Clinical Facial Aesthetics Singapore, taking place on the same day, for the first time ever FACE 2015 will be streaming live coverage of the Pre-Conference Advanced Training Masterclass all the way to the delegates and friends in Singapore.
Dr Zein Obagi will chair the third annual ZO Skin Health Symposium on Saturday 6th June from 9am-5.30pm to announce the development of treatment protocols and ingredients for daily skincare. The symposium will explore the latest developments and breakthroughs from ZO Skin Health, the future of aesthetics, game-changing anti-ageing trends and much more. Dr Zein Obagi will be joined by an esteemed faculty of speakers including Dr Rachael Eckel, Dr Sam van Eden and Dr Cyrille Blum, all of whom have expert knowledge of the ZO Skin Health product range.
Featuring an unsurpassed, international speaker faculty.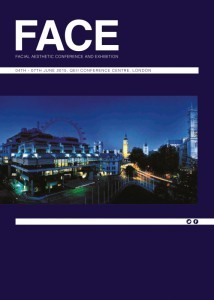 FACE conference 2015,
4th-7th June 2015,
Queen Elizabeth II Centre, Broad Sanctuary,
Westminster, London SW1P 3EE