SkinPen® Precision celebrates its fifth anniversary as Crown Aesthetics looks to expand its portfolio with BIOJUVE™ Launch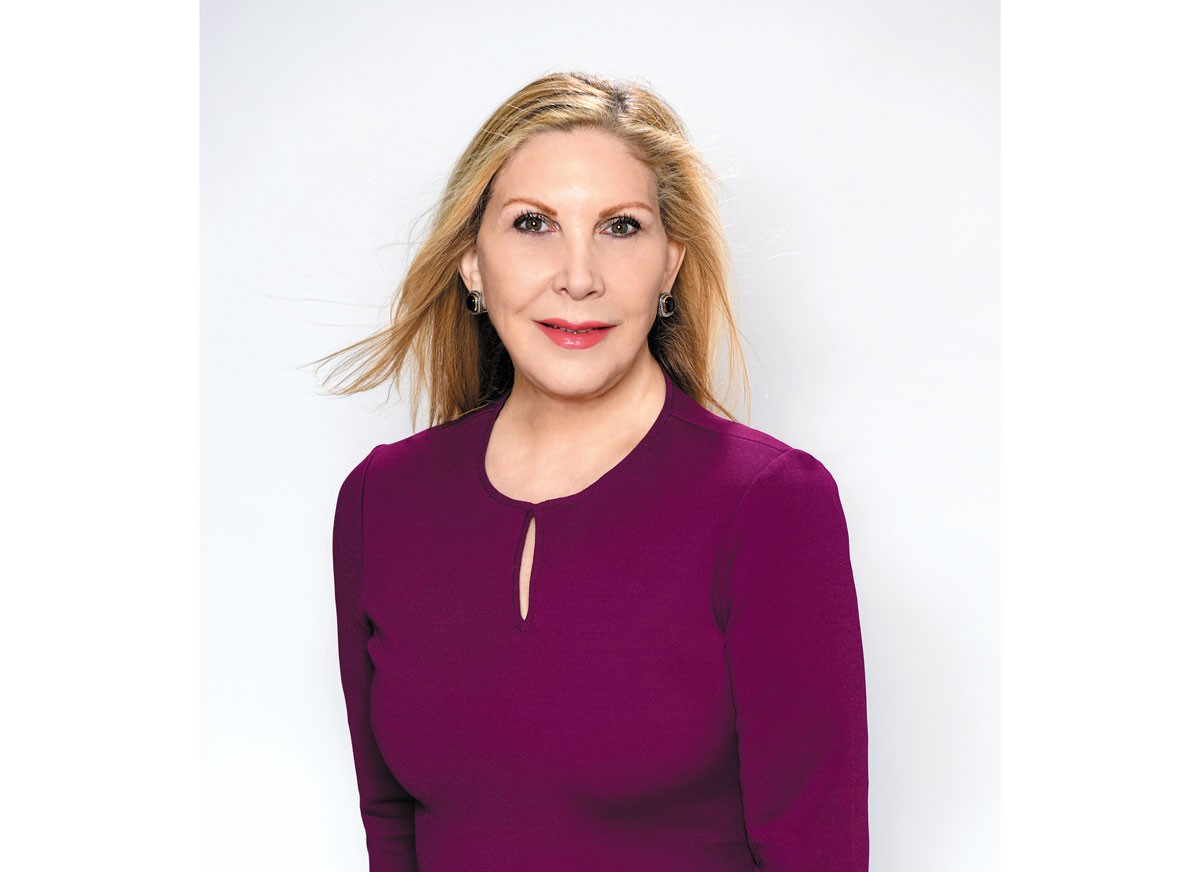 Wendy Lewis is Founder/President of Wendy Lewis & Co Ltd, Global Aesthetics Consultancy since 1997, author of 13 books, Editor in Chief of beautyinthebag.com, and frequent presenter on the International stage. Her first textbook, Aesthetic Clinic Marketing in the Digital Age (CRC Press) will debut a second edition in 2023. email: [email protected]
With a growing portfolio of products, including their flagship SkinPen Precision, an exciting new launch, plus a unique niche in regenerative science, Crown Aesthetics is staking new ground in the cosmetic research space globally.
Crown Aesthetics is a division of Crown Laboratories, Inc. which is a privately held, fully integrated global skincare company. It has been listed on the 'Inc. 5000 Fastest Growing Privately Held Companies' for nine years and counting. To date, the company has expanded its distribution to more than 42 countries around the world and is growing by leaps and bounds.
'We are extremely proud of our journey into aesthetics over the past 5 years. We believe there is still a tremendous opportunity for us in the aesthetic market, and we expect to continue to expand our portfolio meaningfully in the years ahead,' says Jeff Bedard, founder, President and CEO of Crown Laboratories, Inc.
SkinPen Precision turns five
The company's hero device, SkinPen Precision, was acquired from Bellus Medical in September 2018. SkinPen Precision was the first microneedling pen to score US Food and Drug Administration clearance in 2018 for acne scars and again in 2021 for the treatment of neck wrinkles, also referred to as 'Tech Neck.'
According to Joe Proctor, founder of SkinPen Precision, 'We are extremely proud of the tremendous success of SkinPen, which is ringing in its fifth birthday this year. To date, close to three million SkinPen Precision treatments have been performed across the globe as the market continues to grow and become a must-have technology in aesthetic practices.'

The multi-tasking device received three new approved indications — to address surgical  scars, stretch marks, and enlarged pores on all areas of the body— in the European Union, the United Kingdom, Australia, New Zealand, KSA, Colombia, and Israel.
By all accounts, it's getting better with age. SkinPen Precision recently announced an upgrade to its signature Treatment Kit: a new Premium Biocellulose Masque. The Masque was developed to help soothe and calm the skin following any minimally invasive treatment that causes discomfort, including SkinPen Precision, MicroPen EVO, and other skin rejuvenation procedures and energy-based technologies.
'Another unique benefit of the SkinPen Precision system compared to other devices is how the microneedles penetrate the skin's surface, triggering the skin's natural wound healing process to increase blood flow and activate the creation of new tissue,' says Dr Brian C. Jones, PhD, VP Medical Affairs, Pharmacovigilance, and Biomedical Innovation at Crown Aesthetics. 'The needle cartridge reaches the maximum safe needle penetration depth and provides validated needle sharpness for up to 80 minutes of use.'
'Additionally, tissue remodelling of new dermal tissues rich in collagen and elastin proteins form. These proteins improve skin quality, visibly reducing facial acne scars and neck wrinkles, leaving skin more smooth, radiant, and younger-looking,' adds Dr. Jones. 
The micro-channels created by SkinPen Precision are rebuilt with new granulation cells that include collagen and elastin for skin remodelling.
New indications expand the role of SkinPen Precision for practitioners
SkinPen Precision maintains the distinction of being the first globally approved microneedling device with FDA clearance, in addition to a C.E. mark and I.S.O. certification*. To date, it is currently available in the EU, the UK, Australia, New Zealand, Canada, Hong Kong, South Africa, UAE, Bahrain,  Kuwait, Oman, Qatar, South Africa, Colombia, Israel, and Saudi Arabia.
'SkinPen® Precision has been my go-to treatment for some years,' shares Dr Ana Mansouri, Medical Director of the Dr Ana The Skin Clinic in Birmingham, UK. 'It remains the most popular option among my patients for collagen induction, thanks to its minimal discomfort and downtime, while providing impressive results.' She is excited about the new indications for Europe, including the treatment of surgical scars and stretch marks.
'Crown Aesthetics remains at the forefront of the aesthetic industry, given their device's safety and efficacy profiles,' Dr. Mansouri says. 'This is particularly impressive and helpful to my clinical practice thanks to the high calibre of clinical studies and data conducted, as well as their evidence-based clinical protocols, providing me with the confidence to implement these in my clinical practice.'
Sonja Sattler, MD, CEO of Rosenpark Klinik in Darmstadt, Germany, agrees. 'Innovation, maximum safety, organic results with little to no downtime is what our patients want, [and] therefore, we have been using the SkinPen Precision for several years with very high patient satisfaction,' she says.
'I introduced the SkinPen Precision medical-grade device into my clinic in 2019, and it has been one of the best investments for my patients and me,' adds Beatriz Beltrán, MD, the General Manager of Clínica BB in Barcelona, Spain. 'The feedback has been fantastic. SkinPen microneedling treatments have enabled me to drive patient results further by creating excellent skin tone and texture, treating acne scars, fine lines, and with safety and efficacy at the forefront.'
Balancing the skin microbiome with BIOJUVE™
Following their reputation as being first to market in the industry, the buzz behind Crown's cutting-edge new product introduction is growing louder and louder.
It came out of the gates strong in the US in early 2023 with a robust media tour and a huge presence at the annual meeting of the American Academy of Dermatology in New Orleans in March. Next on the horizon, Crown is planning a robust Fall 2023 launch for the BIOJUVE line in Europe.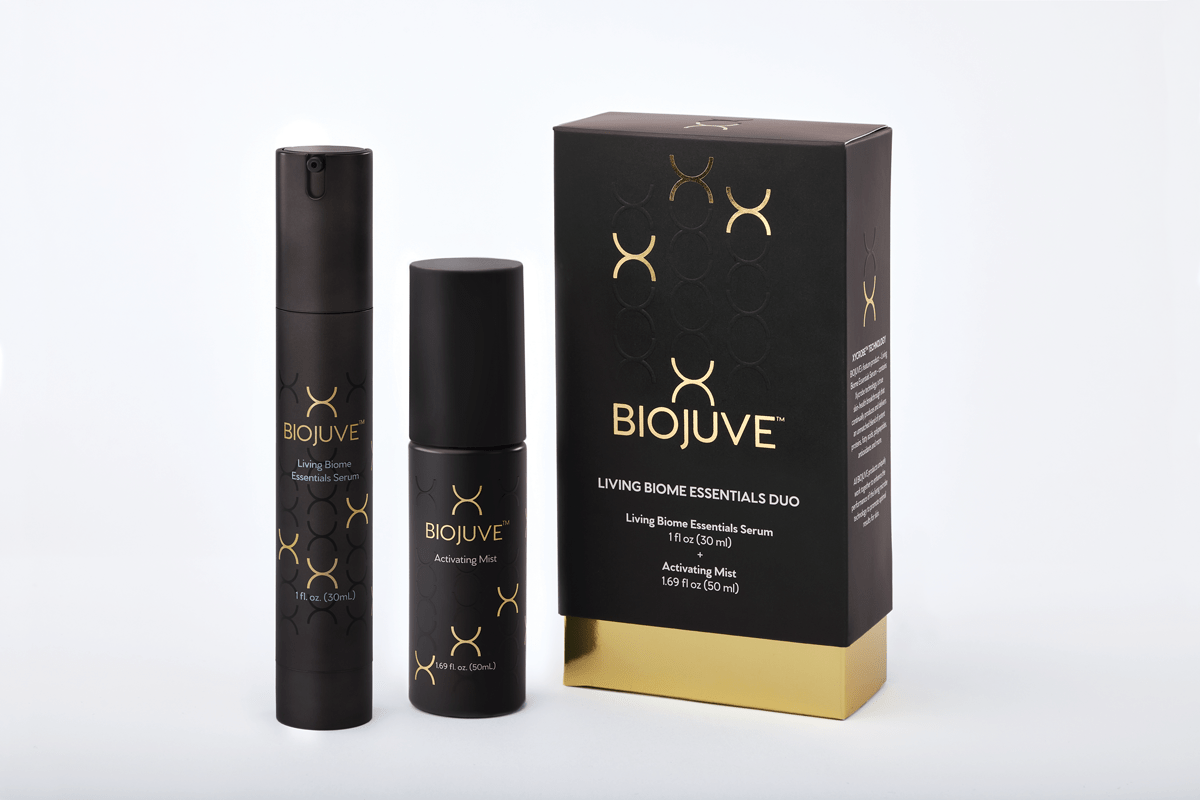 BIOJUVE taps into one of the hottest areas of skin research: the human microbiome. The brand's living microbe technology, called Xycrobe™ Technology, aims to optimise the overall skin biome for healthier, younger-looking skin.
Xycrobe Technology is derived from an isolated strain of Cutibacterium acnes subspecies defendens (C. acnes defendens) to improve the health and appearance of the skin by curating and supporting the right strain within the existing microbiome.
'Crown Laboratories, Inc., is pioneering the "skin biome care" category with our extensive research into the skin biome,' says Dr. Thomas M. Hitchcock, PhD, Chief Science Officer, Crown Laboratories, Inc., who literally wrote the book on skin biome care and along with his small team of scientists created both BIOJUVE and its Xycrobe Technology.
He co-authored, 'Rebooting the Biome: How Properly Caring for Your Skin Biome Can Do More for Your Health and Beauty Than Any Skincare Ingredients' with New York City dermatologist Doris Day.
'We aim to continue to invest in exploring the relationship between the microbes that live on and in the skin, and how this new philosophy of formulating topicals to holistically consider the skin biome may change how we care for the skin,' says Dr. Hitchcock.
The excitement among leading dermatologists around this new concept in professional skincare has been impressive.
According to Crown's research, BIOJUVE produces significant improvements in the appearance of texture, tone, fine lines, wrinkles, and photodamage1.
Steeped in research and science
Their team of researchers looked at how specific strains of C. acnes, such as XYCM42 cells and their ferment affect human skin cells and tissues including keratinocyte and fibroblast monolayers, human peripheral blood mononuclear cells (PBMC), and skin explants. They found that XYCM42 and its ferment filtrate have the potential to provide benefits to the skin via antioxidant, anti-inflammatory, and select antimicrobial activities.
Next, researchers performed an 8-week pivotal study using XYCM42-based topical regimens designed to deliver and support the engraftment of live XYCM42 cells in 121 subjects. Of these, 32 subjects were enrolled for an in-clinic portion for efficacy evaluation, with clinic visits occurring at baseline, week 1, week 4, and week 8. They found that the daily regimen supports a healthy skin environment, promotes increased skin hydration, decreases redness, regulates sebum production, and reduces the appearance of signs of ageing, such as fine lines and photodamage. The study is published in the Journal of Cosmetic Dermatology1.
Participants in this 8-week study used a 5- or 7-point Likert-scale (agree/neither/disagree) over a two-month evaluation period. Agreement responses at the 90th percentile or higher included (improved) skin texture, tone, healthy, natural appearance, felt conditioned, radiant, and vibrant, the study showed.
'I'm happy to have options that are more holistic to help my patients have clearer, healthier, and more beautiful skin,' says Dr. Day.
'I got firsthand information as he did the basic science research behind this product line and saw the amount of strong research and science behind the ingredients and products, and that impressed me,' she says.
As such, Dr. Day was an early adopter of the BIOJUVE line, namely the serum and the activating spray. 'I have my patients wash with a salicylic acid cleanser at night or a gentle cleanser, and then follow that with the serum and activating spray, and have them use other products during the day,' she says.
She typically recommends the whole line or may mix-and-match different products during the day. 'I am careful to not combine the night BIOJUVE with other products so we don't disrupt the probiotics,' she says. 'I believe that the future of skincare is going to be next level skincare, based on curating and protecting our natural skin biome, rather than trying to annihilate it as some of the current products and treatments now do. I think products like BIOJUVE, combined with other ingredients, will be a game changer for skin health.'
Dr. Deirdre Hooper, a dermatologist in New Orleans, LA, agrees. 'I am so intrigued and hopeful to see what we as dermatologists can achieve as we harness the power of a healthy microbiome,' she says. She has witnessed powerful results among people who struggle to tolerate topicals due to sensitive skin, especially those with underlying inflammatory conditions such as rosacea, seborrheic dermatitis, and perioral dermatitis.
'Another group of early adopters are my patients who are looking for more natural products,' she says. 'The BIOJUVE product is lovely to use and seems to give a kind of immediate "glowy" look that has been well received by patients.'
What's next for Crown?
According to Michael McKenna, General Manager of Crown Aesthetics, their main focus is on science that delivers innovative aesthetic solutions to their practices and partners. They are also proud to be selling exclusively to physician-directed providers.
'As the premier medical aesthetics company, the Crown team is dedicated to working with practices around the world to grow their businesses. We are committed to investing in innovative non-invasive products to market that will drive revenue for our customers. The three pillars of our business model are to excel with our technology, offer educational opportunities for our customers to learn and grow, and provide best-in-class service to all of our customers,' he says.
'As we expand our portfolio of game-changing products for the aesthetic industry, we are focused on continuing to set industry standards for efficacy and safety.'
*CE Mark – Medical device Class II a. In the European Union, UK, Australia, New Zealand and Colombia: Medical Purpose: SkinPen Precision Microneedling System is a medical device intended to treat facial acne scars in adults aged 22 years or older; Aesthetic Purposes: SkinPen Precision Microneedling System is also intended to help improve the cosmetic appearance of fine lines, wrinkles, stretch marks, surgical scars, enlarged pores and pigmentation conditions (dyschromia)
References
1. Rhee, MS, Alqam, ML, Jones, BC, Phadungpojna, S, Day, D, Hitchcock, TM. Characterization of a live Cutibacterium acnes subspecies defendens strain XYCM42 and clinical assessment as a topical regimen for general skin health and cosmesis. J Cosmet Dermatol. 2023; 22: 1031- 1045. doi: 10.1111/jocd.15510. Available at https://onlinelibrary.wiley.com/doi/10.1111/jocd.15510