Thanks to modern medical care, more and more people reach a 'golden age'. With age, however, the skin inevitably loses its youthful appearance as the production of natural dermal volumisers and moisturisers such as hyaluronic acid (HA) diminish, leaving lines and wrinkles where the skin was once youthful — even and radiant. To avoid or improve the appearance of those first telltale signs of ageing is becoming a matter of concern that has a deep impact on the quality of life in today's society.
Hyaluronic acid: the natural moisturiser of the skin
The signs and symptoms of the natural ageing process can be reduced by replacing the HA that has been lost. The Belotero® range, up until now, was comprised of three HA fillers: Soft, Basic, and Intense. In 2011, Belotero® Balance (known as Belotero® Basic) was FDA approved, allowing Merz to market this unique product in the US. With the acquisition of the Swiss company Anteis in November 2013, Merz is now proud to extend the Belotero® range. Belotero® Hydro, Belotero® Soft, Belotero® Balance, Belotero® Intense, and Belotero® Volume deliver optimal results for deep skin rehydration, the smoothing and filling of wrinkles, and the restoration of facial volumes. For additional comfort and convenience, the Belotero® range will also be available with lidocaine.
A tailored approach for targeted needs
The secret to Belotero®'s success story is its patented Dynamic Cross-Linking Technology. This innovative technology allows predictable and particularly harmonious results by tailoring an approach that optimises the balance of the three essential properties, each specifically addressing the needs of the targeted skin layer:
Cohesivity: the ability of a gel to stick together and thereby maintain gel integrity

Elasticity: the ability of a gel to return to its initial shape after being subjected to strain

Plasticity: the ability of a gel to be shaped and modelled.
Physicians and patients trust Belotero® thanks to its predictable and natural results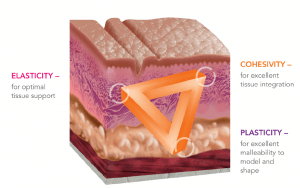 Since its first introduction in 2005, Belotero® has become a product of excellence, known and appreciated by physicians and patients worldwide. It is known for its unique and patented technology, but also for its high safety profile and great performance. Based on its optimally balanced cohesivity, Belotero® Soft and Balance allow the application with a unique superficial injection technique, known as the Blanching Technique, for a particularly natural looking and safe results, as explained by Dr Patrick Micheels, an aesthetic doctor from Switzerland:
'Belotero® Soft and Balance are the only gels that can be injected into the superficial reticular dermis, or even less than 1 mm deep. Their particular crosslinking technology (CPM®) allows that there is no risk (e.g. of Tyndall effect). Both gels flow into the fibres of the extracellular matrix without stretching or tearing them.'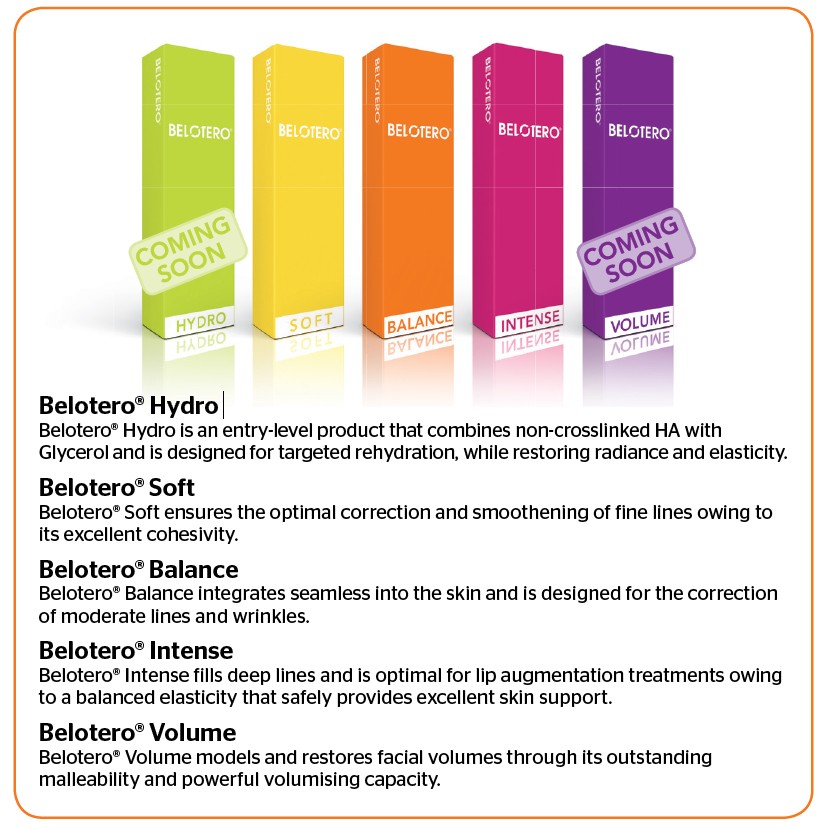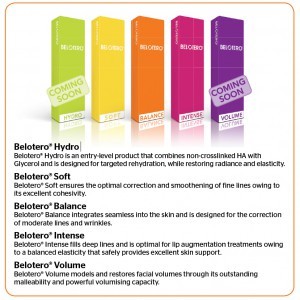 Both efficacy as well as high customer satisfaction has been clinically proven.
The Belotero® products can be used as an anti-ageing regimen — individually or in combination — to tailor an aesthetic solution for each patient depending on the skin's structural and functional needs:
Rehydration: Rehydration treatments help to revive the skin's complexion while improving its firmness, tone and elasticity. HA is used both for the prevention of wrinkles and for an active rehydration, tightening and smoothing of the skin of the face, neck, décolletage and back of the hands

Wrinkle and volume management: HA is used to fill and smooth wrinkles, such as nasolabial folds, as well as to enhance lost volume in areas as the lips or cheeks

Full face treatment: During a full face treatment, all signs of ageing are treated simultaneously, to provide a perfectly personalised treatment plan with homogeneous and harmonious results. This is achieved by using a range of HA products, from the lighter versions of fillers that can act as smoother, to deep volumising fillers that can replace the lost tissues and rebuild facial contours.
Belotero® Soft, Balance and Intense will be available in key markets as of April 2014. Belotero® Hydro and Volume will be launched later in 2014. The entire Belotero® range will become available worldwide.
With this now complete product portfolio, Merz Aesthetics further strengthens its position as one of the leading manufacturers of state of the art HA dermal fillers worldwide.