12th International Caucasian Congress on Plastic Surgery and Dermatology – Kolkhida-2018 will be held on July 6-8th, in Tbilisi.
The origin of name Kolkhida comes from ancient name of Georgia – Kolkheti – the motherland of Medea and golden fleece. Medea is considered as the founder of medicine [itself medicine comes from her name].
According to the ancient story Medea had a superficial ability to cure old men and make them younger. The purpose of aesthetic medicine is the same – transform aging human to younger one.
Organized by Aptos, this event is dedicated to transfer education and expose the contemporary approaches of aesthetic medicine from all over the world. Congress unites specialists of a global scale in plastic surgery, dermatology and other fields of aesthetic medicine.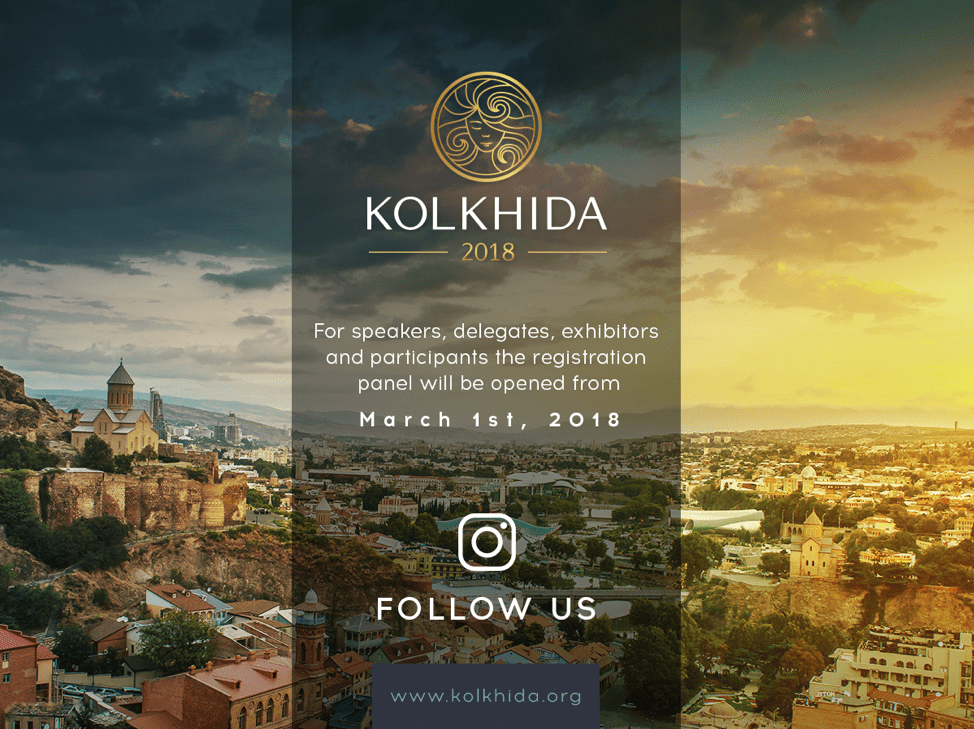 Kolkhida has brought together the fields of plastic surgery and dermatology via annual traditional meetings. Due date, there are many complex approaches, and the new products are demonstrated within the framework of event.
The program is continuously prepared by leading experts that makes the congress more and more interesting year by year in terms of theoretical and practical parts.
Kolkhida is the connecting link between professional and junior specialists, beginners, students. This is a platform for sharing experience, spreading ideas and novelties.
Since its inception, Kolkhida has been a bridge of knowledge in vacuum between Plastic, reconstructive surgery and dermatology by generating a synergy among those two fields.
Brief history:
Kolkhida started in 2007, in Georgia, as a congress dedicated to plastic surgeons and dermatologists.
The number of participants is increasing every year. In previous years Kolkhida has hosted more than 600 delegates from approximately   37 countries. The number of speakers exceeded – 100.
The subjects of the congress is diverse and includes plastic surgery, dermatology as well as combined methods:
Rhinoplasty;
Otoplasty;
Facelift;
Reconstructive surgery;
Mammoplasty;
Auto-transplantation of tissues;
Lipofilling;
Minimally invasive technologies in aesthetic surgery;
Corrective injection methods in cosmetology;
Cellular technologies;
Botulinum toxin therapy;
Fillers;
New in Cosmetology.
The Congress will be held on July 6-8. On July 8, the participants will also be able to participate in the traditional master class " Aptos Stars ", where our best trainers will speak about their experience and achievements.
The meeting venue remains unchanged – Tbilisi, Georgia,
Radisson Blu, July 6-8, 2018.
Kolkhida 2018 will be a significant event in terms of diverse themes and interesting professional speakers.
We are waiting for you with traditional Georgian hospitality!
SaveSave