Wendy Lewis offers advice to practitioners on how to avoid the trap of discounting services and devaluing their brand.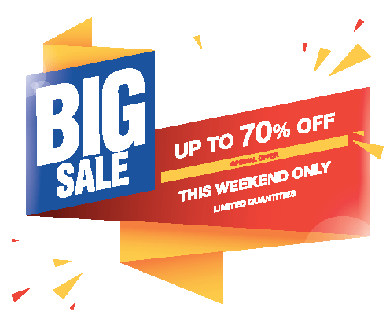 There is no doubt about it; Founded in 2008, Groupon has had a major impact on the medical aesthetics industry. The lasting effects of this new phenomenon in consumer behavior can be felt around the world. Today, Groupon provides a way for customers to shop for products, services and 'experiences' through an expansive online global marketplace. For small businesses, it also offers a comprehensive and sophisticated marketing program to tap into.
The appeal of Groupon and other deal sites to consumers is obvious; getting a chance to try a luxury service or product at a deeply discounted price. Retailers, restaurants, dry cleaners, dentists, spas, and cosmetic surgeons too also jumped on this bandwagon. At first glance it seemed like a win-win. You could potentially attract hoards of new clients without investing in paid advertising or PR. But it comes at a steep price after Groupon gets their cut. Business owners jumped on board based on the theory that once you attracted new clients into your medspa or dermatology practice, that client would stay loyal and come back again and again.
It sounded good in theory, but instead of building loyalty among clients, these daily deal aggregators have created a new kind of consumer. This sector gives new meaning to the idea of bargain shoppers. They are shopping price over quality. They may have laser hair removal at one clinic, and will be constantly on the hunt for the next bigger, better deal at another clinic to finish the treatment. As the category has blossomed, more clinics, spas, salons, dermatologists, plastic surgeons and other providers of beauty services flooded these sites, not to be left out. It became a free-for-all for consumers to score unimaginable deals on premium services at an unprecedented rate.
'There is nothing fundamentally wrong with most of these vehicles, and they may be of value to promote a new service or event, but less so as an ongoing marketing vehicle. I believe that such vehicles may create a commoditization of services in which all regard to quality and experience is abandoned and instead the focus is on the least expensive alternative. In doing so, patients may expose themselves to a compromise of best outcomes. The trajectory of the entire field then is at risk of becoming one of lessor standards and quality,' said Fred G. Fedok, MD, FACS, President of American Academy of Facial Plastic and Reconstructive Surgery (AAFPRS).
Do the math
It is actually tough to make money on deeply discounted services, and in fact, you can also lose your shirt. Many practices have reported that they actually may be losing money on every client who takes advantage of their deal, especially if they sell a lot of packages. The deal site makes out, but service providers can get killed if they haven't sharpened their pencil before setting a price.
If you are selling a product, your cost of goods is fixed. However, with a filler, toxin, laser or facial treatment, there is staff time involved, salaries, wear and tear on your office, cost of consumables and supplies used, plus you are essentially tying up a room and staff time to do the treatment that could be used for a full priced profitable treatment. You also need to be sure you know exactly what your costs will be if your offer maxes out. Will you lose money on every sale and can you afford that? Do you have contingency plans in place if most of the demand descends on your practice all at once?
Consider whether you are trying to make a single sale during slow periods, or your goal is to start a relationship with a new client or patient. If you are looking to extend the relationship beyond the initial sale, kill them with kindness. Don't deliver a lesser service because they are paying a lower price. Wow them with service and results to improve the chances of keeping them as clients. Treat all patients and clients in the same professional way. Seize the opportunity to make it easy for clients to stay in touch by having them join your email list so you can market to them in the future.
The idea that while the $50 facial client is in your aesthetician's chair, she can upsell her to a series of IPLs or a liposuction procedure, just doesn't always work. The nature of the Groupon – practice relationship is more commonly a short lived one. These clients can be tyre kickers and price shoppers; not the big spenders you are hoping to pull in.
Although daily deal aggregator platforms have worked out well for many small business owners, like restaurants, dry cleaners, and retailers, often the story for medical professionals is exactly the opposite. You need to understand the potential pitfalls of using deep discounts for client acquisition, and have a clearly defined rationale for choosing this path before diving in.  However, there are many lessons we can all learn from Groupon about consumer spending habits and how they perceive a deal.
According to Austin, Texas plastic surgeon Jennifer Walden, MD, 'Groupons for aesthetic procedures usually attract bargain hunters, but I would caution against being a bargain hunter in this industry. Generally, the purchaser doesn't get to vet and choose the provider of their service, and it tends to make the doctor's office or medspa look pretty desperate for foot traffic.'
Price vs. value proposition
Cosmetic surgery and procedures are not just products or services; you are selling an experience. Therefore, a treatment in Clinic A does not necessarily equate to a treatment in Clinic B.
Practices need to be on high alert to weed out serial price shoppers. Some patients are programmed to look for 'deals' more than they look for specific products or services. They get their emotional satisfaction from thinking that they got a 'steal' rather than from the inherent value of the product or service that they are buying. This type of client is not what you want to attract because the chances of converting them to loyal clients are pretty slim. Rather than stick with your practice and buy more of what you offer, they get a thrill from looking for the next bargain conquest.
We all know that deep discounts can devalue your brand. Ultimately, if you're trying to differentiate your practice in the marketplace, you need to do so with something other than a low price. Competing on price alone is never a good idea because someone else is always willing to charge less. You don't have the resources of Walmart or Costco to allow you to operate on super thin margins. Another trap is the danger of what can happen when your loyal clients stumble upon your discount or deal. Your service or product will thus be devalued in their eyes, and they may feel slighted by paying full price for the same experience.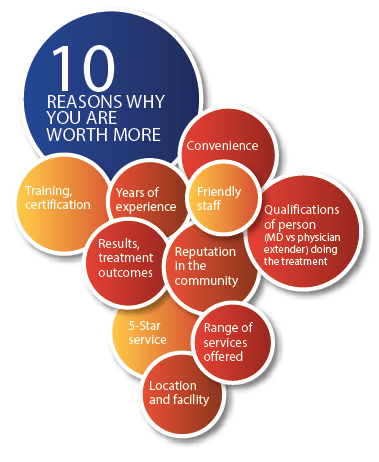 Deal buyers are also often procrastinators. They may wait until just before the expiration date to cash in their voucher, or even ask for an extension. Typically, the business generated by these kinds of deals doesn't always spread out evenly over its given period of time, which is why the time limits on special offers should be short. Thirty days is a good number, and you can expand that to 90 days or longer if the offer is for a series of treatments that will need to be done at specific intervals. The procrastination can be especially disastrous if your deal expires around the holiday season or during your busiest times. You may find that you are deluged with requests from clients wanting to cash in their discounts and deals, as well as regular clients, which will invariably pose scheduling and prioritizing dilemmas.
If you do decide to tip a toe into these waters, it is important to stay connected with all patients, including the deal buyers, after they redeem the offer you put out there. By collecting their emails, you will have the ability to follow-up with additional offers or other incentives to encourage repeat business. There is always the potential to win a fraction of these patients over as long-term clients or generate referrals if they are pleased with their experience in your practice. Another caveat is that deal buyers are also more likely to post reviews — both good and bad — because they are shopping mainly on price rather than on value.
Overcoming price objections
If you do have to lower your fees in certain cases, learning some helpful negotiation strategies can help minimize the bleeding. Clients typically come in with an assumed value for your product/brand based on competitors in your area or online. Some of these competitors may offer rock bottom prices and packages, such as medspa chains and massage franchises. They may just assume that those fees are the norm, but they still want the high level of services, quality, and professionalism you offer. Your challenge is to make them understand why what you offer justifies the fees you charge, and how your practice is better and different than the others.
Take this common scenario. A client has a consultation, and after she has been presented a product, service or other solution to her concern, she asks about the costs. You can see her wince slightly as she says: 'What can you do about the price?' Think before you speak. Do not react. Do not make a facial expression that shows your disgust. Think of your bottom line. While it may be tempting to blow her off or to offer a better price to cave in, the best response is not to do either. Now is your chance to turn it around.
Think of it this way; just because someone asks for a fee reduction, does not mean they actually expect to get it. Some people ask for a discount because they have been told to ask, or read about it online, or think it is expected. It does not mean that they are unwilling to pay the fee requested, but they may need some coaxing and an explanation. They too may be uncomfortable doing this and might not even press the issue further if you deflect it well. Standing your ground and refusing to cave in is also a show of strength and people generally respect that.
Everything you do now will affect that client's behavior toward you in the future. If you grant a discount today, the client will assume that she will get it the next time as well. If you drop your price too quickly, you are essentially training your client to repeat that behavior in all future transactions. Consider what will happen when she tells a friend, and her friend tells another friend, and so on. You run the risk of gaining a reputation in your community as a practice that discounts upon request and is weak.
I have always been a strong believer that the practitioner should not discuss fees. This role is best left to the staff; most commonly, an office manager, practice director, or patient coordinator. In my experience, doctors are not usually comfortable talking about money, and they often have no idea about pricing or fee schedules. It is a very bad policy to have an open door about pricing considerations from patients directly to the practitioner. This undermines the position and authority of your office manager with that patient. 
What is the best way to respond to a request for a discount or a better price? Listen carefully to what the patient says and think before you say anything.  The best response is to flinch, as in showing subtle disapproval through facial expressions and body language. This technique can actually be very effective. People will often get the message and will be less inclined to pursue it. Another way to respond, if you are more open to negotiation and if the patient is someone you would like to treat, is to offer to add something to the fee. For example, you can explain that the practice does not offer discounts, but that you could offer her a complimentary post procedure kit or sunscreen product as a courtesy. The key is to give the indication that you want to make the patient happy but have limited flexibility, without committing to something you might regret at a later time.
When it comes to cosmetic surgical procedures, deep discounts and fee negotiations can be a slippery slope. According to Daniel C. Mills, III MD, FACS, President of the American Society For Aesthetic Plastic Surgery (ASAPS), In my experience, physicians or practitioners that are utilizing sites including Groupon are doing so to drum up business, which can probably be attributed to one of a few things, including a lack of foot traffic or a lack of experience with a certain procedure. Personally, I wouldn't trust a physician who is offering significant discounts because it could be an indication that they simply don't know what they're doing. The old adage, 'buyer beware' applies here for a reason. Why would you want to shop in the bargain basement when it comes to your face and body?'
Deals that work
It is well worth figuring out the right kind of deals that can work for your practice, but at the same time, are attractive for your clients. For your offer to be effective, it needs to be valuable to your target audience, which is where segmenting your email database comes in handy. The more targeted your database is, the more effective your marketing and special offers can be.
Using an introductory special or offer is a great way to get your audience's attention, but it has to be compelling. This strategy can work to kick off a long-term relationship with a client and/or reward clients who are already loyal to you. Create your own specials for existing patients, but on your terms. For example, a deal or package could be useful if you have some old inventory you want to move out before a new shipment comes in. Many practices have successfully implemented a variation of special monthly offers on select products and treatments that change all the time. According to Tobey Simpson, co-founder of the professional aesthetics platform Bevl.Pro, 'Price and promotions do matter to consumers, and if done the right way, they can have a significant impact on a practice's bottom line.  Probably equally as important to the special offer itself is the quality of the engagement that occurs between practice and patient in between their purchases/treatments.'
Keep in mind that the first segment of patients who really deserve a deal are the loyal patients who keep coming back and referring their family and friends.  They are the lifeblood of your practice. Create a VIP program for these patients to take advantage of your good will. This strategy builds loyalty and brand advocates that every aesthetic practice needs. For example, consider offering a discount on a second or third syringe of filler or area for a toxin. Design packages for bundling services, such as offering a series of five IPLs and get a sixth one at no charge, or combination treatments such as fat dissolving injection session with an energy-based system for skin tightening. If coupons or discounts don't really work for your key audience, offer value to them another way, perhaps through exclusive access to a new treatment or a free product trial. Specials can also be targeted to fill last minute appointments for treatments and to lure back clients who haven't been back in awhile.
Your goals should determine the terms and themes of all your offers, the discount you are willing to provide, the length of time you decide to let it run, and who you want to promote it to. The sweet spots are usually 20% or buy one, get one (such as some units of a neurotoxin with a syringe of filler, etc), and there are unlimited variations on those themes. In my experience, 10 or 15% is not always compelling enough to really move the needle. 20% is the number we tend to see from retailers, such as when Sephora runs their famous 'Friends and Family 20% Offer' so consumers are already programmed to salivate when they see that kind of special offer.
Instead of only focusing solely on attracting new clients, consider reaching out to your existing audience by sending periodic emails or newsletters that include an event special or coupon. You can also add a coupon to a mobile responsive template, send it to your subscribers, and track your results.  Just be sure to keep in mind that the lifetime value of your clients needs to be worth the initial investment.