Painless, non-invasive treatment for alopecia
As we grow older, alopecia is one of the problems in the increase, that affects both men and women. According to many studies, from the age of 20, 60% of people start losing hair. In the case of men, from 50 the percentage reaches 50% of the population. Women alopecia has also progressively increased in the last years, mainly caused by hormonal unbalance, stress or a bad diet.
Aware of this situation which, can be traumatic for many, Mediderma has launched a new device called KAVEL PHOTOLASER, a multifunction helmet with Low-Level LED technology, whose main function is to help slow down hair loss. KAVEL PHOTOLASER is indicated for diferent cases of alopecia and also to treat seborrheic dermatitis. It is a light ergonomic device that allows the application of light intensively by direct occlusive contact of the skin of the scalp. It provides a higher safety for the patient, and also greater energy efficiency.
In addition, the new KAVEL PHOTOLASER is painless and non-invasive, without secondary effects and very user-friendly.
According to wavelength, different benefits are obtained for the patient:
RED light (630 nm). Anti-inflammatory effect. Proven efficiency in the solution of erythema and post-inflammatory oedema. Improves the blood flow and increases the density and quality of the hair.
GREEN light (520 nm). Sebum regulating effect. Indicated in the treatment of seborrheic dermatitis. Reduces the symptoms and accelerates scarring of ulcers or wounds.

 

BLUE light (465 nm). Antibacterial effect. Reduces sebaceous production, calms skin and prolongs the phase of hair growth.

 
To improve results, we recommend to complement the treatment with NANOPORE Stylus 02, a micro-needling device that helps the penetration of actives. To boost and prolong its effects, it is advisable to follow a protocol at home which includes different products of the line SESKAVEL GROWTH by Sesderma, such as ampoules or edible softgels.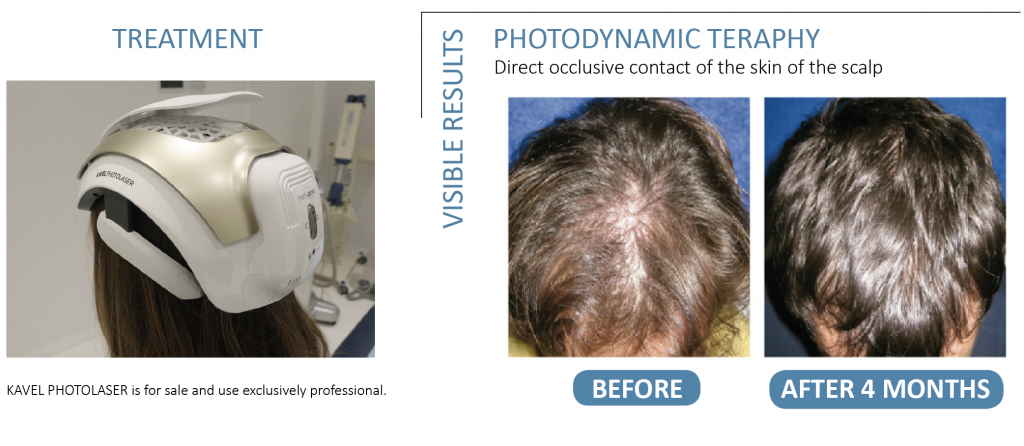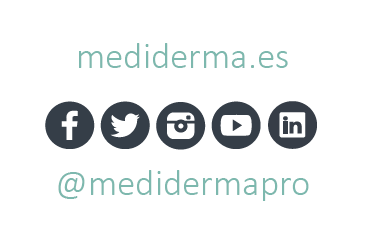 Regarding Sesderma Group: Sesderma is a well-known Spanish dermatologic laboratory with more than 30 years of experience. Founded by Doctor Gabriel Serrano, it focuses its effort and dedication to research, development and manufacturing dermocosmetic products, especializing in R&D and nanotechnology. Currently, Sesderma an Mediderma's products are distributed through pharmacies and parapharmacies, dermatology doctors, aesthetics and gynecologists around the world, at more than 90 countries. Its motto, Listening to your skin, defines this laboratory's essence which takes care of the skin's health and beauty both on the inside and the outside.

Skin preparation
Desinfect the area with Hexydermol
Professional treatment

Spray Meso CIT hair care over the entire area to be treated and massage.
Spray Meso CIT caffeine over the entire area.
Blend the following products:
– 2 ml Silorgses nano MESO solution 
– 2 ml Placenses nano MESO solution 
– 2 ml Seskavel Mulberry nano MESO solution 
Apply to the scalp.
Insert and adjust the needle to most suitable the lenght/speed:
Speed: 200 pps 
Depht 0.75mm
Proceed at constant speed and avoid focusing on the same spot.
Endpoint: light erythema
Place the Kavel Photolaser device on the area to be treated for 15 minutes.
Frequency Conduct a cycle of 4-6 treatments spaced every 15-20 days.
Maintenance: Repeat sessions every 2 months. To accelerate results, alternate with a microneedling treatment.
Homecare treatment