In the UK's largest and most reliable clinical trial of a collagen supplement, Ingenious Beauty has been scientifically proven to reduce fine lines and wrinkles by up to 85 per cent in 77 per cent of women in twelve weeks.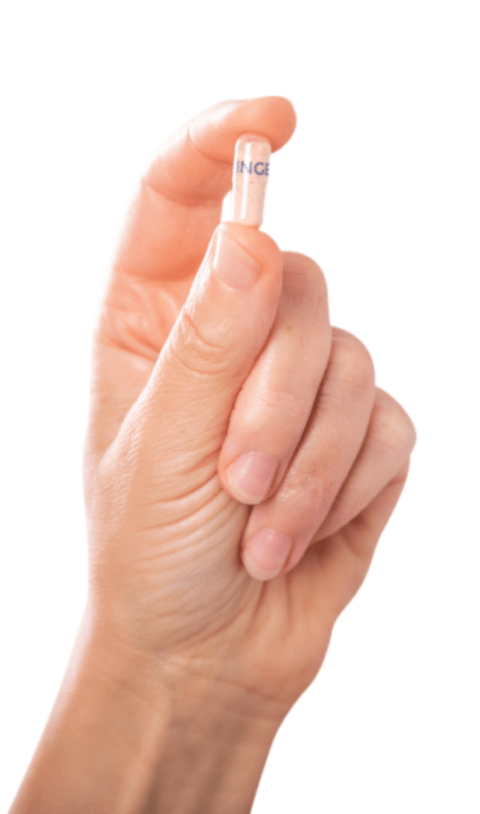 Undertaken by Cutest, the UK's leading dermatological testing organisation, Ingenious Beauty was independently tested in a double blind, placebo controlled randomised trial hailed as the 'Gold Standard' and to the same rigorous guidelines laid down by the Association of the British Pharmaceutical Industry for Phase 1 clinical trials. As well as the reduction in fine lines and wrinkles, the results also concluded that 98 per cent of the group taking Ingenious Beauty experienced a significant improvement to the quality of their skin in at least one of the clinical measurements.
Further significant improvements for those taking Ingenious Beauty saw; 62 per cent experience increased skin hydration, 73% experience improved facial appearance, and 55 per cent experience improved skin elasticity.
A breakthrough in collagen absorption, Ingenious Beauty is the only collagen supplement in the world with a patented "enteric capsule" which is designed to pass through the stomach, protecting it from the stomach's destructive juices and allowing it to dissolve in the small intestine where 90 per cent of the absorption occurs.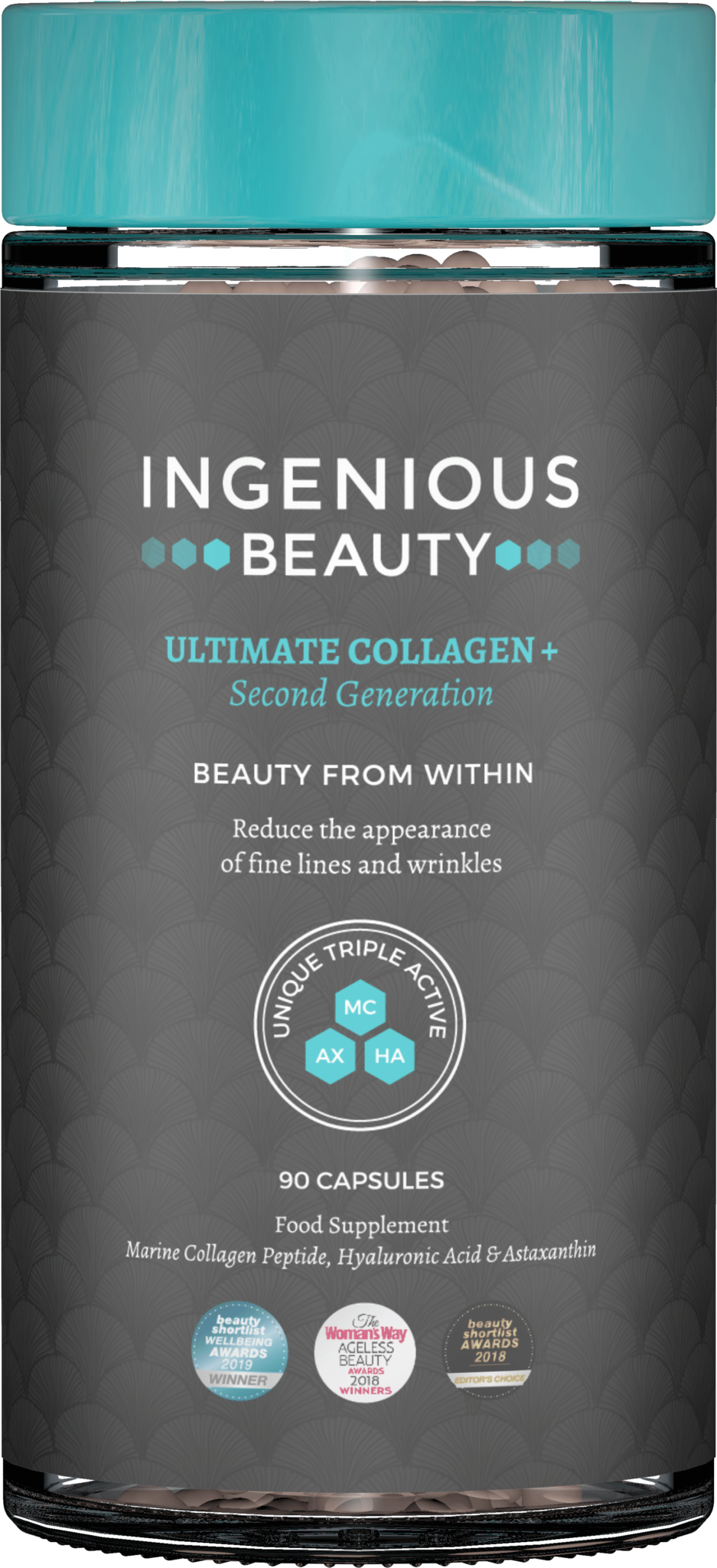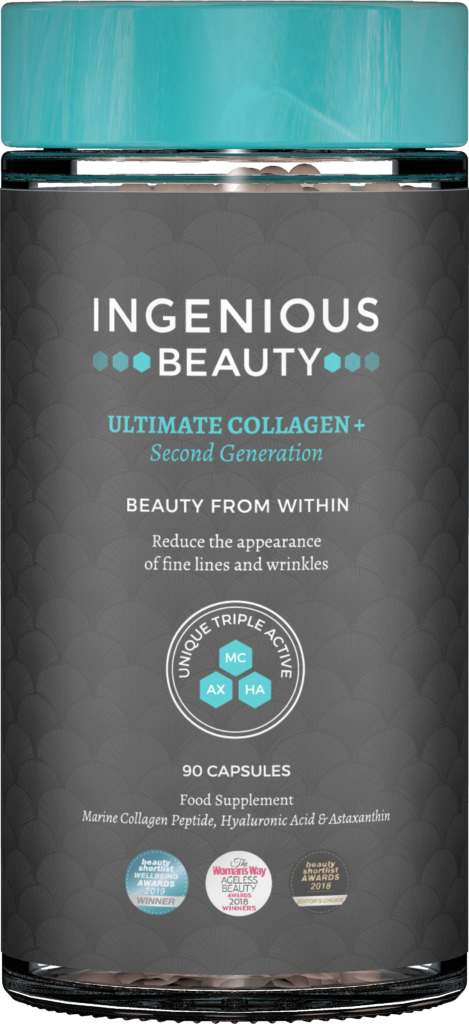 Co-founder of Ingenious, David Hyland MSc, MBA, says: "No other collagen supplement on the market guarantees revolutionary levels of absorption from a targeted quantity of the finest marine collagen peptide, sourced for its anti-aging properties. Despite what many others claim, all other collagen supplements are degraded by the digestive action of the stomach before the collagen peptide is absorbed. With this trial Ingenious Beauty has been through the same level of scrutiny that any new drug or vaccine would undergo in a Phase 1 clinical trial, and the results prove that our unique method of collagen delivery is effective."
In the largest serious clinical trial of its kind, one hundred and sixteen (116) women were recruited from a broad age group (30 years to 60 years) and of various skin types. Half were given Ingenious Beauty, half were given a placebo. One hundred and seven (107) women completed the twelve week trial. In a double-blind study, neither participants nor researchers know who is receiving the treatment to prevent bias in research results.
Cutest's CEO, Stewart Long says: "Cutest Systems ltd conducted this rigorous placebo controlled double blind study entirely independently. Our data clearly show that regular use of the Ingenious Beauty product produces significant improvements in several aspects of skin condition and that the benefits are visible to others."
Professor of Pharmaceutical Innovation at King's College London, Professor Luigi Martini, FRPharmS, who convinced by the science took an early interest in Ingenious Beauty has also been impressed by the findings. He says: "As scientists and pharmacists we know that an independent, double blind, placebo controlled randomised trial is the best and most reliable form of research. The results I have seen in the Ingenious Beauty trials were remarkable and prove that Ingenious Beauty really works."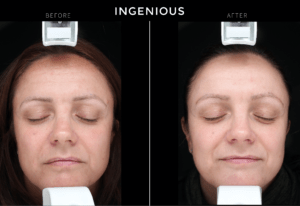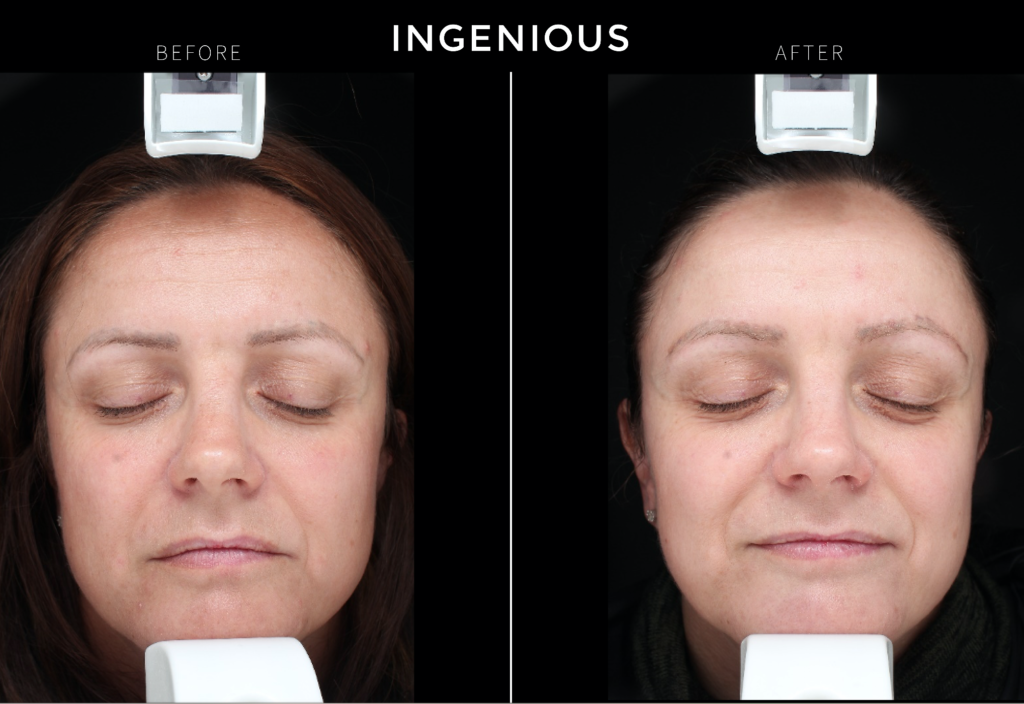 David Hyland concludes: "Since its launch, Ingenious Beauty has won multiple awards and attracted glowing reviews praising its effectiveness in treating visible signs of skin ageing. We know the science works, but as scientists, we also know that a double blind placebo controlled trial is the only way a treatment can genuinely be said to be 'proven effective' and a properly designed and sufficiently large study of this type was the right way to proceed. The results of our study are extraordinary, proving with robust, direct, scientific evidence that Ingenious Beauty is effective in reducing the signs of ageing."