Bruce Katz, MD discusses how the latest innovations in minimally-invasive technology have helped expand and improve body contouring treatments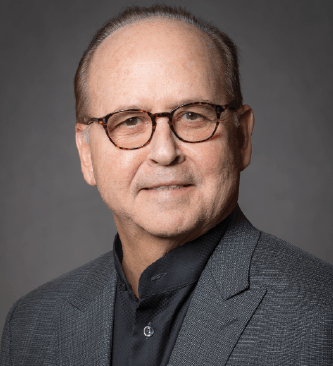 Interest in body contouring procedures has exploded in the last few years, both from physicians and the public. It is largely due to the significant advances in non-invasive and minimally invasive technologies. These advances have made body contouring procedures more effective while at the same time allowing for fewer side-effects, faster recovery with less or no downtime.
Muscle toning and sculpting
Until recently, the three dimensions of body contouring included skin tightening, fat reduction and cellulite procedures. With the advent of high-intensity focused electromagnetic fields (Emsculpt), addressing the muscle component in body contouring became the fourth dimension1. This was revolutionary in itself as we can now tone and sculpt muscles of the abdomen, buttocks, arms, thighs and legs which was not possible before. All of a sudden, we had patients coming to our offices who did not have loose skin, or excess fat or cellulite but just wanted to have sculpted abdomens, butts, arms and legs that they weren't able to achieve at the gym. We can now strengthen the core and women who had been pregnant could now have their diastasis tightened and stress incontinence alleviated without surgery. And in just four 20–30 minute pain-free treatments. Furthermore, multiple studies have shown these results to last for at least one year without maintenance treatments2.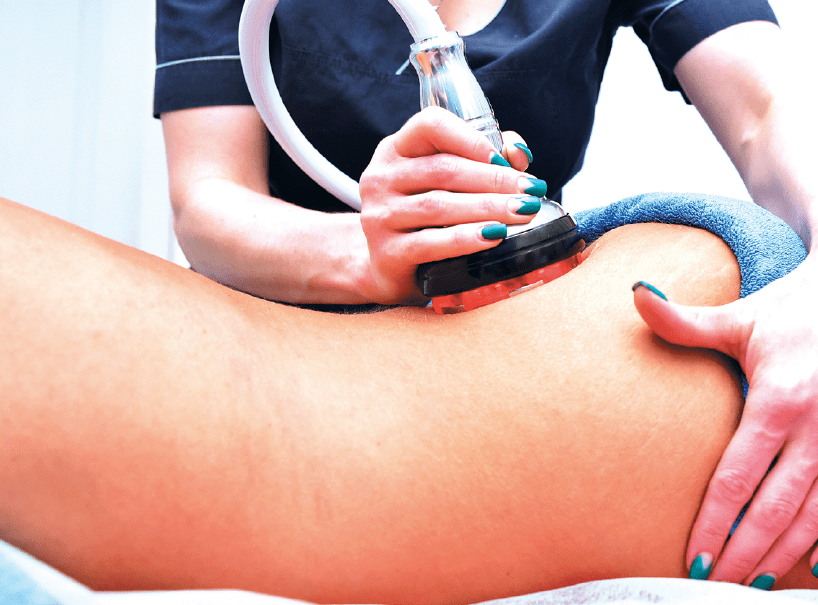 Skin tightening
Skin tightening procedures have also advanced. Non-invasive energy sources, such as ultrasound, radiofrequency (RF), lasers and infrared have addressed the changes leading to skin laxity. These include the age-related decreases in collagen and elastin production. With ultraviolet damage, collagen fibres become cross-linked and disorganized with an accumulation of abnormal elastin and increased metalloproteinases, which lead to further breakdown of collagen. We also see reduced glycosaminoglycans and proteoglycans, resulting in drier and looser skin. Sustained heating of the dermis and subcutaneous fibro-septal network using these various energy sources leads to immediate collagen contraction and long-term neocollagenesis.
New lasers such as the 650 microsecond Nd:YAG device (Lightpod Neo) with its high energy and short pulse duration can tighten skin of the jowls, neck, and decollete area in several short treatments. Innovative monopolar radiofrequency technologies with new, large and flexible applicators not only tighten skin but also reduce fat non-invasively (TempSure Firm). Micro-focused ultrasound has been available for some time, but there are now combinations of RF and ultrasound to reduce skin laxity (Exilis Ultra). These non-invasive approaches are effective but often require multiple sessions to achieve the benefits.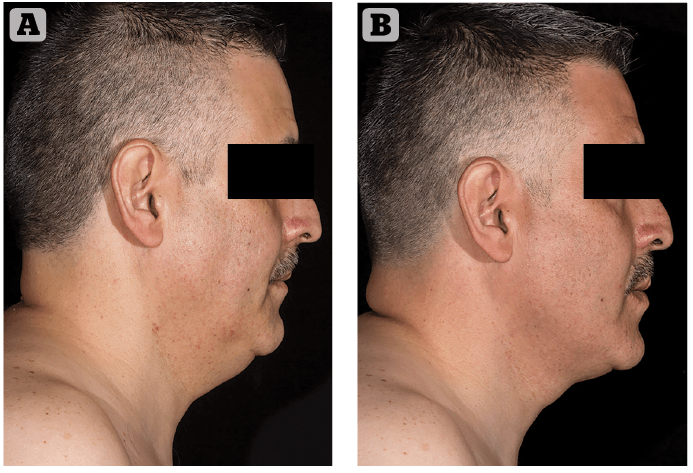 Minimally invasive approaches to skin tightening include laser and RF devices. With the use of local tumescent anaesthesia, a 1440 nm Nd:YAG laser with a side-firing fibre (PrecisionTX), can direct energy to the undersurface of the dermis to stimulate collagen and tighten skin. Both monopolar and bipolar RF have been recent advances that use skin temperature as the endpoint to maximize collagen production. In my experience, the bipolar approach has been the most effective modality for skin tightening achieved in only one session (Accutite, Facetite and Bodytite). The handpiece is designed so that one electrode is inserted below the dermis and one on the skin surface. Target temperatures can be set so that the subcutaneous electrode can achieve temperatures of up to 70 °C degrees and the superficial electrode not exceed 42 °C degrees. If the temperature exceeds 42 °C degrees, a safety feature stops the device from firing. Due to the different sizes of the handpieces, skin laxity can be addressed on small areas of the face, jowls, and neck as well as larger areas on the body. The Accutite electrodes are so small (the size of a 21 gauge needle) that no incisions need be created as a needle stick is all that is necessary.
Fat reduction
Fat reduction modalities continue to evolve. Liposuction, however, remains the gold standard for removal of whatever amount of fat is indicated for a particular individual. Laser lipolysis took it to the next level by not only allowing for fat removal but also for skin tightening at the same time3. Ultrasonic liposuction was popular for a while but the significant side-effects associated with this technology caused interest in it to wane.
Cryolipolysis was the first device to successfully reduce fat non-invasively (Coolsculpting). Using a suction handpiece to cool the fat layer, it reduces the fat layer by 15–25% depending upon the area of the body treated. It has been used on the trunk, extremities as well as on submental fat. A 1060 nm diode laser was the next development in non-invasive fat reduction (SculpSure). It reduces a similar amount of fat as cryolipolysis and can treat the same areas of the body. Its advantages over cryolipolysis include four individual applicators that can treat multiple areas at the same time and due to the heat of the laser, produce skin tightening as well4. Both technologies require two to three treatments for effective results but have the advantage of being hands-free without the need for a technician to apply the treatment. Other devices utilizing radiofrequency and ultrasound have also been used to reduce fat non-invasively but often require quite a few sessions for effective results and require a technician to conduct the therapy.
Cellulite
Cellulite affects over 80% of women but has been one of the most difficult conditions to treat successfully. There are multiple theories of the aetiology of cellulite, but the most popular theory suggests that it is due to three structural issues of the dermis and subcutaneous layer. The first is that fibrous bands surrounding adipocytes that connect the dermis and fascia become stiffened, thus pulling down on the dermis and causing dimpling of the skin. The second is that fat herniates up into the dermis and causes skin elevation. This leads to the peau d'orange or mattress-like changes. The third issue is the laxity of the dermis, which allows the dimpling and elevation of the skin to occur.
Over the years to improve cellulite and have ranged from endermologie, carboxytherapy, RF and low-level laser to topical agents such as caffeine, retinol and aminophylline. Studies of these approaches have met with mixed results.
The first successful approach to treating cellulite was subcision described by Dr Doris Hexsel from Brasil5. This involved using a Nokor needle with local anaesthesia inserted under the skin to break up the fibrous bands. This addressed localized dimples. Another similar technology is suction-assisted subcision, which utilizes a suction device and blade applied under the skin to cut the fibrous bands (Cellfina). Studies have shown results from this treatment lasting up to 5 years. However, it too only addresses skin dimples and not the wavy, undulating form of cellulite often seen on the thighs. Acoustic wave devices have also been used to treat cellulite and are thought to relax the stiffened fibrous bands but often require 6–8 sessions to have any noticeable effects and are not long-lasting without maintenance treatments.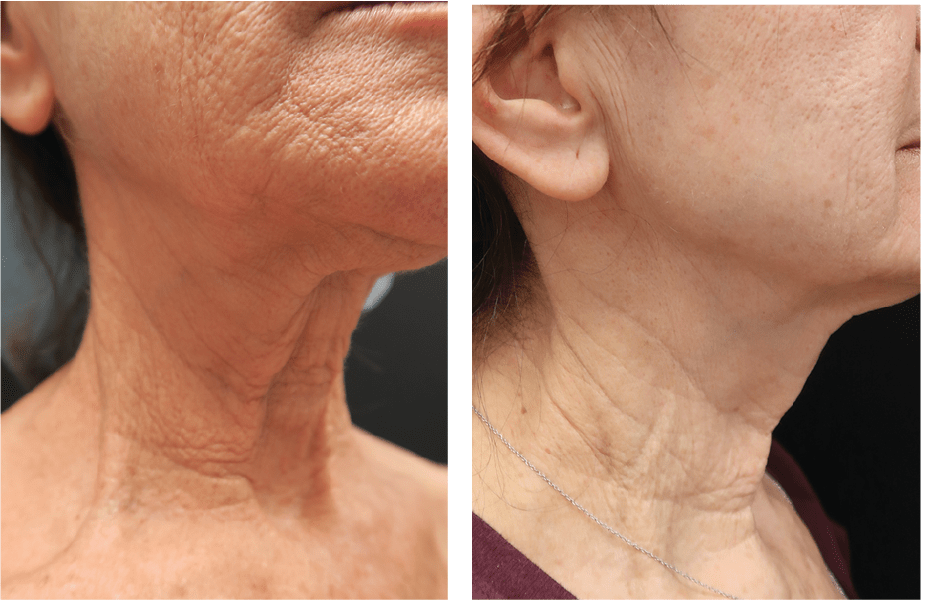 A 1440 nm Nd:YAG laser with a side-firing fibre is a novel technology that addresses the three structural components of cellulite (Cellulaze). Used under local anaesthesia, the unique laser fibre emits energy at 90 °C degrees to the usual direction of energy emission. By rotating the handpiece while it is in the subcutaneous layer, the laser can cut the fibrous bands, melt the herniating fat and target the undersurface of the dermis, thus stimulating neocollagenesis and tightening it. Though it does require a learning curve for the operator to master the technique, it has been the author's experience that with one treatment, Cellulaze results have lasted over 6 years.
The most recent approach for the treatment of cellulite has been an injectable called collagenase clostridium histolyticum (CCH). It enzymatically targets and lyses collagen fibrous bands. It has received FDA approval for the treatment of Dupuytren's contracture and Peyronie's Disease (Xiaflex). Currently, in phase III trials to correct cellulite skin alterations, it is thought to enzymatically disrupt fibrous septa leading to the release of skin dimples and undulations. Results so far have been impressive. Subjects received three injection sessions to the buttocks at three-week intervals. In a double-blind placebo-controlled multicenter trial, 843 women have been studied so far, utilizing a photonumeric cellulite severity scale (PCSS) and digital imaging to measure results6. With the primary endpoint being a two-level composite response on the PCSS, CCH produced statistically significant improvement compared to placebo. It achieved statistical significance in the one level composite response compared to placebo as well as significant subject satisfaction on the global aesthetic improvement scale. No serious adverse effects were found except for moderate ecchymoses at the injection sites. Due to its ease of use as an injectable approach to treating cellulite, it is poised to be a very successful new treatment modality for this very common condition.
Advances in body contouring techniques continue to evolve. With the advent of muscle toning and sculpting, we have just added the fourth dimension to the three dimensions of skin tightening, fat reduction and cellulite treatments. These technologies are improving in efficacy while becoming less invasive with less downtime and fewer adverse events. It is an exciting time to be offering body contouring procedures to our patients.

Declaration of interest None
Figures 1-2 © Dr Katz
References
Katz, B.E., Bard, R., Goldfarb, R., Shiloh, A., Kenolova, D. Ultrasound Assessment of Subcutaneous Abdominal Fat Thickness After Treatments With A High-Intensity Focused Electromagnetic Field Device: A Multicenter Study: Dermatologic Surgery: Volume 45, Number 12: 1542-1548. December 2019.
Kinney BM, Kent DA. MRI and CT Assessment of Abdominal Tissue Composition in Patients After High-Intensity Focused Electromagnetic Therapy Treatments: One-Year Follow-Up, Aesthetic Surgery Journal, sjaa052, https://doi.org/10.1093/asj/sjaa052
McBean, J, Katz, B.E.: A Pilot Study of the Efficacy of a 1064nm and 1320nm Sequentially Firing Nd:YAG Laser Device for Lipolysis & Skin Tightening, Lasers in Surgery & Medicine, 41:779-784, December 2009
Katz, B.E., Doherty, S. Safety and Efficacy of a Non-invasive 1060-nm Diode Laser for Fat Reduction of the Flanks, Dermatologic Surgery: Volume 44: 388 – 396. March 2018.
Hexsel D.M, Mazzuco R. A treatment for cellulite. Int J Dermatol 2000; 39: 539–544
Sadick NS, Goldman MP, Liu G, Shusterman NH, McLane MP, Hurley D, et al. Collagenase Clostridium Histolyticum for the Treatment of Edematous Fibrosclerotic Panniculopathy (Cellulite): A Randomized Trial. Dermatol Surg. 2019;45(8):1047-56.