Introducing the latest innovation from Croma Pharma, the NEW Anchor Plus PDO thread [CE Mark (CE 2292)] now available December 2021.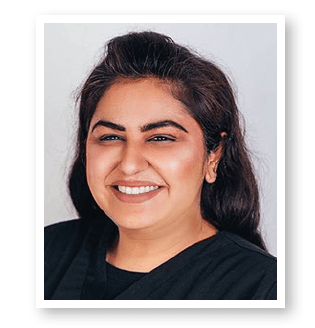 The New Anchor Plus thread offers greater thread integrity alongside more cogs, creating a stronger, more durable thread that can be used to help lift heavy skin including submental, cheekbone areas, lower face and neck.
The Croma Princess PDO thread portfolio not only stimulates collagen for skin rejuvenation, but also provides reinforcement and lifting. This versatile portfolio offers the practitioner a wide choice, with clear indications for different anatomical zones such as neck, jowl, cheeks, brows and nose. 
 "The market disruptive, Anchor Plus PDO threads by Croma, gives my patients the best non-surgical facelift in the world in my opinion. It skyscrapes all the competitors on the market. A complete game changer. 

Dr Rita Poddar BDS FDS RCS (Eng) MJDF RCS (Eng) 

Princess PDO thread lifting is an effective option for skin laxity and rejuvenation prior to surgical interventions, as well as the latest trends such as fox eyes and jaw contouring.
Anchor Plus provides advanced PDO thread users a holistic approach to facial rejuvenation that offers reinforcement and lifting for patients who may not require traditional volumisation or for repositioning difficult heavy skin. Anchor Plus is purposefully produced by using a Press Sculpting method (without heat treatment), providing stronger fixation and lifting with extra moulded stimulation.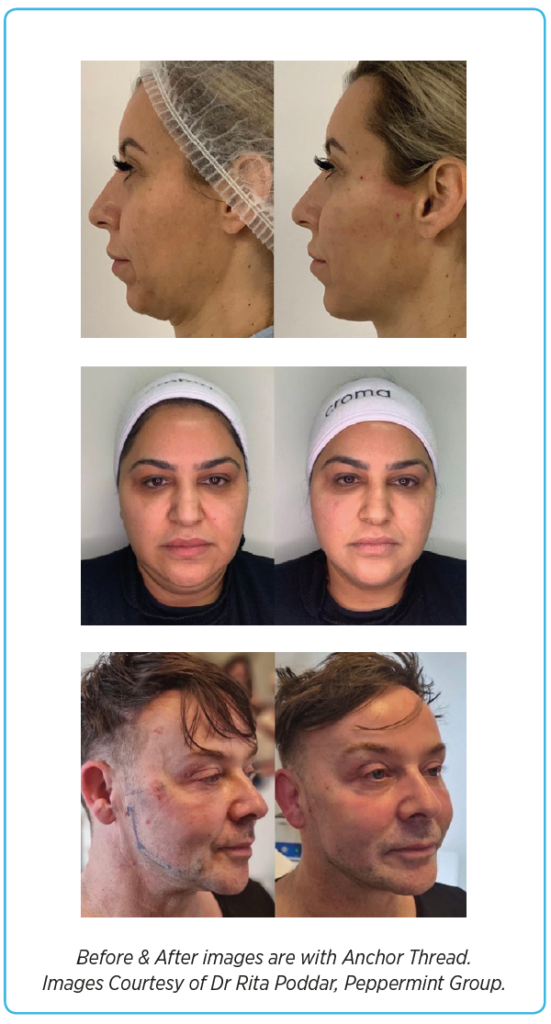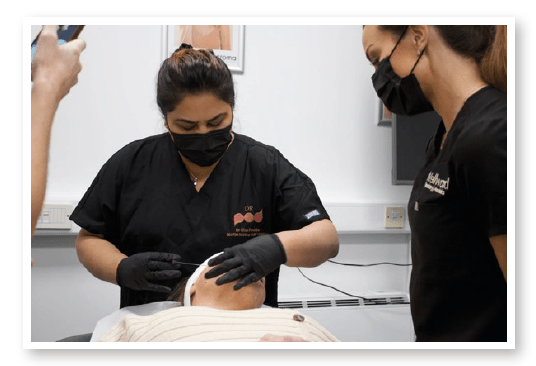 Princess PDO thread are available directly through CROMA and from distributors including: Wigmore Medical, John Bannon, and Church Pharmacy.
For more information on the Croma PDO thread portfolio and training opportunities*, please contact your local representative or visit https://at.croma.at *CQC approved premises only in England and Scotland.