What treatments do your devices perform?
All of our platforms are designed for non-surgical and painless treatment for body contouring, cellulite reduction, stretch-mark improvement and skin tightening for the face, neck and body. Our first generation platform, Venus Freeze™ was and continues to be extremely popular with over 1200 placements in North America and numerous awards. Our new Venus Legacy™ platform is a continuation of the already proven Venus Freeze technology, but we have added two new 4D applicators focusing more on volume and fat reduction.
What sets Venus Concept apart from your competitors?
Aside from our award winning, highly rated technology (e.g. RealSelf), we have completely changed the game on how physicians can now acquire the latest aesthetic technology by way of our unique subscription programme. Not only have we removed the traditional barriers with regard to capital equipment acquisition, we have created a partnership with the physician to ensure their success by offering value added extras including:
Monthly account visits by one of our Practice Enhancement Managers. The goal here is not only check in with our accounts on a routine basis to ensure everything is going smoothly, but also to use these visit opportunities to present new marketing initiatives, clinical updates, and other relevant information. Other companies might say 'we'll take care of you' but we actually follow through and our accounts are very appreciative of it
Enhanced marketing support — we have by far, one of the most advanced marketing support systems in place to help our accounts increase patient traffic. One of the biggest elements is our custom clinic finder in which we build out a custom landing page for each one of our accounts on www.venustreatments.com. This allows our customers to have what amounts to an additional mini-website designed to target patients and promote their practice as opposed to the usual 'basic' contact information generated in other company clinic finders.
Social Media — Venus Concept has taken social media to a whole new level in an effort to constantly engage patients and promote our treatment brands. With close to a half a million followers across all of our accounts and over a million views on our YouTube channel, we are continually expanding our reach to once again help ensure patients are seeking out our treatments.
How does your subscription model work?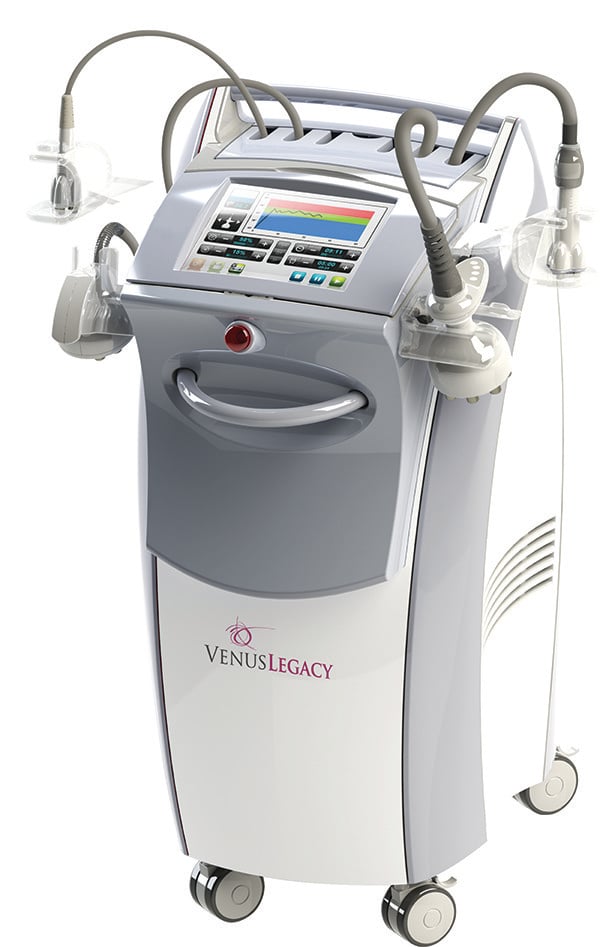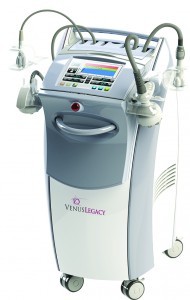 Our subscription programme works like this:
The client pays a small, up front licensing fee which gives them access to the system, hands on training, and the enhanced marketing support
They then pay a monthly fee, after which we issue them an access code to unlock the system for 30 days of unlimited treatments
After 36 months of payments, the client owns the system.
There are no credit checks and no financing charges so it's basically a 'same as cash' programme spaced out over the 36 month term. The system is completely warranted for the entire 36 months and there are no consumables. If we do happen to come out with a new system, our upgrade programme is designed so that the client takes a portion of the money paid into the first system and can apply it towards the new upgrade. They can then start a new subscription on the upgraded system.
How does this model affect your relationship with your customers?
It has affected our relationships in a very positive way. For the first time, aesthetic professionals can now get access to the latest technology along with all the support without feeling financially burdened. This has without a doubt established a renewed level of trust with many of our clients who may have had bad experiences with equipment companies in the past.
How does Venus Legacy work and what treatments can it perform?
Venus Legacy is a single aesthetic workstation for non-surgical body contouring, cellulite reduction, stretch-mark improvement, and skin tightening for the face, neck, and body. It is the first and only FDA cleared technology to use a combination of multi-polar radiofrequency (RF) and pulsed electro magnetic fields. Legacy offers two new treatment applicators that both use the enhanced Venus 4D™ Technology, which is designed to deliver safe, pain free treatments and superior outcomes.
The new 4D applicators both use the innovative VariPulse™ Technology, a unique adjustable pulsed suction feature that allows combined energies to be delivered into targeted tissue depths more effectively while also stimulating lymphatic drainage.
What can you tell us about your new Venus Viva™ system?
Venus Viva has not been officially released, however, we do have many investigational locations established tasked with collecting clinical data which is being used for our FDA submission and approval which we are confident will happen very soon. Viva is the first nano-fractional RF technology with a SmartScan™ feature which allows for better energy delivery with minimal pain or downtime, and can be used on patients of all skin types. This is a semi-ablative technology allowing us to create 160 micro wounds per scanned pulse, and the feedback from our investigational physicians has been very positive. Not only are we seeing significant results with regard to laxity and texture improvements, but we have many physicians who are noticing improvements in both melasma and rosacea as well. Obviously, this will need to be further studied and validated but it is still very exciting nevertheless. Viva will also be offered via our subscription programme.