The time has almost come for one of the biggest events of the aesthetic and anti-ageing calendar: AMWC 2014.
Since 2003, this annual World Congress for Global Aging Management, organised by EuroMediCom, has gathered the most renowned International Experts in Anti-Aging Medicine and Aesthetic Surgery & Dermatology in Monte Carlo, to discuss and share — over the course of 3 days — the latest information and advancements in these fields.
This year is certainly set to top previous events, with the congress programme planned around effective ageing prevention and treatment, by comprehensively addressing aesthetic strategy (dermatology and surgery) for the external appearance and applying anti‑ageing medicine for internal wellbeing.
For the AMWC 2014, the overall concept is 'Be Ready for the Future', emphasising not only the importance of keeping up with recent knowledge, technology and worldwide practice, but also on preparing participants to meet the challenges of the changing world.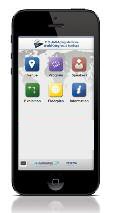 The congress has international accreditation for 15 CME points, and to make your visit as valuable as possible, you can download the 'AMWC 2014' app for Apple and Android products, which gives practical information, details of scientific sessions and workshops, and the exhibitor list and floorplan, so you can effectively schedule your 3 days in Monaco.
Prior to AMWC 2014 is the iClass 2014; a 1-day interactive and practical course that provides the anatomical and technical basis of skin and soft tissue rejuvenation and beautification by non-invasive and minimally-invasive procedures, such as botulinum toxin, synthetic fillers, fat grafting, platelet-rich plasma (PRP) and threads.
It's your last chance to register so don't miss out (on-site registration is also available). Visit www.euromedicom.com for more information.