Anti-ageing haircare: turning back the clock strand by strand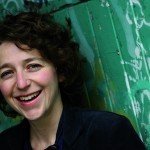 By
Emmanuelle Bassmann
,
Zaida Espana
/ Posted in
Topical Treatments
on November 14, 2013
Anti-ageing is no longer the domain of skincare, with growing numbers of men and women learning to care for their hair in the same way. And with more high-end products becoming available, the time is ripe for physicians to get in on the act. By Zaida Espana in collaboration with Emmanuelle Bassmann
Register for free
Register for FREE and get unrestricted access to all news, analysis and peer-reviewed content, and create your own tailored alerts.